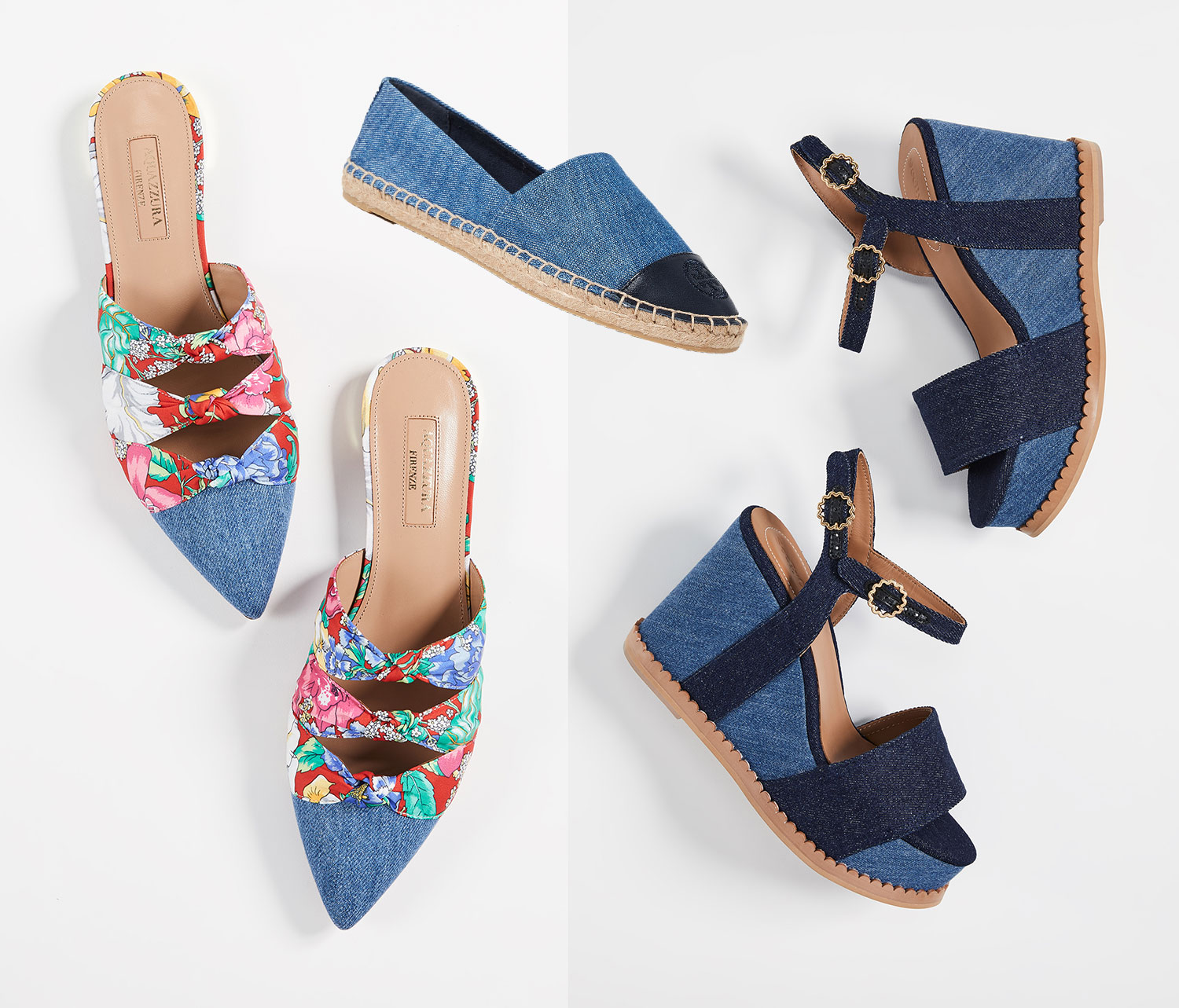 17 Pairs Of Denim Shoes For Summer 2019
Denim is obviously one of the most popular fabrics, since it's made of cotton, and probably 95% of us own at least one pair of jeans, but for those of us who have an addiction to our baby blues, it makes sense that we venture out into other garments made from denim as well. I'm not talking about denim jackets or even denim shirts, those are a given and some what of a staple these days, but I'm talking about denim shoes! It's an area that's often overlooked, or one that isn't very stylish, so we tend not to favour any that are on the market, however, with summer fast approaching, I've rounded up 17 pairs of denim shoes and boots that will be perfect for the warm weather!
I'm feeling like denim shoes are going to be trending this season and that has me excited! We've obviously seen a lot of them from the likes of Jimmy Choo and other little features (here and here) in the past, even when Rihanna designed the denim chaps with Manolo Blahnik, but lots of different brands (including Emily Schuman of Cupcakes & Cashmere) have brought out their own spin on denim shoes for Summer and I'm loving it. There's so many cool designs that there's literally something for everyone, plus they're really stylish and wearable, not frumpy or quirky, which makes it all the more better.
If you love espadrilles, we have you covered. If you're a fan of wedges, look no further. If you want boots, we chose them. If you prefer sandals and mules, we have your back! The look book below is interactive, so all you need to do is just press the right or left arrows to scroll through the denim shoes, then when you like a pair, just click them and it will take you through to purchase! It couldn't be simpler! All of the pairs in the above image are in the look book as well. I'm especially loving the floral slides/mules there – how cute would those be with a summer dress! And those wedges, they're just so chic! And who can go wrong with a casual pair of espadrilles? Nobody! Which pair of denim shoes are you loving? Let me know!