A trend in the denim world that is not "so in your face" at the moment, is DENIM SHOES. Yes, you read that right! They are having huge momentum at the moment and it is not as limited or feeling dated as they were before. Denim shoes are on trend and given distinct details that will change the attitude of any look, plus it gives a new meaning to double denim.
With brands like Jimmy Choo and Gianvito Rossi giving styles that added sex appeal to Joshua Sanders and Stella McCartney embracing the quirk of what denim can add, there are denim shoes that anyone can try out and will be a fan of. What are your thoughts on denim shoes? Are you ready to give the Canadian tuxedo a break and give a new meaning to double denim? Check out some of the coolest styles that have hit the market now.
Givenchy | OFF-WHITE | Tom Ford | Laurence Decade | Chloe | Gianvito Rossi
Denim boots are a great choice for wearing double or triple denim and really putting an emphasis on the blue fabric. We have seen Rihanna rocking her thigh high denim boots and they couldn't look sexier!
Aquazurra | Stella McCartney | Opening Ceremony | Vince | Roger Vivier | Soludos
If you want denim shoes that are more on the casual side, then flats are for you. Whether you want lace up, sandals or espadrilles, these are a great choice to keep things subtle and not overpower the outfit.

Gianvito Rossi | Stuart Weitzman | Manolo Blahnik | Tom Ford | Saint Laurent | Ralph Lauren
The denim pump is ideal for blending your shoes into your skinny jeans. Coming in an array of different washes from black to blue, there's a pair here that will be suited to all of your jeans. This might lengthen the look of your legs as well!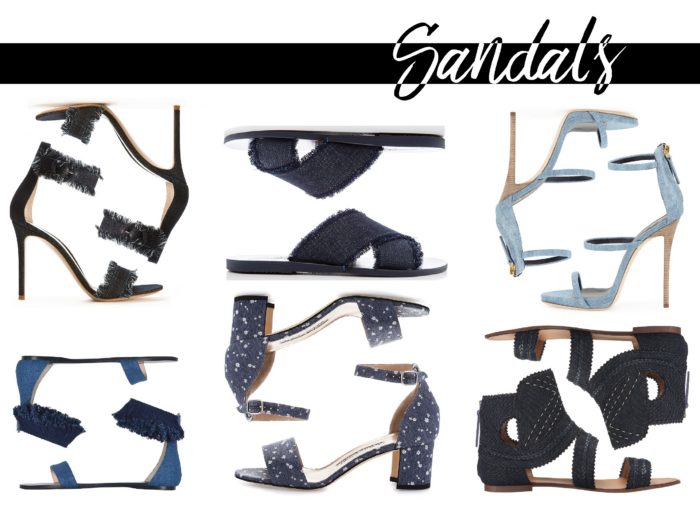 Gianvito Rossi | Anna Baiguera | Ancient Greek | Manolo Blahnik | Giuseppe Zanotti | Joe's Jeans
We have spotted Kim Kardashian in her denim sandals with a denim skirt and it's a gorgeous look, so why not do something similar? There's minimal denim here so it wont overwhelm you and it's the perfect, subtle way to wear double denim.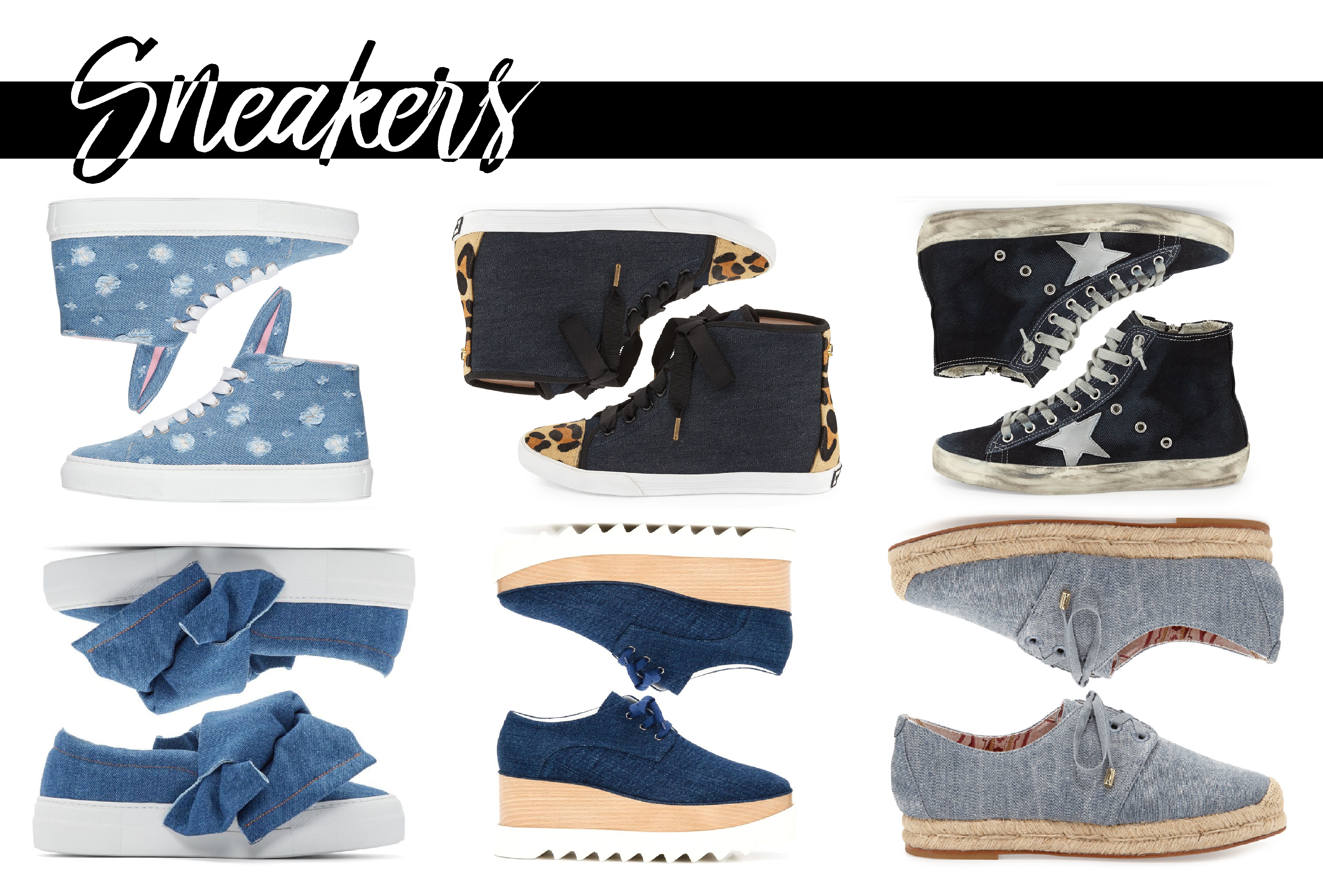 Minna Parikka | Joshua Sanders | Kate Spade | Stella McCartney | Golden Goose | Joie
Finally, we have denim sneakers. These are the perfect option for those casual days when you want something to throw on with your skinny jeans or boyfriend jeans. Some even have the platforms like these Stella McCartney wedges.
– Which denim shoes do you like the most and will you be wearing the trend?