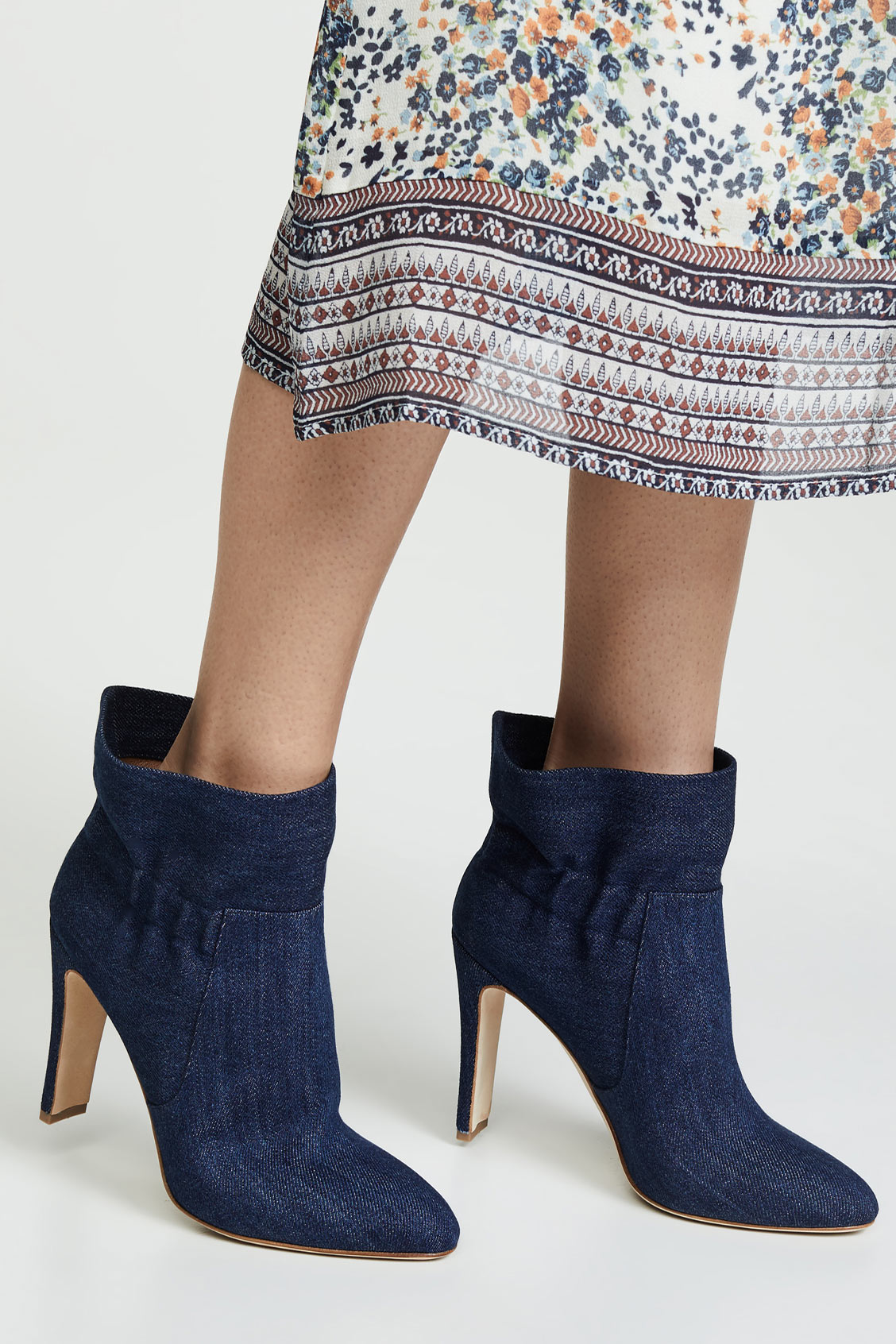 Laurence Decade Ruffle Denim Boots
Every now and then shoes made from denim come onto our scenes and take over for a while, then disappear again. We've had numerous seasons when designers release denim footwear, do you remember these by Jimmy Choo? Or when we did a blog post on the denim shoes trend? Well new on our radar is a pair of Ruffle Denim Boots by Laurence Decade, which I just spotted online a couple of days ago!
For those of you not familiar with Laurence, she is a Parisian shoe designer who launched her luxury collection in 2003, with a focus on creating shoes that are equally as comfortable as they are chic. She loves to experiment with her designs, so she's not completely mainstream which is why a lot of us haven't heard from her, but that gives her more room and leverage to create amazing shoes!
This pair here is fantastic! They combine elegance and femininity in a 4 inch heeled ankle bootie style, but they're made from a raw indigo blue which has depth to it, with a deep blue sheen. The perfect kind of denim for shoes in my eyes! They do have a leather sole, which most designer brand's often do, and much like her competitors, these do come with a high price tag of $725. However, if you're a shoe lover and a denim lover, and don't mind splurging, these are for you!
Not only was I first attracted to the indigo blue and how much of a rich undertone and sheen it had to it (you can see what I mean from the back image below), but I really did fall in love with the shape of the boots too. They have that perfect, slightly pointed, almond shaped toe, which goes back into a chunky, comfortable heel, then the ankle opening with the ruffle top is so cute!
I'm usually not into wide open boots as they can be awkward to wear, but styling these with dresses and skirts would be the ultimate statement! I don't think they'd work too well with jeans since that would be a bit heavy on the denim all in one, but I feel like that's why Laurence went for this wider fit detailing, to counteract too much denim touching if you did want to pair them with jeans. They do remind me a lot of the older styles from Jimmy Choo!
Also, while we're on the denim boots subject, did anyone see these from Jeffrey Campbell? They combine a zipper and button fly up the shaft, which I think is actually quite cool! I haven't included them properly though as they only have one size 7 left, which will be gone in a flash. But anyway, what do you think of these Laurence Decade Ruffle Denim Boots? Are you a fan? If I had the money, I would certainly splurge on these beauties!
Buy these Laurence Dacade Boots at Shopbop.com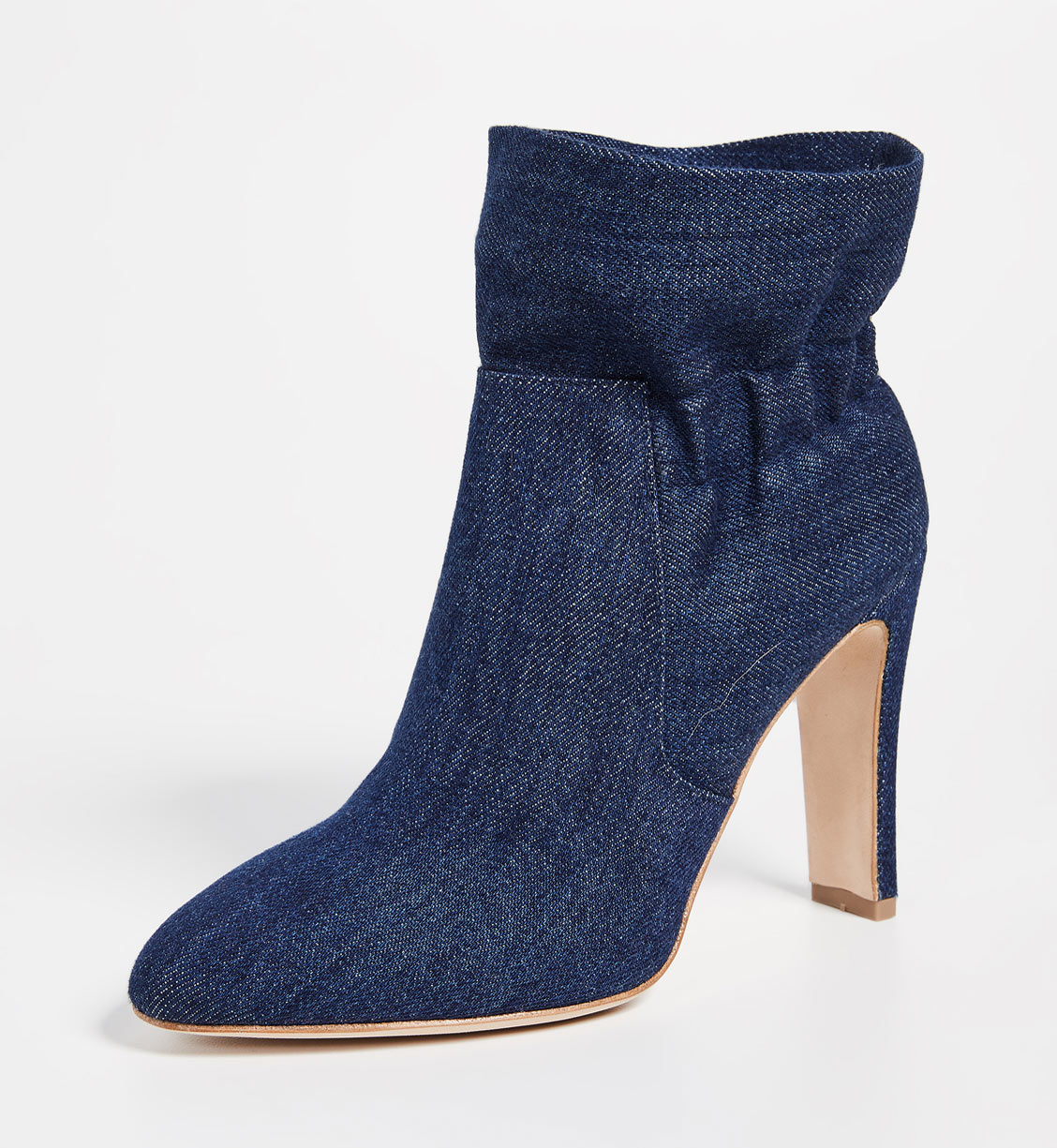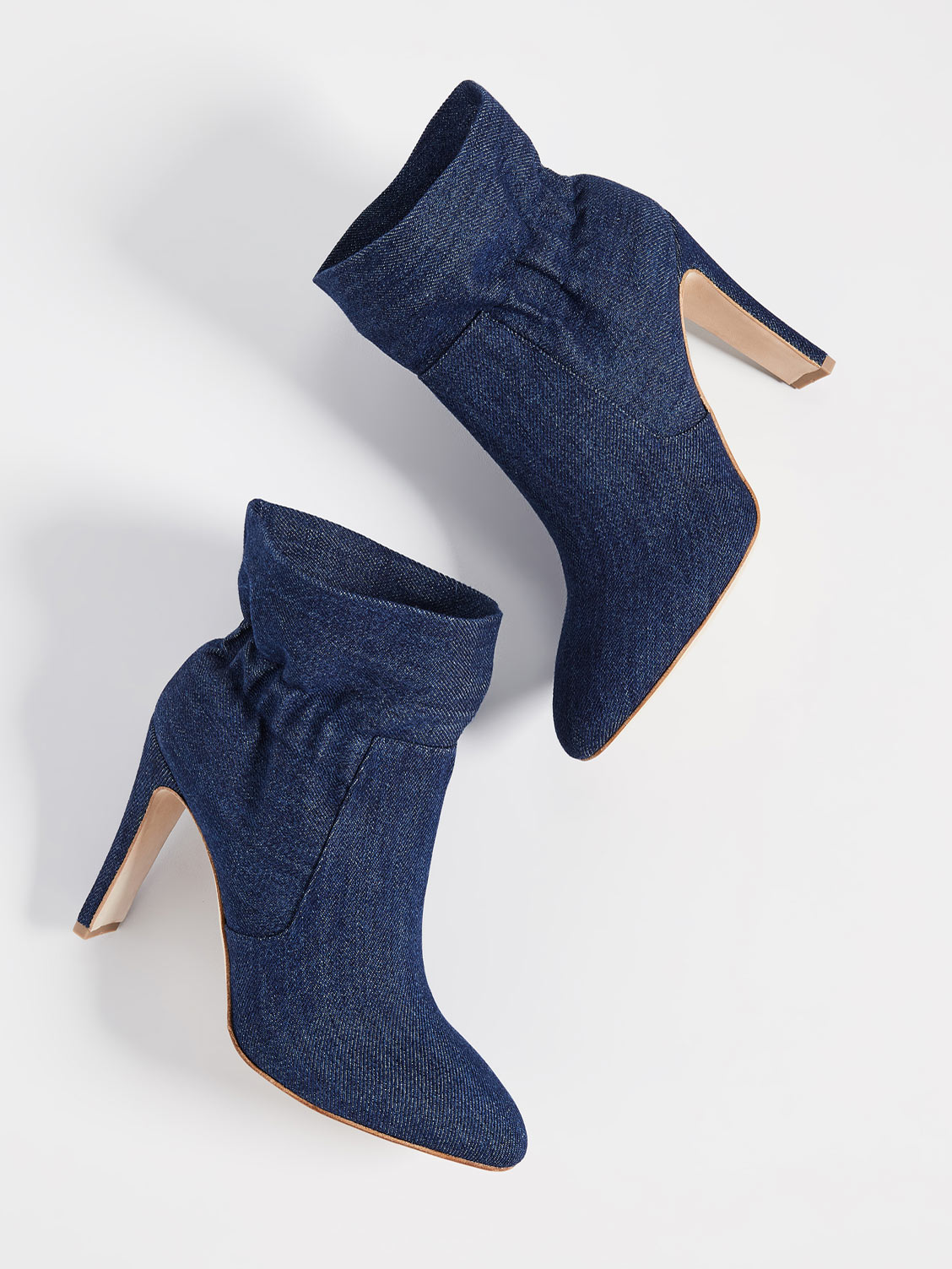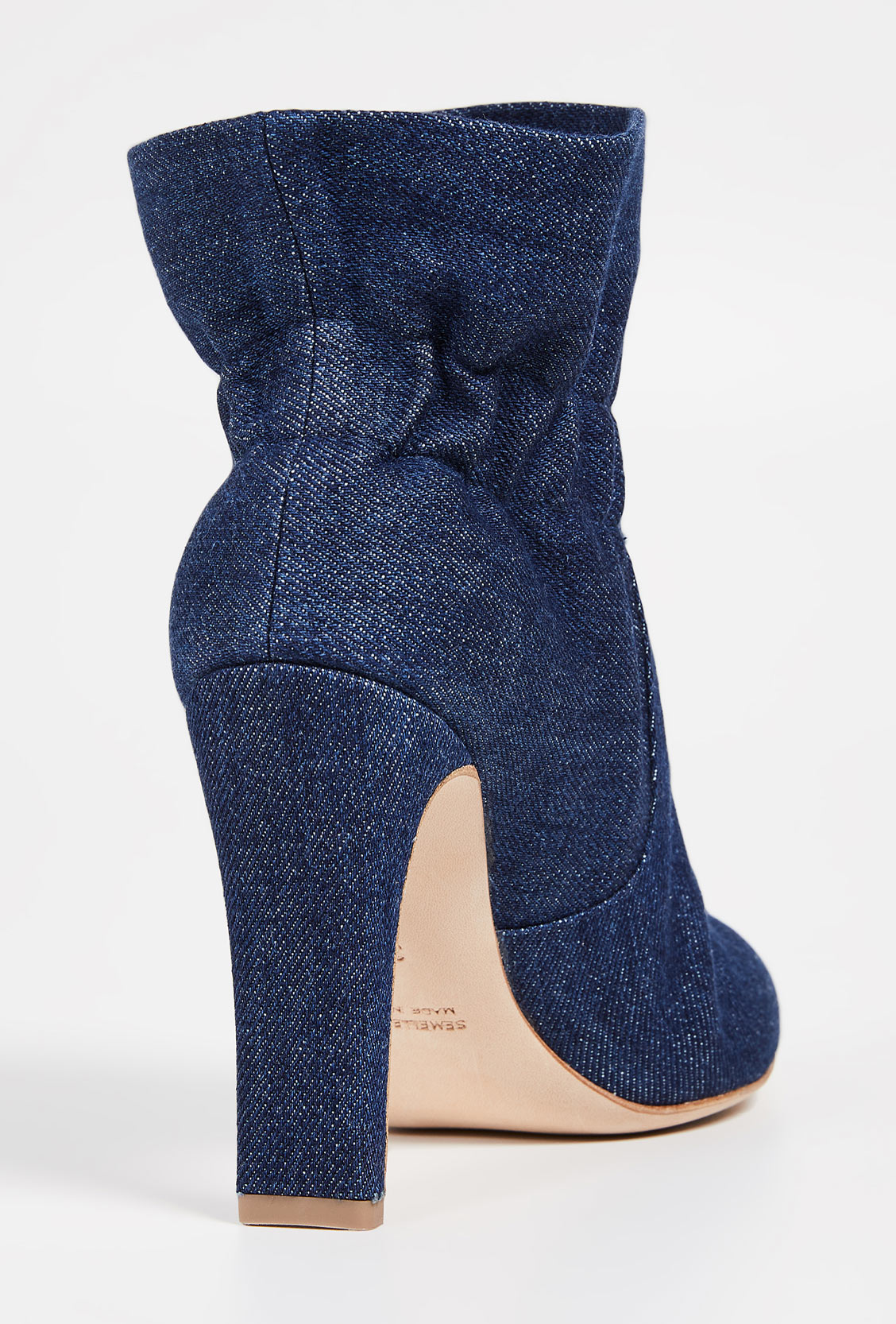 *This post contains affiliate links to help keep this blog running.