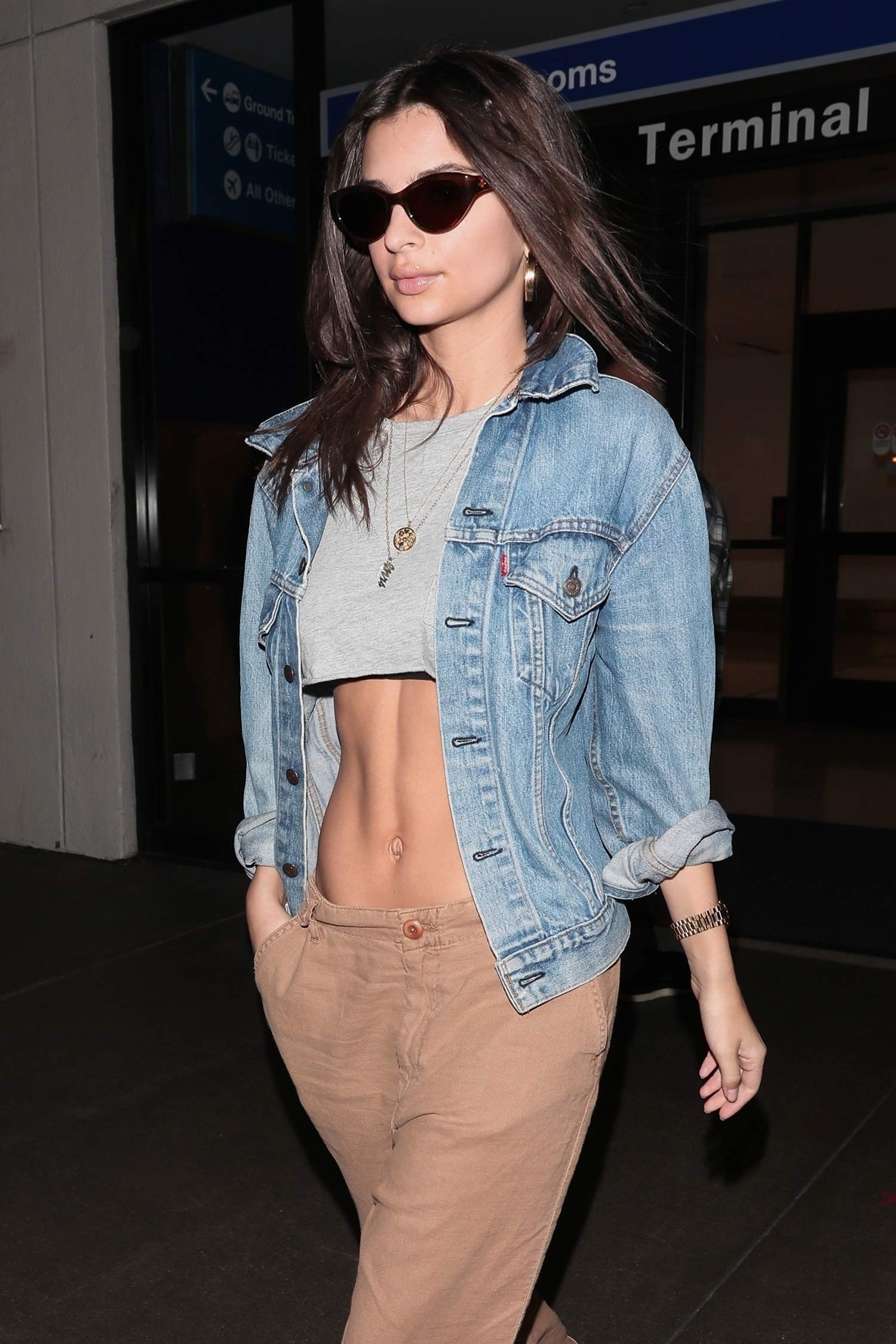 American actress and model, Emily Ratajkowski, smiled to the paparazzi as she made her way through LAX Airport in Los Angeles, California a little while ago. We don't get to see her that often, but I think she's absolutely beautiful and would love for her to wear lots more denim. For anyone wondering how to pronounce her name as well, the J is silent, making it Rata-cow-ski, however if you're Polish, she says they pronounce it as Rata-koff-ski'. How do you say it?
For her outfit, Emily wore a cropped grey tee with some brown linen pants, layering an oversized Levi's Denim Jacket over the top. She threw on some Birkenstock's, sunglasses and jewellery to liven it up a little, but I love how casual this is, yet styled. She has a way of making really easy pieces look good, but I think that might be because she has such killer abs.
I think Levi's Denim Jackets have to be the most iconic denim jackets there are. There's so many different styles, and sherpa ones for winter, that you can't help but not look to them for a new jacket. I was at Clarks Village the other day in the Levi's outlet and fell in love with an embroidered piece, but it was too oversized for me, however it was stunning, I loved the back of it (see it here). Do you prefer your denim jackets plain or a bit more jazzy?
Shop Levi's Jeans at Shopbop.com
Image Credit: NGRE / BACKGRID