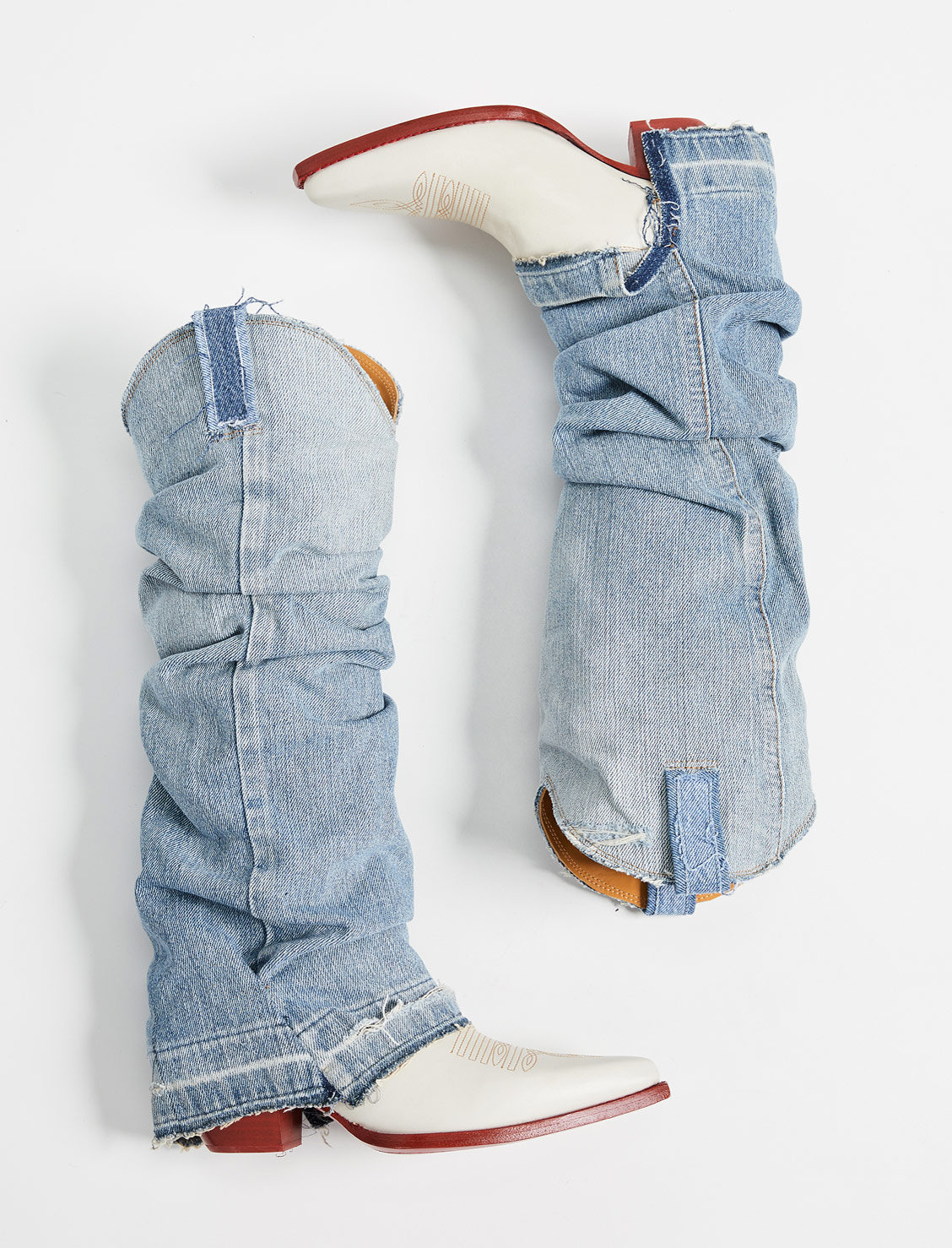 R13 Denim Sleeve Cowboy Boots
I wanted to share something completely different with you today! Usually I'm always showing you the latest and coolest jeans, especially now that Spring is upon us, but what about these? These are the new R13 Denim Sleeve Cowboy Boots and they're popping up in a few places at the moment. The boot itself is made from a white leather with classic Western stitching and a brown wood heel, made in Italy, but they feature a rather unique denim sleeve over the top. This creates the impression that you're wearing jeans over the top of your cowboy boots, in a ruched and scrunched up way, with a raw hem.
Now cowboy boots were all the rage during street style at fashion week last season, bloggers everywhere were wearing them, but I don't think it really took off as a trend. Given that these have denim over the leather, I can't see them being easy to wear with jeans at all. You'd either have to make sure your jeans matched the boots in terms of wash, or go for something darker, but run the risk of looking awkward. I think these R13 Denim Cowboy Boots are much better suited to being worn with a dress, especially a whimsy, floaty style one, or floral print, worn at Coachella music festival. That's really the only way I can see these looking cool. As a boot on their own, I do think they're pretty fun and interesting, quite edgy and stylish, but so hard to style. What's your opinion? They come with a price tag of $1395, so they are expensive. Would you buy them if you had the money?
Shop these R13 Denim Boots at Shopbop.com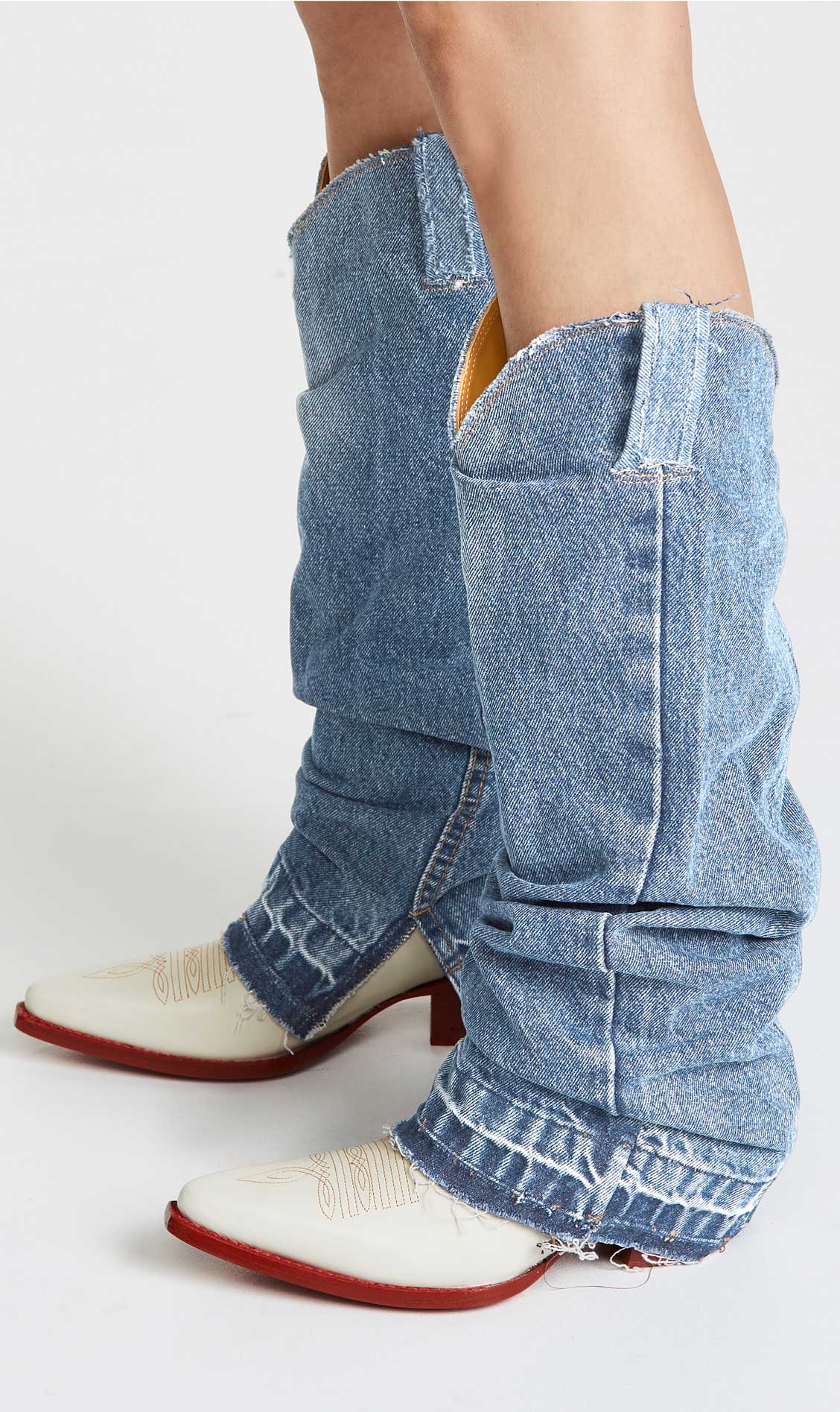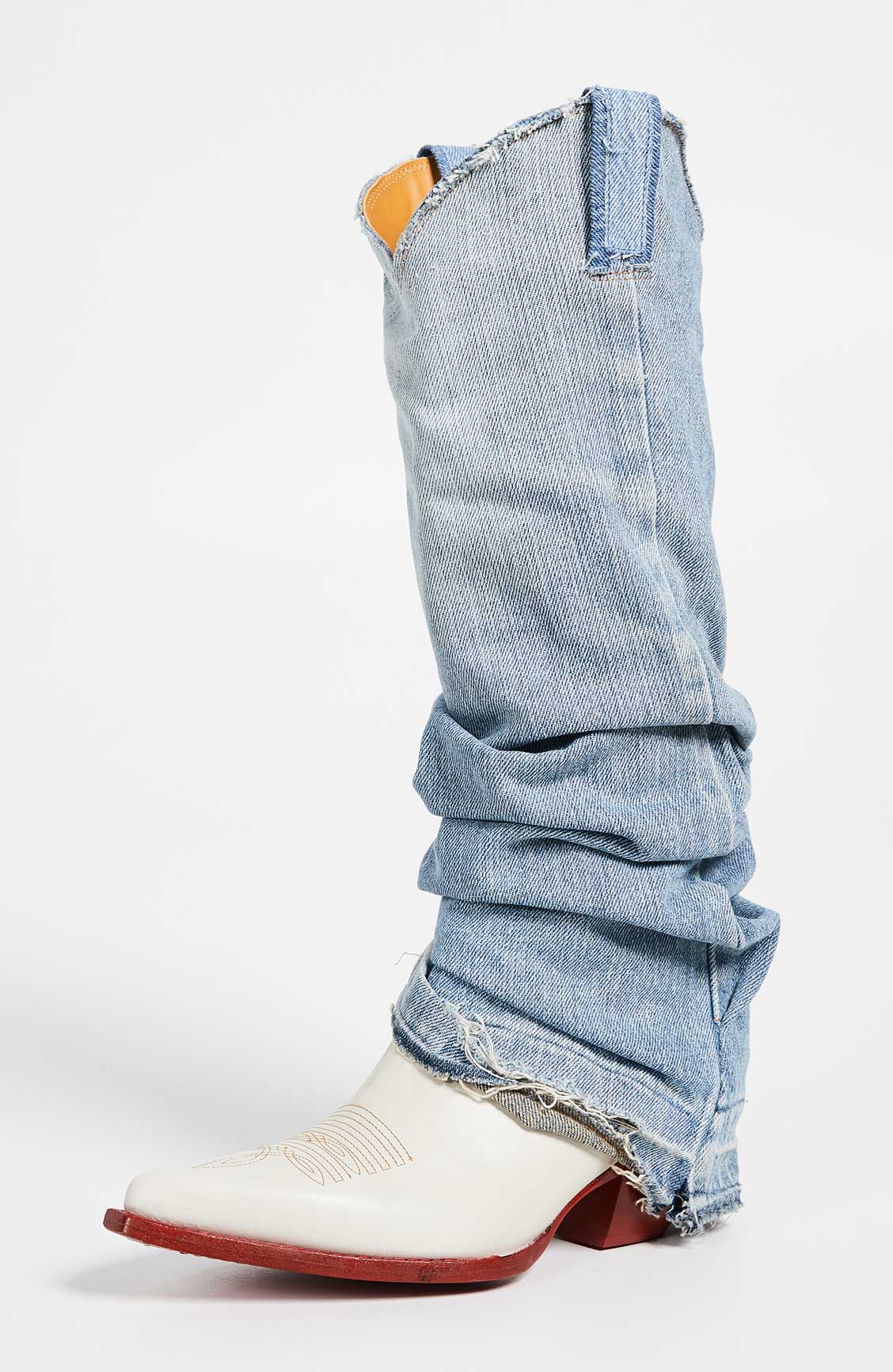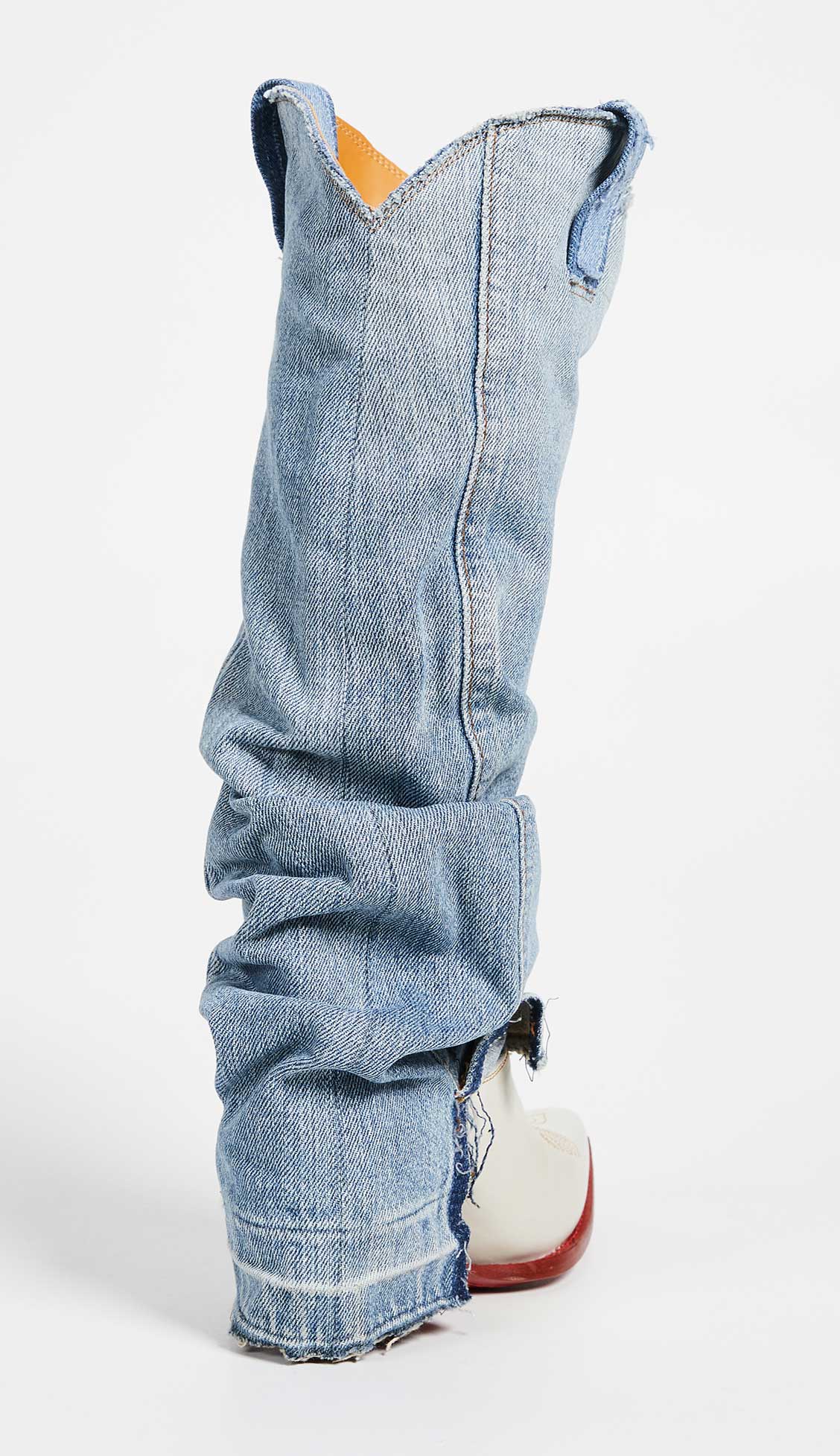 *This post contains affiliate links to help keep this blog running.