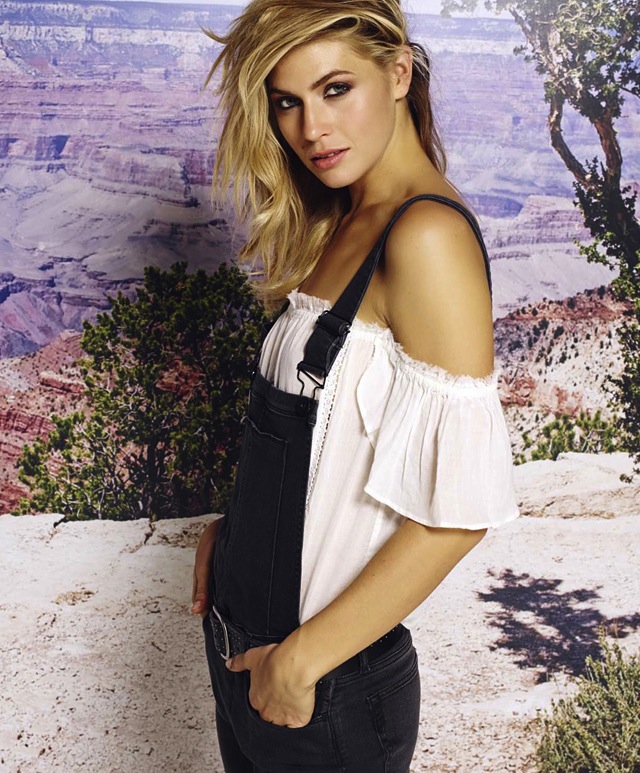 Paige Denim Summer 2016 Look Book
Here is the brand new Paige Denim Summer 2016 Look Book for the ladies. We recently shared with you the Paige Spring 2016 Denim Look Book for both the men and the women, as well as their latest Croft Transcend denim review, so we have been giving a lot of love to the brand lately, with good reason. Paige Denim is one of our favourites! For the Summer 2016 collection, it's split into three different styles: American Nirvana, Solstice Haze and Modern Tribal. Each of these bring their own element to the collection as a whole and make it absolutely amazing! Paige recently ventured into clothing as well as denim, so you can see a lot of that in the Look Book too. So, what do these three styles bode?
American Nirvana balances American vintage with elements of 90's grunge for an effortless cool look. Americana Nirvana conveys a sense of freedom and independent thinking. Destructed denim paired back to paisley prints gives an unexpected twist. This courageously spirited girl mixes bold Americana motifs, prints and silhouettes to create an easy feeling of unkempt beauty.
Solstice Haze best describes those endless warm LA nights filled with live music and dancing. This collection is edgy yet airy with feminine softness creating the perfect summer wardrobe essentials. Tops and dresses drape the body in lightweight cotton gauze, breathable cotton voile and delicate silk georgettes. Lace-up details paired back to our super soft black Transcend denim with a studded leather belt completes the rocker-chic look. Vintage-inspired prints and embroidery details make each piece feel one-of a-kind.
Modern Tribal is inspired by exotic adventures and beautiful landscapes of the desert safari. Hues of dusty olive and burnt cedar are inspired by the warm and rugged scenery seen by the global nomad. Prints are inspired from vintage tribal patterns with added modern flair. The classic denim pencil skirt is modernized with unique seaming details and raw edge, giving a nod to artisanal craftsmanship.
All of these new Summer 2016 pieces will be hitting the stores around April and May of this year, but in the meantime you can check out the collection in the gallery just below. What do you think of it? You can shop the current Paige Denim collection online at Shopbop.com and Paige.com.