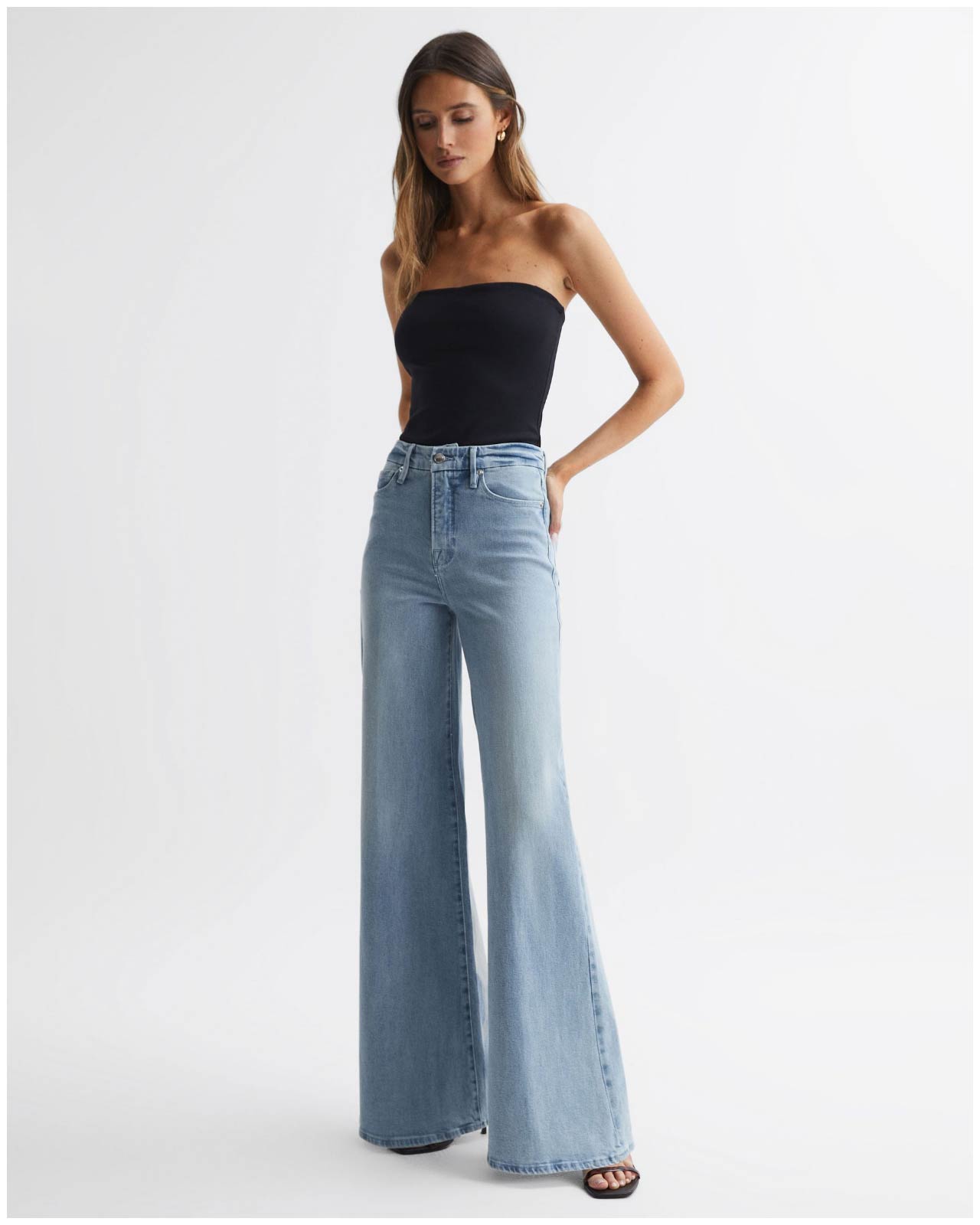 REISS Denim Spotlight For Autumn 2023
Here is a look at the new denim from REISS for Autumn 2023. For those of you that aren't familiar with REISS, they are a higher end high street brand here in the UK, kind of similar to Allsaints in price and style, but much more tailored and refined, with much less grunge.
REISS is actually one of my favourite shops when it comes to tailored, outerwear pieces. Most of my favourite coats that I wear every season are from REISS and I usually buy the petite length, which is absolutely perfect! This is where they differ from most high street shops. They come in petite!
For their denim collection, we are seeing similar styles to everyone else for the Autumn 2023 season. This means lots of wide leg and flared jeans, as this is the most popular silhouette as we turn into Fall. Since REISS love classics though, they are also featuring skinny jeans! Cropped skinny jeans with a gorgeous fit to be exact, and I am loving it! Other brands aren't promoting any skinny jeans.
For those of you that prefer something a little more bold, but still classy, they have a gorgeous denim jumpsuit with wide legs as well. I think this is a statement piece that I can see being styled so elegantly with tailored outerwear. You can't go wrong with this! We've also got a nice light washed denim jacket, and some baggier straight leg jeans as well.
As you can tell by the styling of this REISS Denim Autumn 2023 campaign, everything is styled very classic and traditional. That's what I love about them. It's something that I personally do myself and that's incorporate trends into your own personal style. We all know my personal style is more on the classic side as well, so this is a spotlight I am adoring right now. What do you think?
Buy these new REISS Denim pieces by clicking here