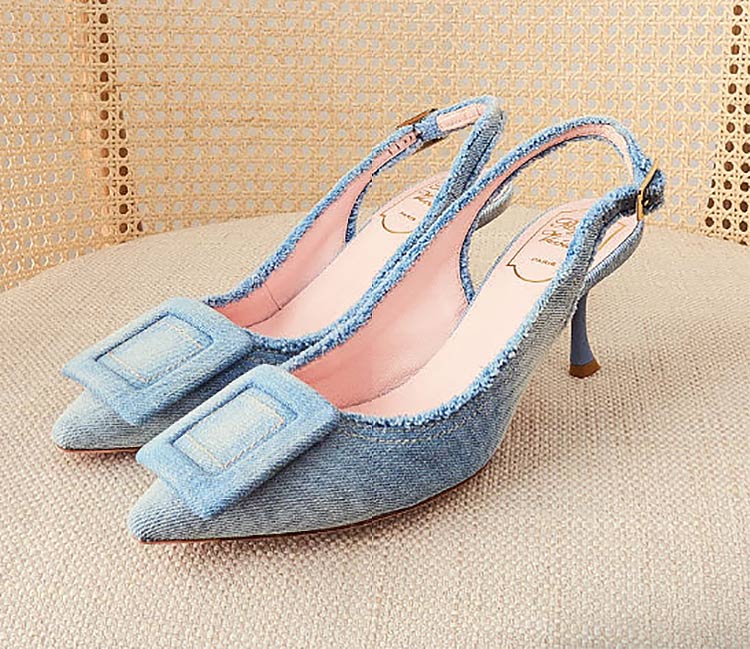 Roger Vivier Denim Pumps – Hot New Styles!
Denim really is the most wonderful fabric, isn't it? You can use it to create absolutely anything, and that includes shoes! Roger Vivier is known in the luxury fashion world for his gorgeous french designs, and his wonderfully classy shoes.
But for those of you not familiar with Roger Vivier, he was credited with creating the very first stiletto heel in the 1950s! Maison Roger Vivier today carries forward an extravagant artistic heritage. Each creation is meant to entrance with timeless Parisian elegance – sophisticated and inimitable, a rare and true luxury.
When I saw how cool these new denim pumps were from Roger Vivier, I knew I had to share them with you fellow denim lovers! We've seen so many brands release their own take on denim shoes (see here and here for a coupe of examples) over the years, but these particular pumps seem to have an elegance of their own.
This is the Roger Vivier Frayed Denim Buckle Slingback Pump and it retails for $995. I think this is my favourite of the two designs as it has a cute little kitten heel. The way the denim is washed and bleached just adds a fun element to the denim shoes, while the sling back buckle and the square toe design keeps them looking feminine and elegant. What more could you ask for in a shoe? These feature a 2.5 inch heel (65mm) and they have a goat leather lining. They're made in Italy, of course, and they're a signature of the Roger Vivier design.
Buy these Roger Vivier denim shoes here
This pair is the Roger Vivier Gommettine Fringed Denim Ballerina Flats and they retail for $750. These shoes are pretty much identical to the Vivier pumps above, but they are a flat ballerina, so they don't come with a kitten heel or a slingback. The heel on these, even though it's flat, is 0.17 inches (5mm). They feature the exact same denim colour and wash (Jeans Chiaro) though, and a goat leather lining, with fringed trim, so you can't go wrong with these denim shoes as an everyday pair!
Buy these Roger Vivier denim shoes here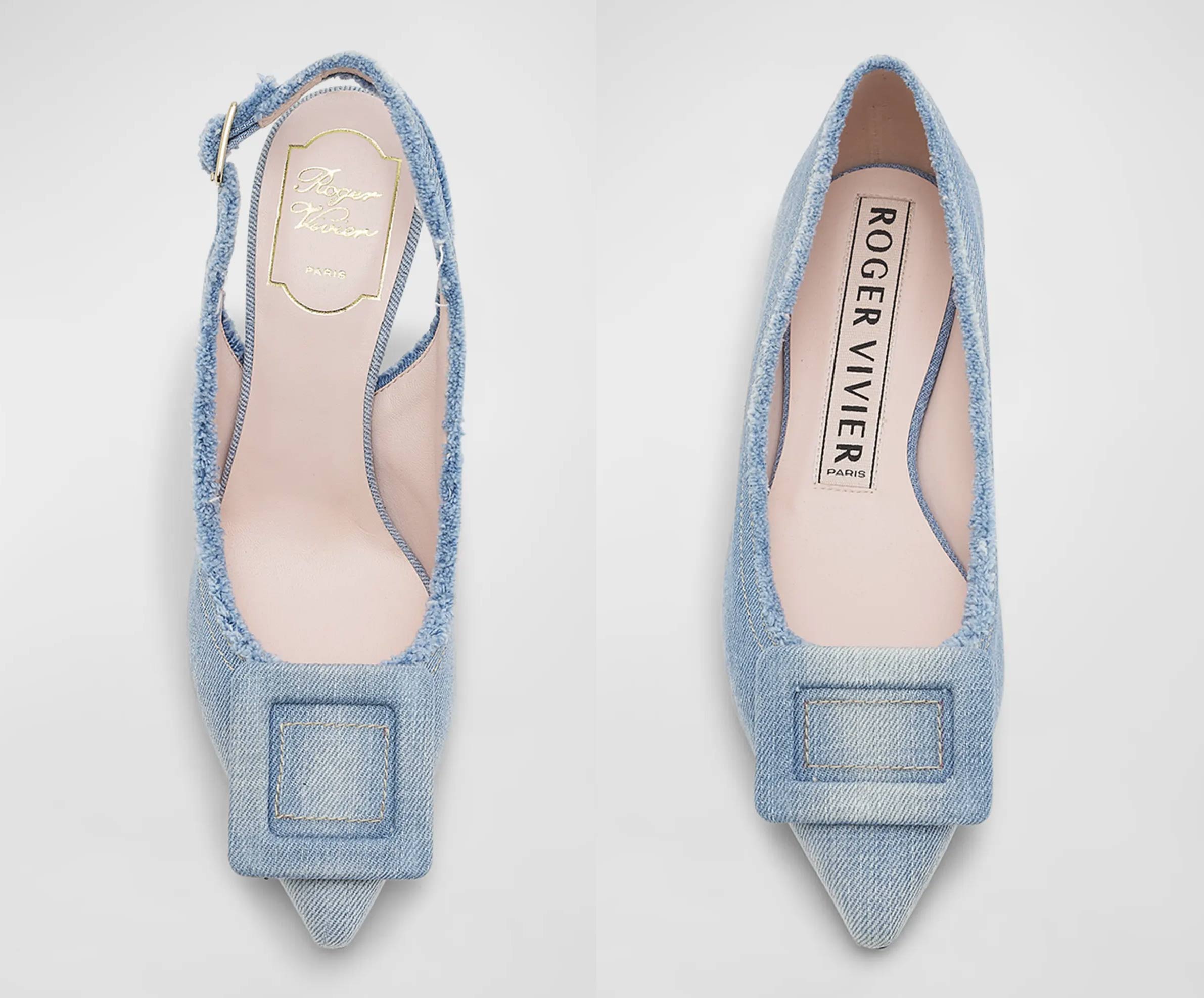 So, now that you have seen both the ballet flat and the slingback pump in Jeans Chiaro denim from Roger Vivier, which pair is your favourite? I think either shoe would look stunning with an elegant day dress! You could even go into the denim on denim realm as well and rock multiple shades if you want to! The styling options are endless when it comes to denim, in my opinion.