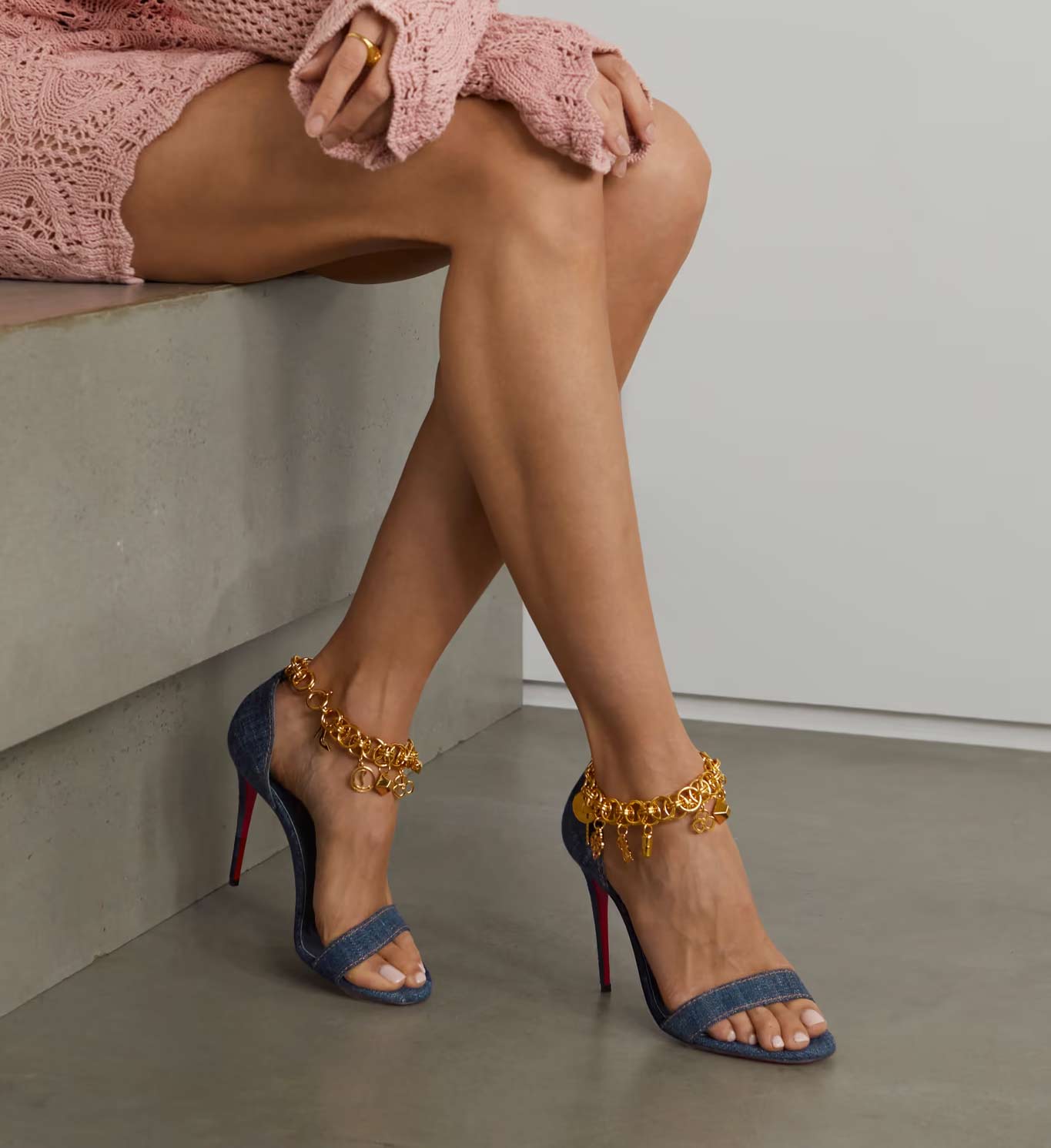 6 Trending Denim Shoes To For Head Over Heels For
Every few years, the denim shoe trend comes back around! We always put together an article featuring the best ones on the market (see here and here), and this Fall 2022 season is really quite wonderful! I think it might be my favourite denim shoe season to date… Yep! You heard that right! There's so much elegance in these shoes that they can be worn just like classic leather shoes.
For those of us that absolutely adore denim, and can't ever get enough of it, look no further than these 6 denim shoes for Fall 2022 as they are just what you need! From high heel pumps to tall boots, there's something for everyone and you can't go wrong with any of these denim shoes. It just depends on the occasion and what kind of outfits you plan on wearing them with. Check these trending hot denim shoes out below! Just click on the shoe image or the link below to purchase any that you love.
Aren't these just gorgeous? When I first saw these gold chain embellished denim sandals from Christian Louboutin, I fell in love with them. I can see them being worn with gorgeous dresses, as well as skinny jeans, giving such an element of fun, while making a statement. They come in a classic indigo blue, so you can't go wrong with these denim shoes! I love them!
If you prefer a more classic pump, Rag & Bone have you covered! In an almost black denim, these feature a mary jane strap and a stiletto heel. You can wear these with practically anything as they're subtle enough to be a day shoe as well – why not even wear them to work?
For those of you that love a mule shaped shoe, look no further than these Saint Laurent printed denim mules! Emblazoned with their YSL logo, in a mid blue denim, these shoes are classy and elegant, with a modern twist. I think these would be the perfect shoe for evenings out with friends.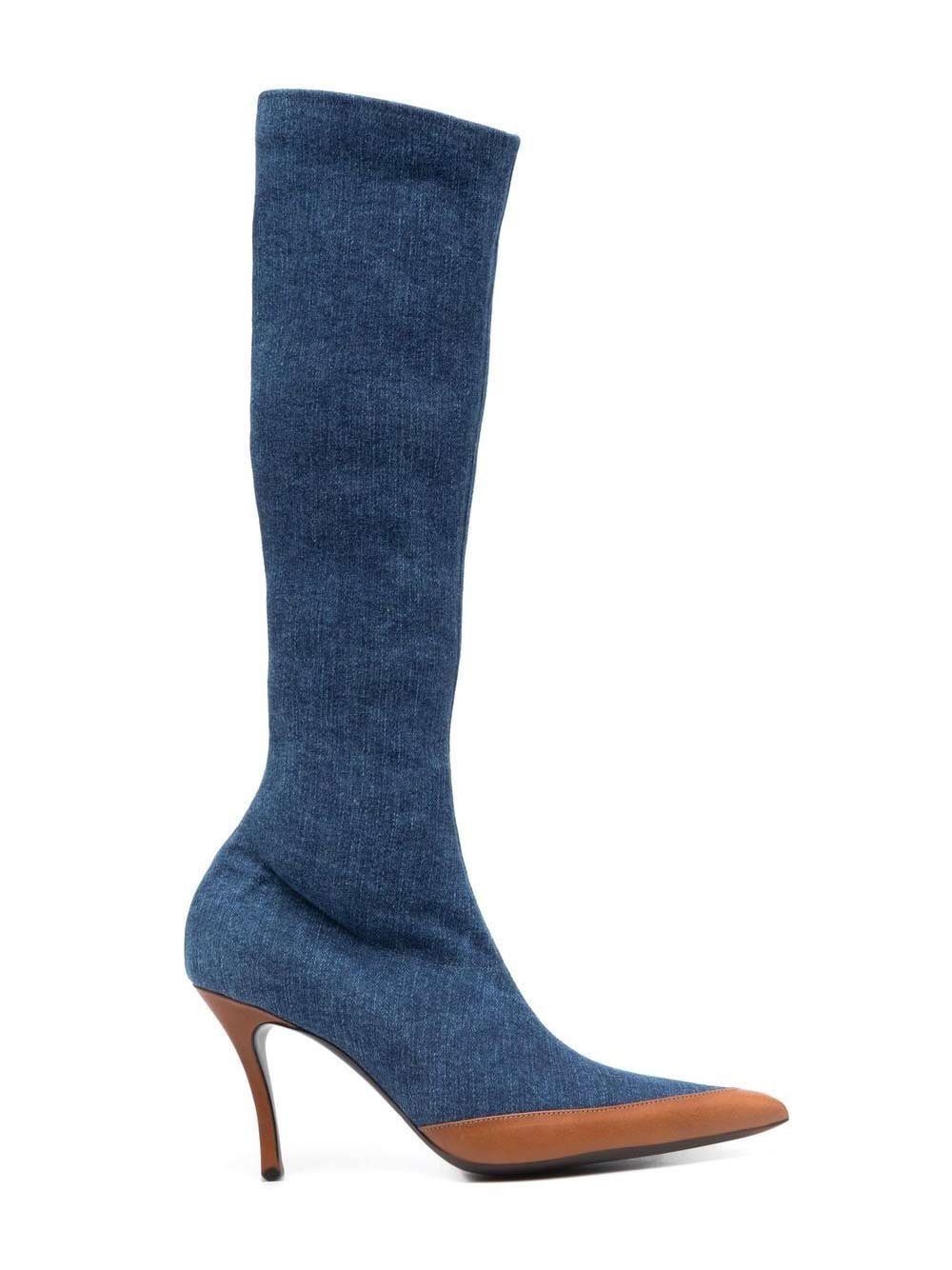 If you want to make a statement, these Diesel D-Venus boots are the way to do it! They're knee high in a mid blue denim, with camel brown leather trims. Wearing these over some blue denim skinny jeans would be one way to wear double denim, but these could be the statement feature of a little black dress for sure. Aren't they cool?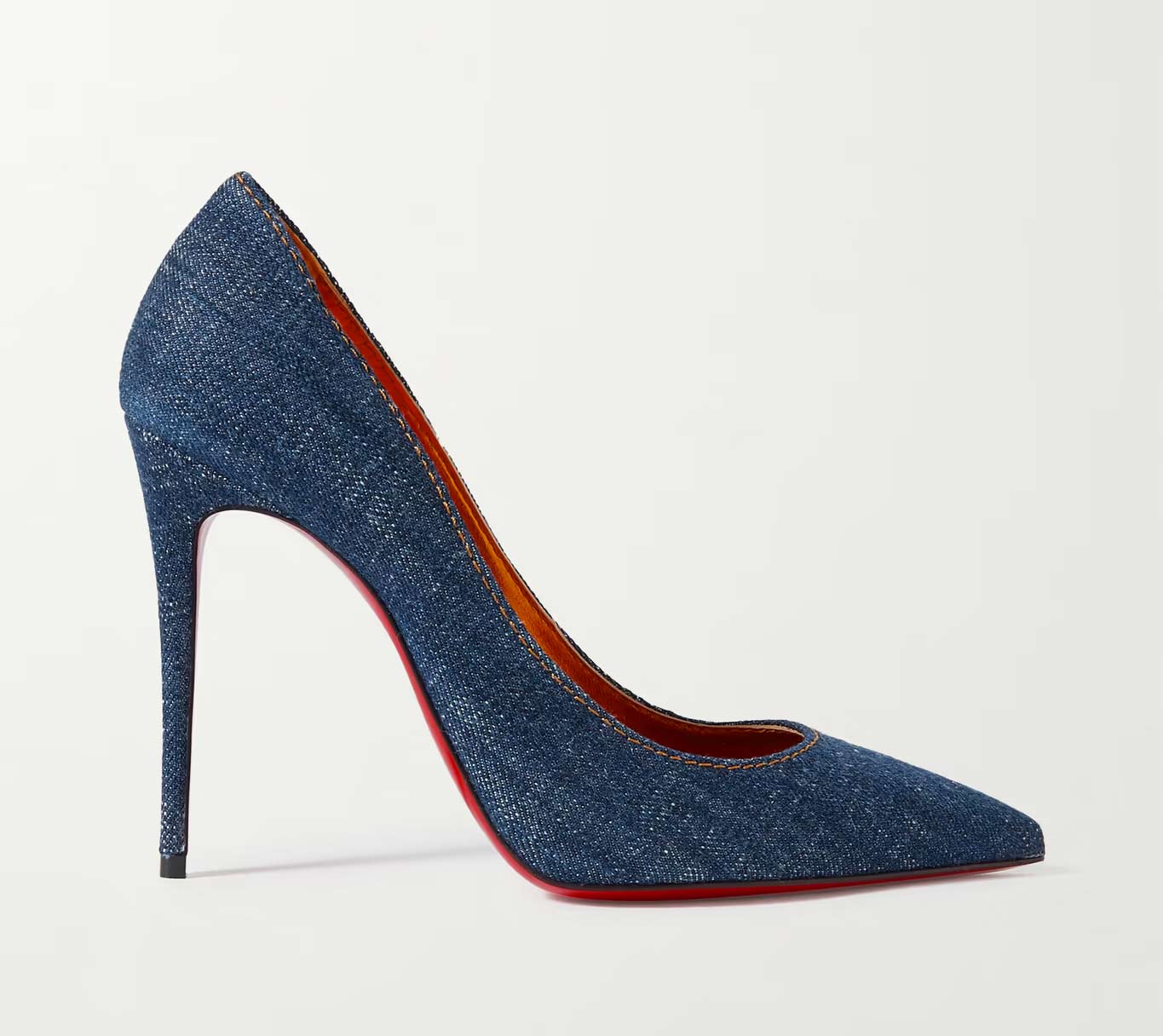 The denim pump look is probably my favourite of them all, and while I love the chain embellishment at the start of this article, I think these are an absolute classic. The Kate is Louboutin's most famous shoe of the latest seasons, so what more is there to love? It comes in a classic indigo blue that just pops against the red of the sole.
And last, but not least, we have the Rag & Bone Matrix denim boots. These are very reminiscent of the 70's with the chunky heel and square toe, but also of the current times as these type of boots are trending lately. In the same darker denim as the pumps above from Rag & Bone, these are a huge statement on their own and I think they're funky!
– Do you own any denim shoes? Do you love the styles featured in this list?