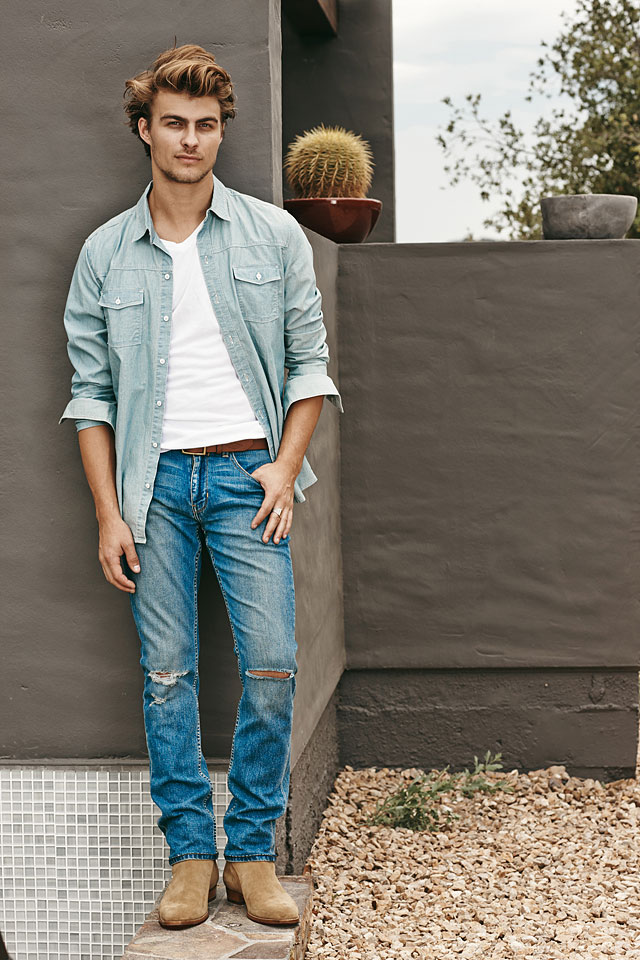 Paige Denim Spring 2016 Men's Look Book
You just saw the women's Paige Denim Spring 2016 Look Book, but it's time for the men's as well. Keeping with the easy and breezy vibe that Paige exudes for the guys, this Look Book is everything and more. What is new though is the fact that the brand has added a little more edge to their new seasons designs, bringing in double denim and more! Moto jeans have become a popular part of the collection now with the new Connor Zip, which is a relief to most of you out there! There is of course some gorgeous bleached and ripped up washes along with some chino styles that just team up perfectly with the shirts and tops.
Shop Paige Denim online at Nordstrom!
I'm definitely interested to know actually what you guys think of the new Paige Denim collection for men? Harry Styles is definitely a fan, he's gone from wearing the popular women's Hoxton and Verdugo cuts to choosing the newer Croft skinny fit which suits him perfectly. I can definitely see it becoming a lot more popular among many of the men now that Paige is branching out and creating more edgy designs.