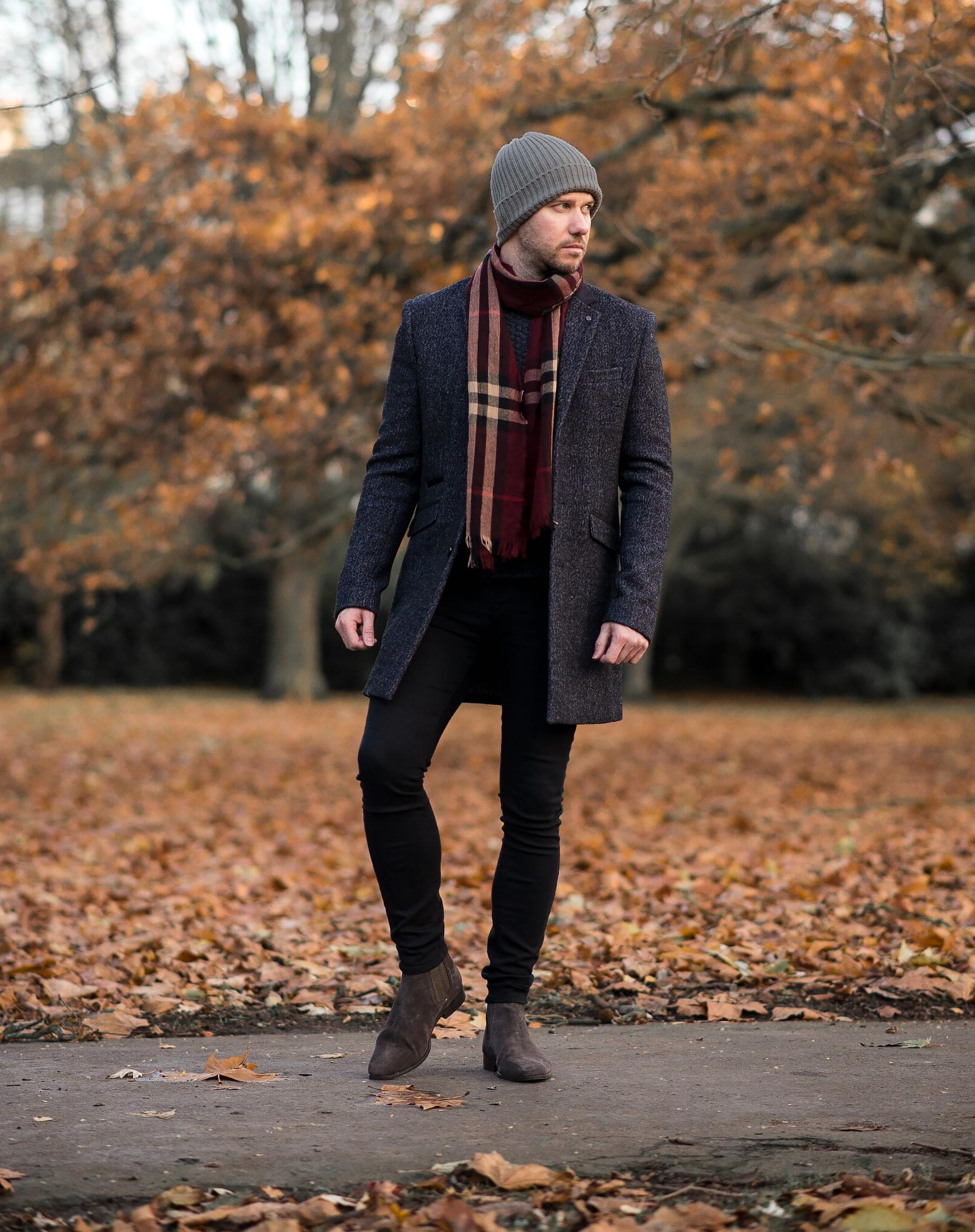 (Image Credit – Youraverageguystyle.com)
16 Extreme Spray On Super Skinny Jeans in Black For Men
As per a readers request, I'm doing a new and updated blog post for extreme, super skinny, spray on jeans for men. To date, these articles are still one of the most popular on The Jeans Blog because you guys love a tight fit with your denim, so it makes sense to continue the series. As requested, and inspired by Shawn Mendes, this is a round up of 16 extreme skinny jeans for men in black, as it's the Winter season and darker jeans are often more appropriate (but not mandatory).
I've personally tried to keep the prices low with these so I've gone for under £50 again, and there's lots to choose from. I've opted for clean black, distressed black, washed black, and tall versions as well, so there should be something for you. Black jeans always make a fantastic base for sneakers or boots, and go so well with overcoats and blazers as much as they do with leather jackets and hoodies. They're extremely versatile! If you have your own opinions on black super skinny jeans that you love, please do leave them in the comments below!
As an idea for another blog post as well, I am thinking of doing a roundup of the top 5 women's skinny jeans for men that Adam loves and wears all the time (he's pictured above in J Brand) as he swears by the women's fits for skin tight denim that's super comfortable. Is that something you would be interested in? We have covered women's jeans for men before, on numerous occasions, but never Adam's top, go to choices. I think it might be a good idea, but let me know!
As a disclaimer, some of these links are affiliated, so if you do buy, buying them via these links is incredibly helpful as it means I can keep the blog running. Thank you!