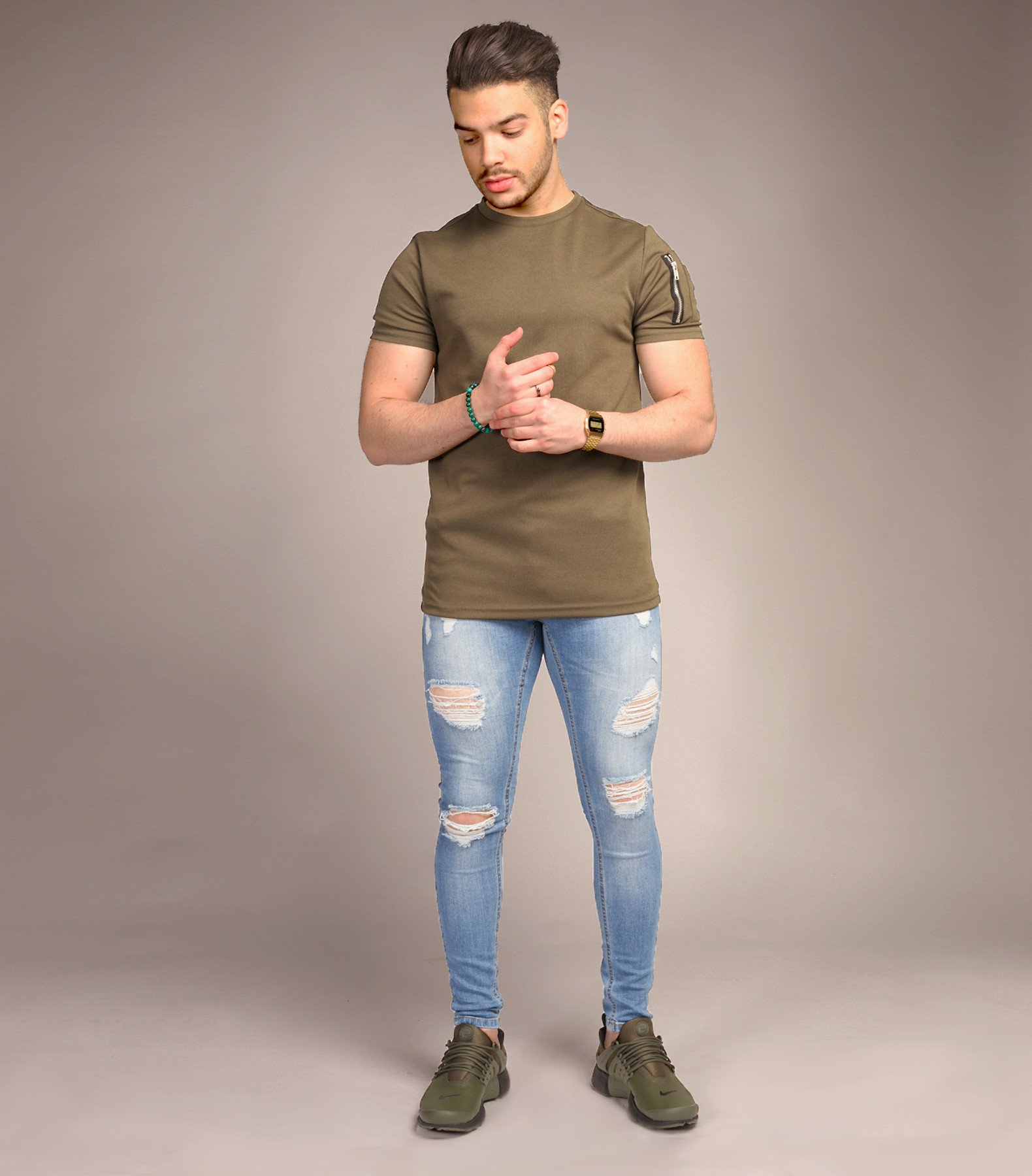 Legend London Ripped Light Blue Super Skinny Jeans
Guys, as requested, here is the next post rounding up the super skinny, spray on jeans for men. I know you loved the first super skinny spray on jeans post, and then I did a second one which included women's jeans as well, but now I've decided to do a bigger post with 20 jeans listed, from a lot more brands (inspired by you in the comments and your suggestions) and the best part is that they're all under £50! I know price can be a big issue for a lot of us and if we can get some decent fitting jeans that are extreme skinny for a great price, how can you say no?
I usually check around on ASOS, Topman, Dr. Denim etc for the super skinny spray on style, but as the months go by, more and more brands are coming out with their own take on this cut for men and there's a lot more choice these days! There's Legend London, Nimes, Vendetta Jeans, Pre London, Luxe London and more! All of these are extreme skinny legging style jeans with a decent amount of stretch so they should be comfortable as well. I haven't personally tried them, however I do know that the Topman Spray On Skinny Jeans are extremely comfortable and have a very close fit, as modelled by some of you in our forum here.
The super extreme skinny jeans for men trend is definitely here to stay and I've noticed that it's getting more and more popular as the months go by. Most younger guys are wearing them every day with looser fitting t-shirts to keep the contrast of the shapes different, but a lot do wear them with smarter options too like a blazer or shirt. I know Adam here does, and Matt, if you don't mind me mentioning you too! I think a great fitting pair of skinny jeans on a man is the perfect way to show off your legs and your body, which is actually masculine, not feminine (despite what people think) as swamping your body and hiding it underneath massive amounts of denim is no good for anyone. Wearing stuff that fits and shows your body shape is the way forward. Us women have been doing it for decades and guys always follow on in time.
The original super skinny jeans post for men has had a huge amount of comments on it, with most of you getting to know each other and discussing your own jeans, helping each other out, so definitely feel free to do that on this post as well. If any of you have tried out any of these new brands that I've included on this list, please comment and tell us what you think! It's always good to share your thoughts and read helpful tips from everyone else. Do feel free to create any threads in the forum as well if you need to! Which pair do you like the most?
Topman Bright Blue Wash Spray On Jeans
Pre London Light Blue Ripped And Repaired Skinny Jeans
Cheap Monday Him Spray Jeans Cut Black Knee Rips
Legend London Midnight Navy Super Skinny Jeans
Topman Black Super Spray On Skinny Jeans
Nimes Super Skinny Spray On Jeans in White Ripped & Repaired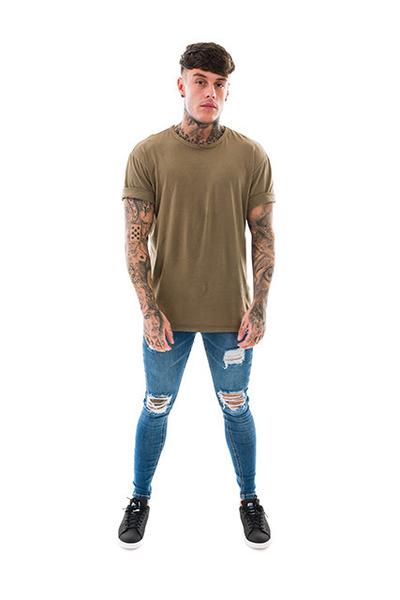 Vendetta Ripped & Restored Royal Blue Jeans
Brooklyn Supply Co. Black Hunter Spray On Skinny Jeans
Vendetta Non Ripped White Ivory Jeans
Dr. Denim Jeans Kissy Low Spray On Extreme Super Skinny
Topman Blue Super Spray On Skinny Jeans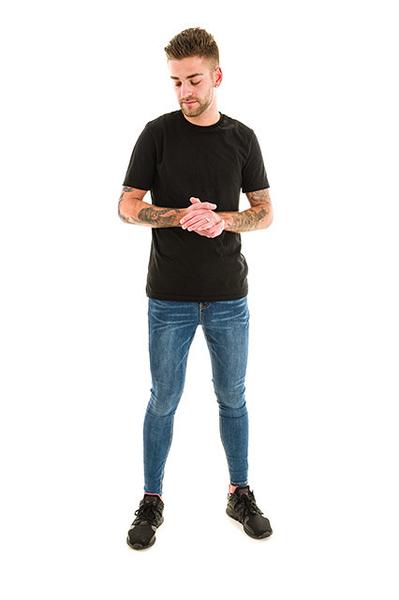 Vendetta Non Ripped Royal Blue Jeans
Dr. Denim Dixy Extreme Muscle Fit Skinny Jeans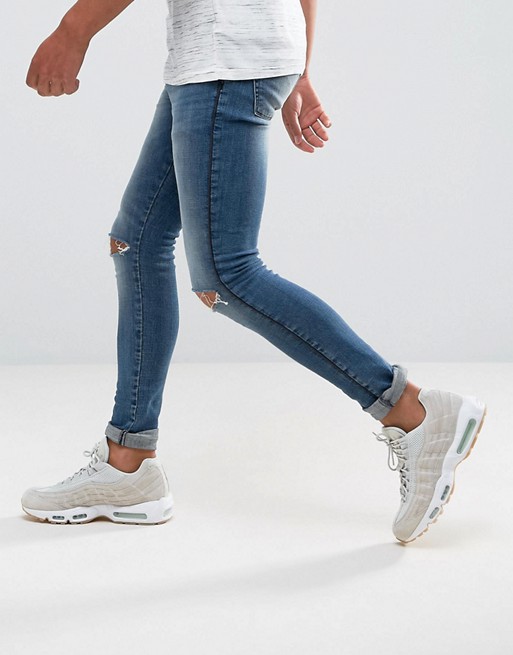 ASOS Extreme Super Skinny Jeans With Knee Rips And Side Seams
Vendetta Ripped & Restored Arctic Blue Jeans
ASOS Extreme Super Skinny Jeans With Knee Rips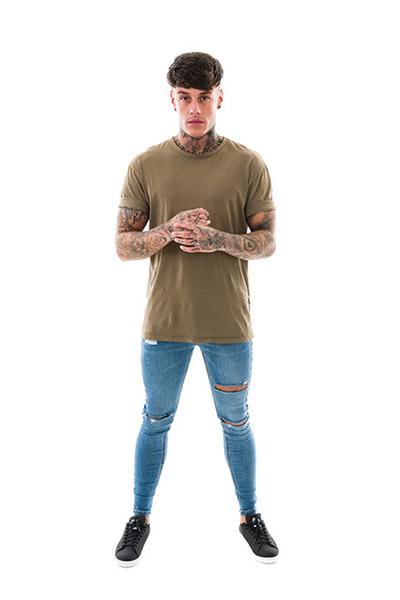 Vendetta Torn Jeans in Azure Blue
Dr. Denim Dixy Extreme Muscle Fit Black Skinny Jeans
Nimes Super Skinny Spray On Jeans in Black