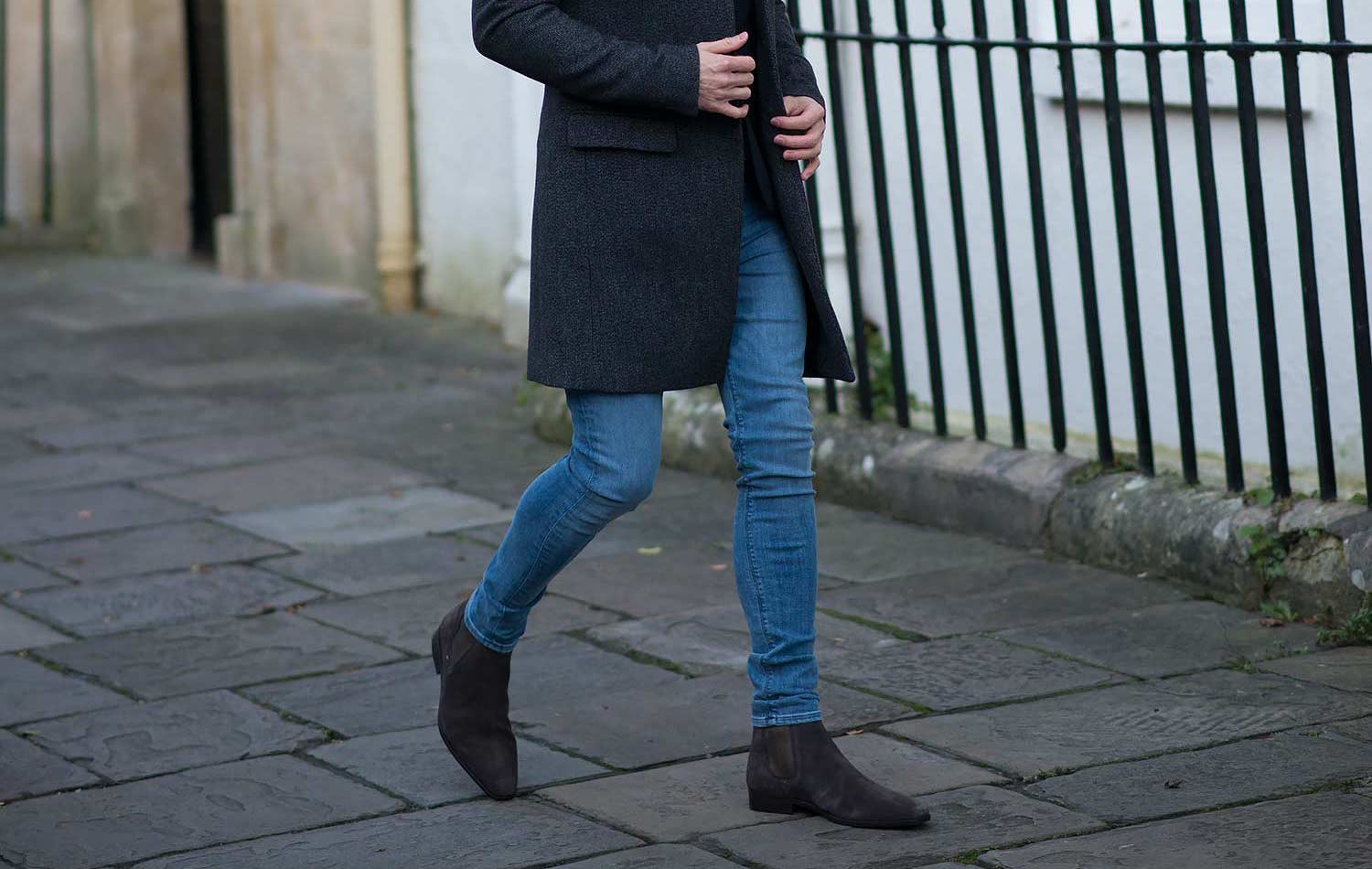 As a follow up from our previous article called '10 Ultimate Super Extreme Skinny Jeans For Men' I thought it might be a good idea to do a part 2. So many of you have commented on that article and it's still one of The Jeans Blog's most popular posts to date. With so much advice coming from you guys about the latest super skinny jeans you have found on the first post which was written in November of 2015, it's time for an update as we just take ourselves into 2017.
In the last year or so more and more brands and designers are creating super skinny jeans for men as more and more men want that ultra super skinny fit. You of course have the option of choosing women's skinny jeans for men as some of our writers here do (my fiance included), plus celebrity men wear women's jeans too, so that can always look good, but for those of you guys who want to wear men's jeans only, I've listed a few that will be great for you.
Some of you guys might not like the idea of super tight skinny jeans, but they are growing in popularity more and more as the days go by. The men's denim trends often follow on from the women's jeans trends (if you are a regular reader you will know we mention that often) after a few seasons and the super skinny jean is one that seems to be sticking. It's even having converts that I never thought were possible, like my fiance (Adam, pictured above) as he never used to like super skinny jeans and in fact sold previous pairs for being too slim. Times change and new trends come in, and once you see how good they can look on the right body, I think you will be addicted to trying super skinny jeans too.
There are reasons to think that you shouldn't wear tight skinny jeans if you're a guy, unless you're into rock music, but that isn't true. If brands like ASOS and Topman have been doing them for years and here in the UK I regularly spot fashionable men out in them, it's something to consider as it's becoming a normality for the younger generation. Women also find them attractive on guys as we like to see your leg shape and wearing fitted clothing (well, I do anyway!). If you have slim legs and normal skinny jeans just look loose and baggy, you should definitely think about opting for super skinny pairs. It's a win win situation there.
If you think they will be too uncomfortable or dangerous to your manhood, they wont be either. The fabric of men's super skinny jeans is extremely stretchy, like women's skinny jeans, and resembles a legging like stretch material, so those jeans will be comfortable. If you want some women's jeans recommendations on very stretchy, comfortable, non restrictive jeans then I can definitely help you out there too, I've listed a few, but just comment below for more information! So here's your list of 15 pairs of super tight skinny jeans for men, as suggested by readers!
UPDATE: Check out part 3 for 20 new spray on skinny jeans under £50
Super Skinny Spray On Jeans For Men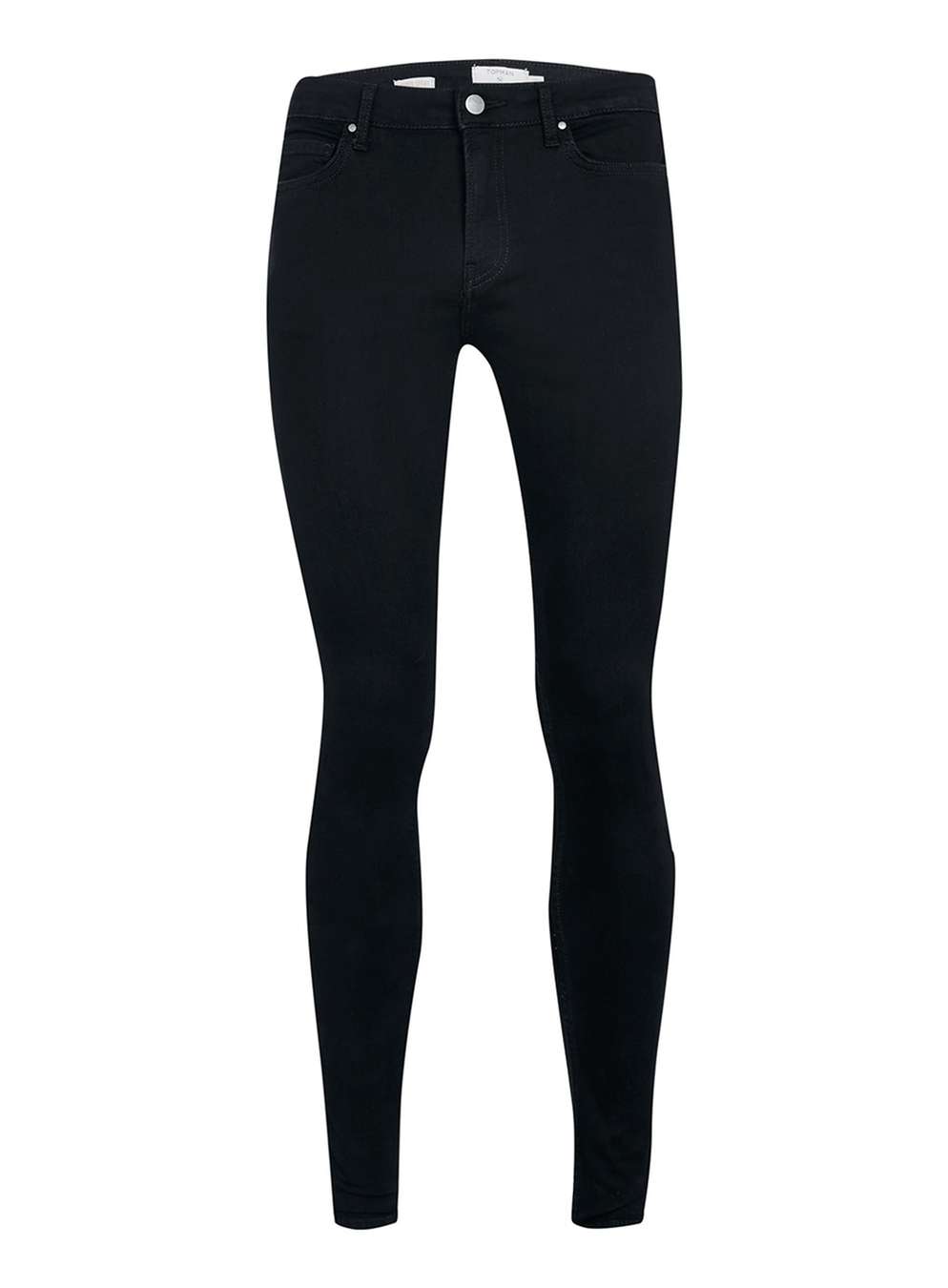 Topman Super Spray On Skinny Jeans – Black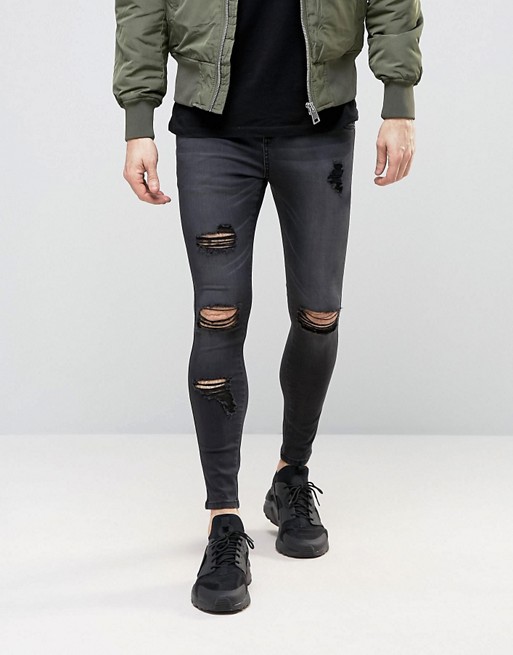 Silk Silk Super Skinny Jeans – Black Distressing
Topman Spray On Skinny Jeans – Ripped Grey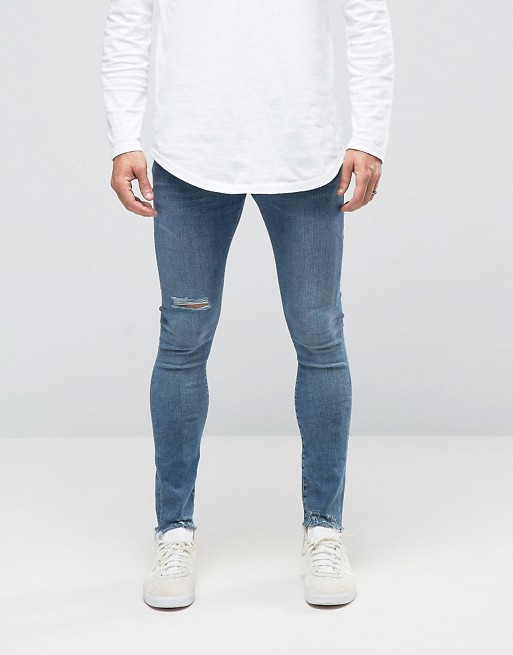 River Island Super Skinny Fit Jeans – Mid Blue
Topman Super Spray On Skinny Jeans – Washed Black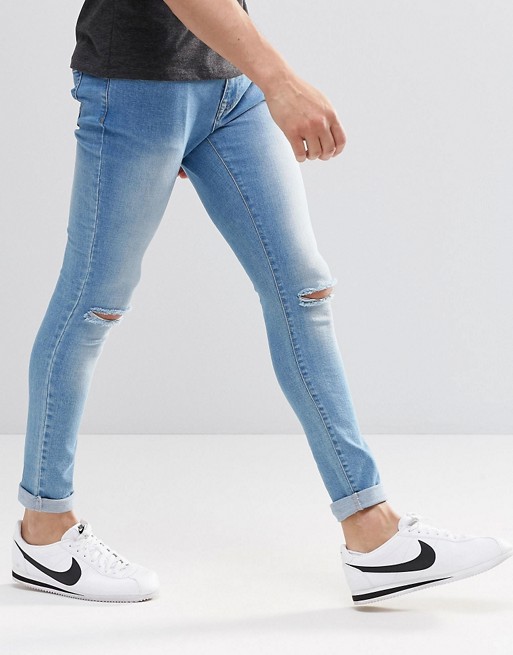 Brooklyn Supply Co. Light Washed Super Skinny Jeans
Topman Super Spray On Skinny Jeans – Blue
ASOS Super Skinny Jeans With Abrasions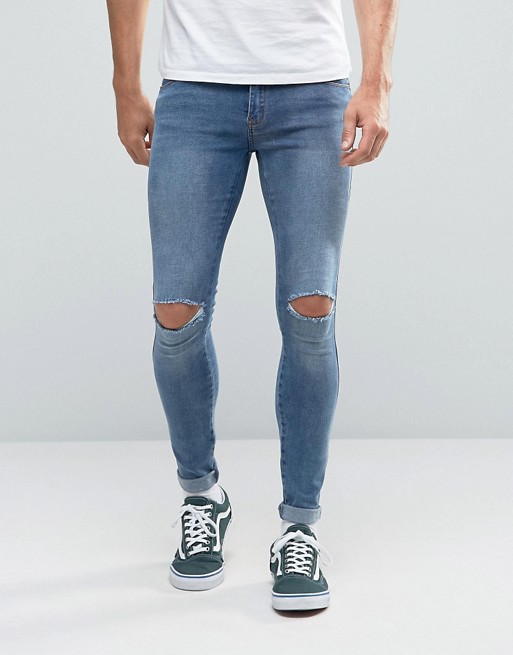 Dr. Denim Dixy Extreme Super Skinny Jeans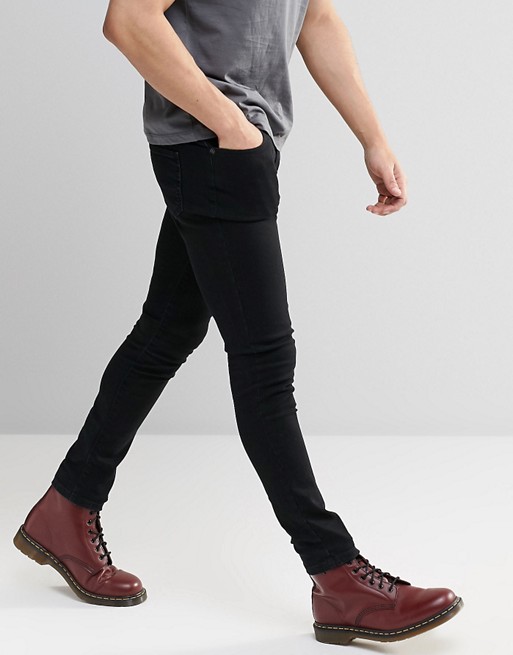 Brooklyn Supply Co Washed Black Dyker Super Skinny Jeans
Levi's 519 Extreme Skinny Fit Jeans – Black
Women's Skinny Jeans For Men
There's a review coming very soon on the first pair below (Hudson Barbara in Bazooka) from both a female and male point of view. These 4 jeans listed here though are pairs I know to fit super skinny and comfortable on men. The Hudson Barbara in Hideaway is pictured on Adam in the first image of this post and they are his most comfortable jeans he owns, so much so he ordered two pairs the same. The Citizens of Humanity Sculpt Denim is also legging material and so comfortable, but the back pockets (like Hudson) are big enough to be masculine so they look like men's jeans. There's a cropped pair and a full length, depending on how you like to wear your jeans. Happy shopping! Let us know which jeans you love the most for that ultra tight fit!
Hudson Barbara High Waist Skinny Jeans – Bazooka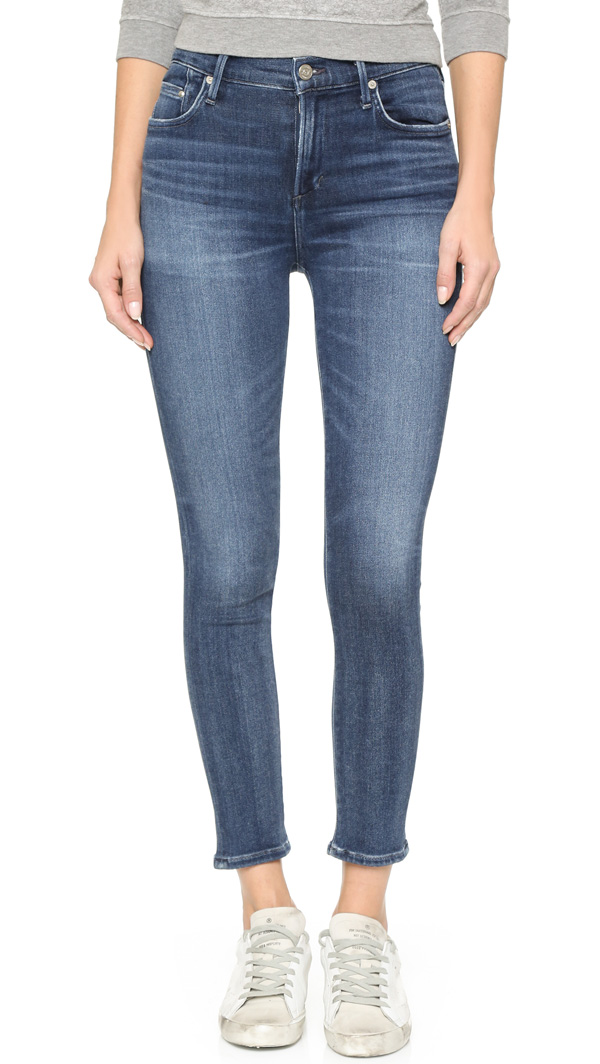 Citizens of Humanity Sculpt Rocket Jeans – Spritz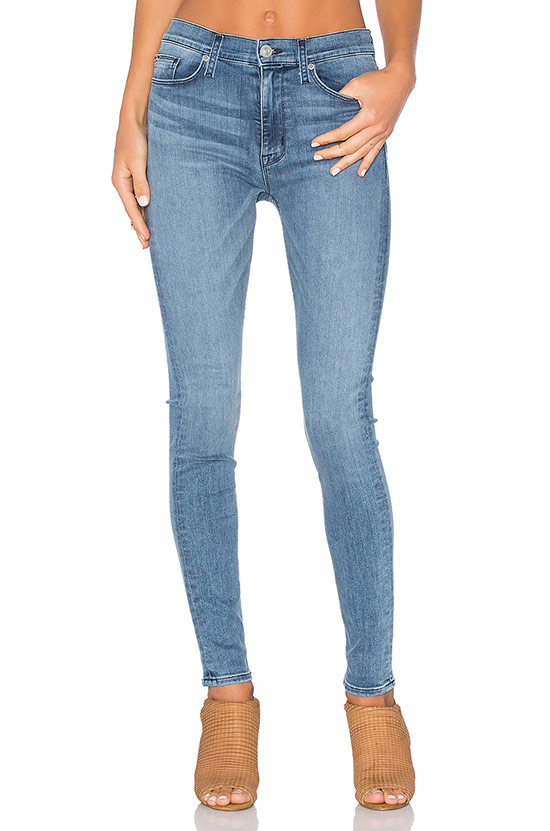 Hudson Barbara High Waist Skinny Jeans – Hideaway (as seen on Adam)
Citizens of Humanity Rocket Sculpt Skinny Jeans – Empire
You can also check out the full selection at Topman.com and ASOS.com