Singer of the moment, Shawn Mendes, was seen performing live on stage during the 2018 Fusion Festival in Liverpool, England a little while ago. He's everywhere at the moment, which I'm enjoying, as I love his music and I'm not even afraid to say that, ha ha.
In true Shawn style, he chose to wear his trusty washed black skinny jeans which he styled with a floral black shirt and some black boots. He pretty much always wears black skinny jeans and we never see him in blue washes. I'm really liking this pairing here though with the shirt, it's great.
We blogged about Shawn Mendes wearing black skinny jeans before and these could possibly be the same pair, but he owns numerous pairs from Allsaints, R13 and Ksubi so they could be either. He's a real black jean junkie. Are you guys a fan of his style though? I personally am. It's nice to see a guy wearing tight skinny jeans and styling them in a simple way, nothing over the top.
Shop Black Jeans at Eastdane.com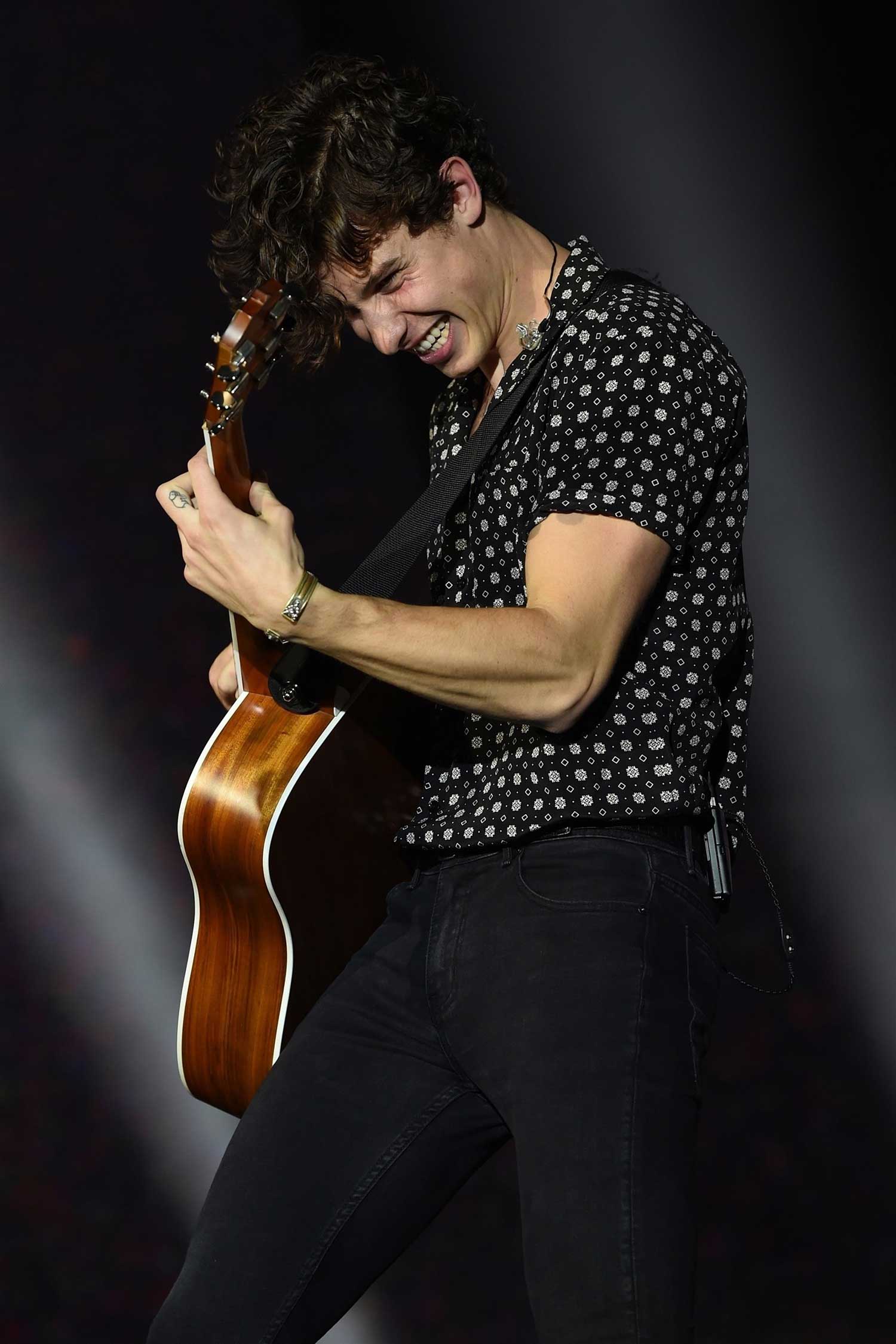 Image Credit: FARRELL / BACKGRID