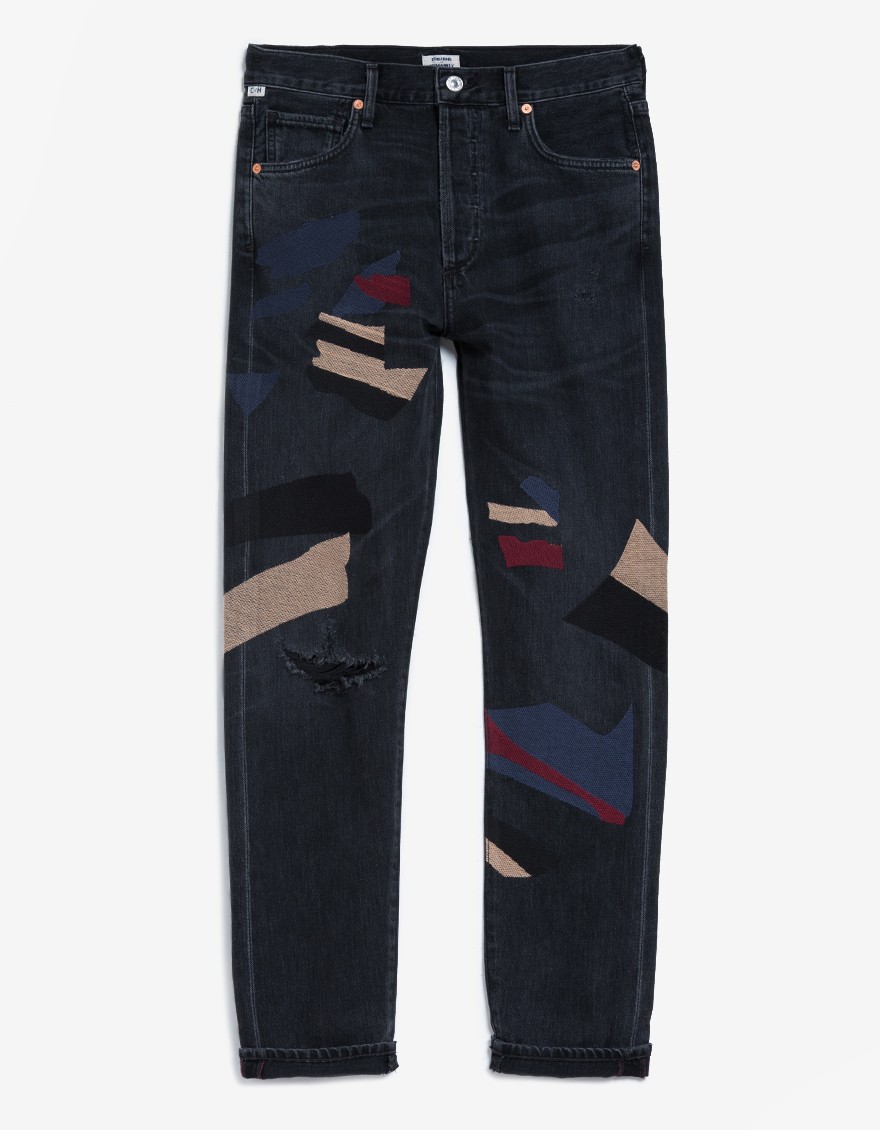 Citizens of Humanity Liya High Rise Jeans in Modern Distressed Outsider
Embroidery was a huge trend during the warmer seasons with florals in the spring and simplistic in the summer with wording. For the new season, it is carrying on over and has been given a new spin that is right on with the 'Art House' trend that is happening right now by Citizens of Humanity.
Their new 'Modern' washes give a new meaning to embroidery without taking away the personable sense that embroidery lends. With subdued shades of the geometric shapes, there's still a strong sense of heritage and inheritance, which gives off a repair feeling, lending an organic feel when paired with the Liya cut.
Available in two washes, a faded black and light washed blue, it's a style that I can see many people having fun with wearing. These Citizens of Humanity Liya Jeans also feel like a pair that has a cherished quality to them, like a collector's item. What do you think of these jeans? Do you think they are a great progress from the florals before them? You can click the links below each image purchase these jeans from NeedSupply.