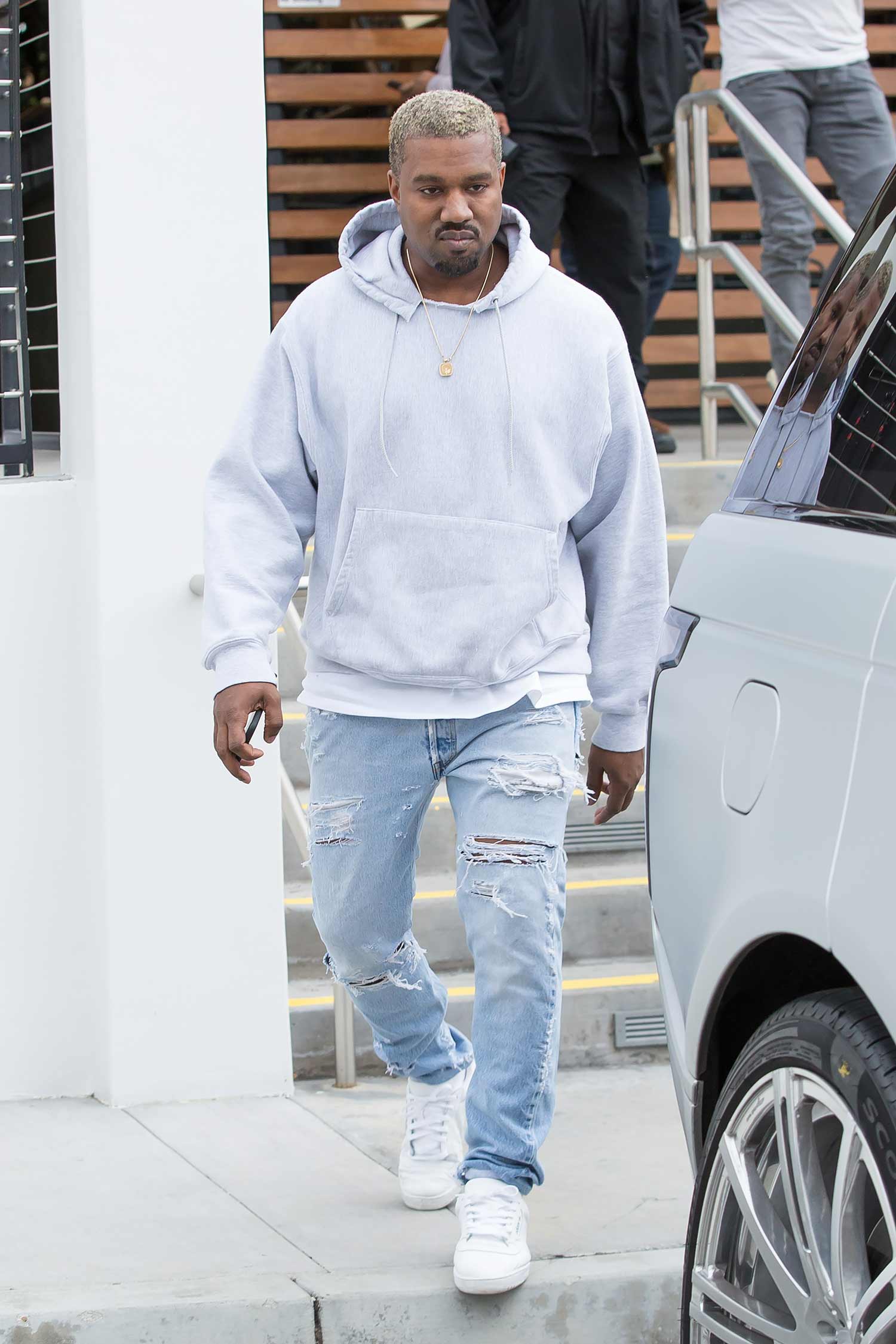 Singer Kanye West was pictured looking quite grumpy as he was filming Keeping Up With The Kardashian's with his wife Kim and sister-in-law, Kourtney Kardashian. They were at Hugo's restaurant in Augoura Hills, California shooting the scenes before leaving and heading into a car.
Kanye wore a pair of customized Levi's Jeans for the day, styling them with his signature hoody and some white sneakers. I was never a fan of his hair blonde like that, but I do like this outfit. He and Scott Disick have a very similar personal style and since they're both part of the same family, I can see why. There's something about a plain hoody and muted colours like grey and white when they're paired with light blue denim, that makes me very fond of it.
This isn't the first time Kanye has worn customized Levi's Jeans though. He's been seen in numerous pairs over the years, especially when he was performing on stage, so it's no surprise to me that he loves this pair of jeans. Not only do they fit him really well but the shredding and rips look good too. If you're thinking about doing any DIY distressing and rips on your jeans, check out our post for tips. Do you like Kanye's Levi's Jeans?
Shop Levi's Jeans at EastDane.com
Image Credit: IXOLA / AKM-GSI