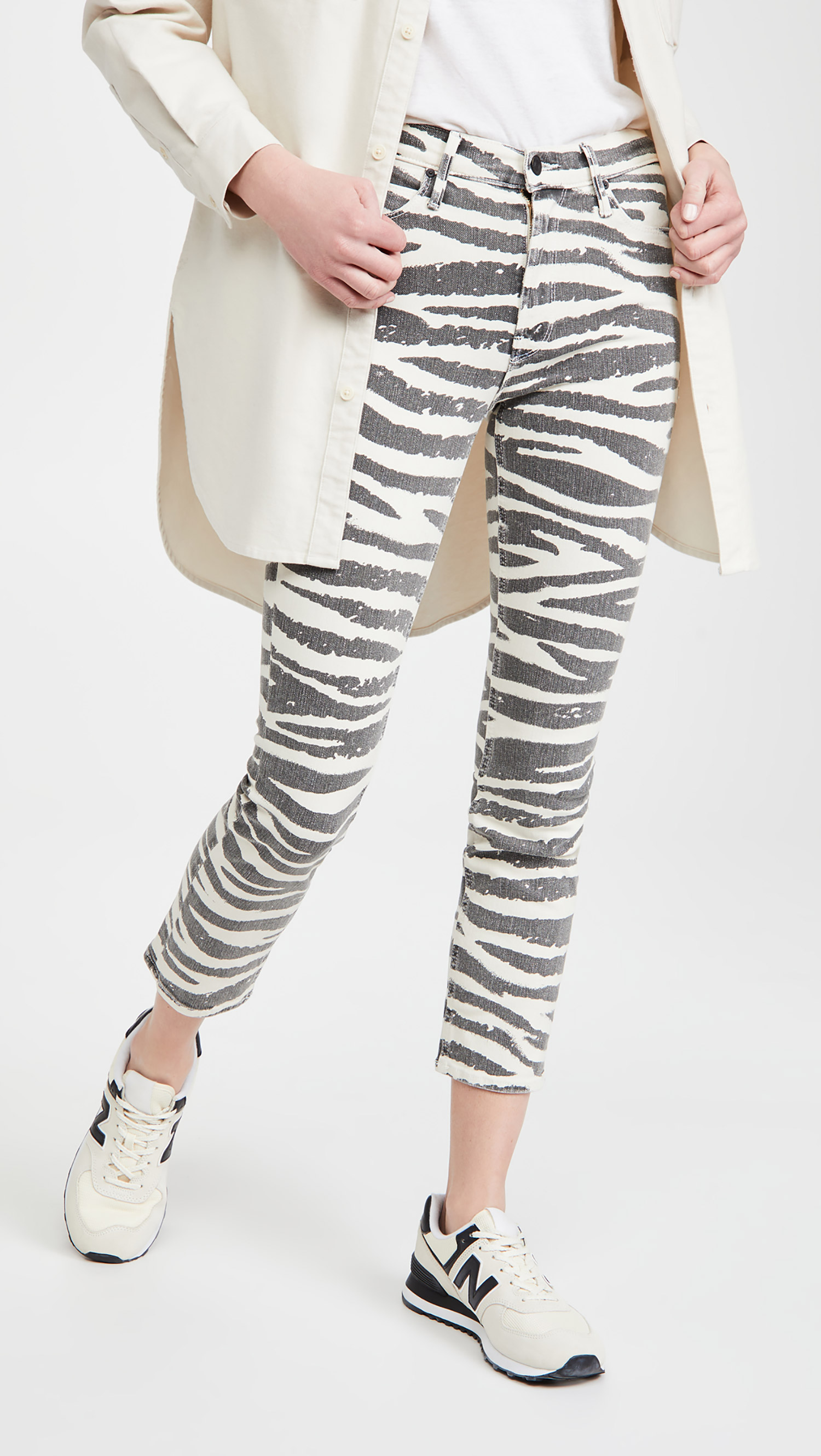 12 Unique And Cool Jeans For Winter
Statement and bold jeans are often reserved for the warmer weather, but that doesn't mean that we can't wear them in the Winter too! I think brands have realised this as there's quite a few really cool jeans that have just hit the premium denim market! I've included 12 of them here for you, some of them are skinny jeans, and some of them are flared jeans, but one thing is for certain, they are going to turn heads.
My favourite pair out of these 12 is the MOTHER Denim Zebra Jeans! I remember many years ago when Current/Elliott came out with their leopard jeans, and then their zebra print, and it was fairly similar to these. These have more of a washed out vibe to them though, and an updated fit! My second favourite pair of jeans is the Hellessy Tapered Jeans that feature the fringe down the outerseams. I love the in action shot that they took on the model as it really shows the flow of the fringe. It's very unique in the sense that it hangs off one of the pockets too! Isn't that cool? I can't say that I'm someone who would wear these jeans myself, but I do think they're fun!
The other pairs in this roundup aren't quite as bold and brave, and they do have a bit more normality to them, however, these jeans have unique details. Some examples are the button closures being different, the hems being thick and padded, the print being a little quirky, a tie waist, and even a pair of overalls, and a leather look flare! There's 12 gorgeous jeans here and I think they can be styled in some fun ways! Which pairs are your favourites? As always, you can click the jeans images below to buy them.