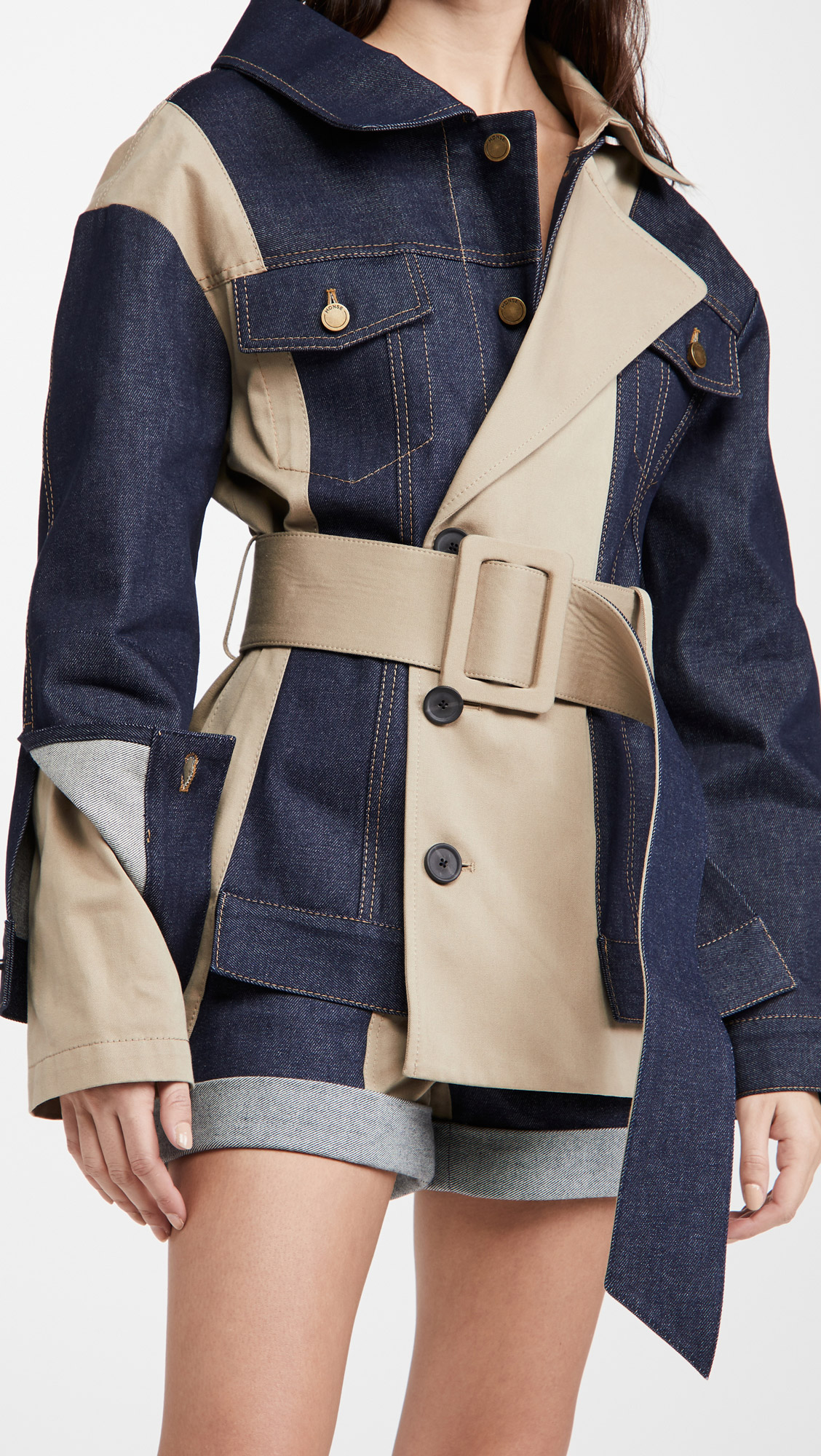 9 Crazy & Wonderfully Unique Denim Jackets
Denim jackets are generally a popular item in the Summertime, layered over dresses or paired with denim shorts, but there's some interesting pieces here for the cooler weather. You can either layer these over knitwear so you can keep warm, or since most of us are in lockdown anyway, a unique denim jacket like one of these would work over a simple t-shirt while staying indoors.
This statement making icon denim jacket above is by Monse and I think it's so cool! I love that it's mixed with a raw looking non stretch indigo denim and a beige colour cotton, finished off with a really chunky belt to nip in the waist. The sleeves are great too as it looks like it's layered! Another weirder jacket that I like the look of here is the black acid washed one with bleaching, which is by Stella McCartney and so fun! This would definitely be a playful piece!
Now one thing that does seem to be trending at the moment is the blazer inspired denim jacket. There are bold and structured shoulders here, reminiscent of the 80's era, and they're definitely photogenic. There's some boxier fits too, and then one more normal version that I included from Free People, as not everyone wants a statement making jacket. All of these denim jackets can be purchased by clicking the images below, but let me know, which one do you like the most?