Top 10 Denim Brands Under $100
Premium denim is somewhat of a luxury and it can be quite expensive, topping over $200 and even up to $400, so I definitely understand that a lot of people need some cheaper, yet still fashionable alternatives. I'm extremely fussy when it comes to my denim and I generally only wear premium jeans purely because I love the attention to detail, the quality of the denim, the symmetrical stitching, the washes and designs and more importantly, the fit.
Premium denim just fits so well when you find the perfect brand for you and it lasts such a long time, without bagging out, but with this in mind, I always look for these qualities in the cheaper brands too. I thought it would be a good idea to list my top 10 denim brands which are under $100 and still have great, fashionable washes and fits, great fabric and of course, that all important flattering fit. So, as a denim blog, these are the denim brands under $100 on my list!
American Eagle jeans are one of my favourites when it comes to cheaper denim. Despite me mainly wearing premium denim, I do wear American Eagle jeans because they have such a great fit. The back pockets are always placed perfectly and enhance the butt rather than flatten or put it out of shape, so that's the selling point for me. The denim quality obviously isn't as great, but the styles they have on offer are hot. They do denim in every cut you need and multiple washes. They definitely keep up with the trends and with a price point averaging at $50, you can't go wrong! American Eagle jeans are a brand that I definitely recommend when on a budget. They do both men's and women's jeans.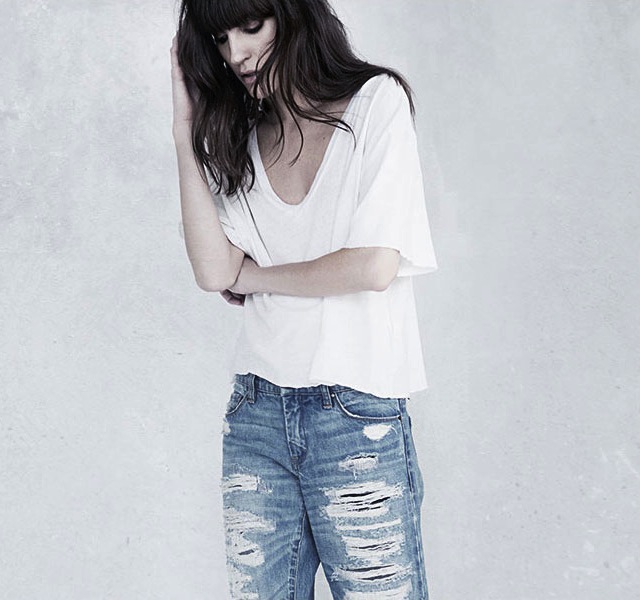 BLANK NYC is another brand that I adore. You probably know already by now that I am a huge fan of their vegan leather collection as it's almost just like the real thing, but with a lower price point and it's animal friendly. So, they definitely keep up with all of the trends! They have fantastic washes and their fabric is quite nice too, coupled with a great fit, you can't go wrong for an average price of around $80. They do everything from boyfriend jeans to skinny, flares and crops, as well as distressing, colours, prints and different fabrics. I actually find them to be really inventive and ahead of the game when it comes to denim trends! You can read an interview that I did with them by clicking here and you can shop their jeans online here.
Hollister average at around $50 and at the moment, all of their sale jeans are as little as $25, so for pricing, you can't get better than that! I find them to have more of a younger persons style, so they are suitable for teens and young adults, but they have some great on trend washes and styles, with a great, flattering fit on the butt and legs, so you can't really go wrong when you put all of that together! Hollister do denim for both men and women, so there is something for everyone, in every type of fit. I definitely recommend checking them out.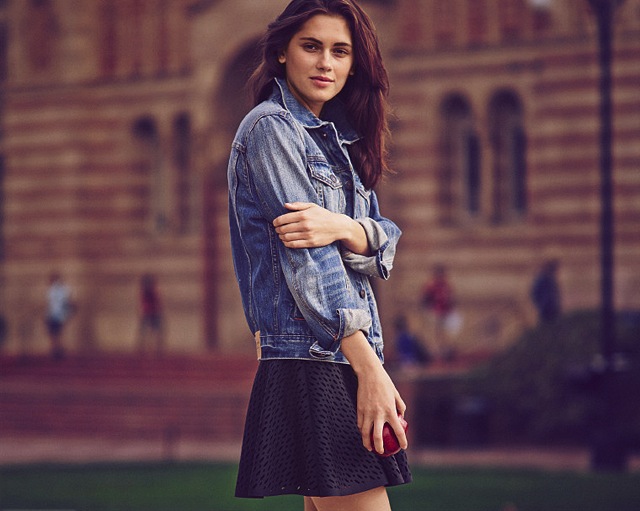 Abercrombie & Fitch are part of Hollister, so the two brands have very similar fits and designs, but different pocket detailing. Abercrombie is priced a little higher than Hollister though, averaging at around $80, but I feel like it has a more mature audience than Hollister and with the prices being a little more expensive, the quality is that little bit better. Again though, they have a fantastic fit on the butt and legs, really flattering, but they have numerous different cuts, designs and washes, so there is something for everyone, men and women included, when it comes to A&F! Not to mention they always have sales, making their jeans as low as $30!
Now who doesn't love Levi's? They have lots of different cuts, styles, collaborations and divisions, so not all of their jeans are under $100, but a lot are! Especially from their classics collection and their fantastically flattering Curve ID range! Levi's have always been the leaders in the denim world, having been the very first denim brand to exist (read the history on Levi's here) and creating the famous 501 jeans, but in today's market, they still have some amazing jeans. The 501 is still going strong, they have some gorgeous skinny, boyfriend and bootcut jeans, for both men and women. The Curve ID range celebrates individual body shapes, so they have a fit for various shapes and sizes, coming in some great washes. I wear a lot of Levi's myself, especially the Curve ID range and their Jeggings as they have some brilliant styles that I find really flattering! Their skinny boyfriend is hot too! Shop Levi's in the UK here and in the US here.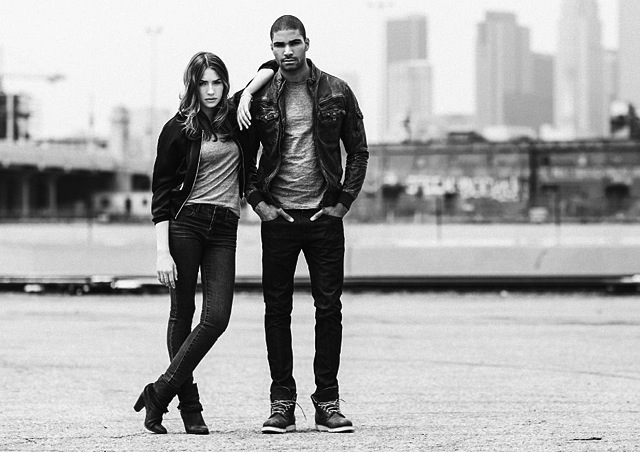 DSTLD is a fairly new brand, only having come on the scene last year in 2014. They pride themselves on having premium denim for under $100. They cut out the middle men by only selling on their website, so they are able to keep the prices lower. They have some great skinny fits, some hot washes and I know the brand is expanding as the seasons go on, so it might be one to look out for if you are looking to try something new! Their jeans are available for both women and men, averaging at a price point of about $70! They do have a great fit, as you can see from the photos online, and some really classic, mature styles, so if you are looking for a sophisticated pair of jeans with a premium feel, these could be the ones for you.
If you are looking to go down the high street route, two clothing brands that have great denim options from a fashionable point of view are Topshop and Zara. So many bloggers and celebrities are often caught out in the denim from these two brands, especially Topshop for celebs and Zara for bloggers. They are always on trend when it comes to fashion and style, so they often have cheaper alternatives to the premium denim jeans that are hot at the moment. I wouldn't say their fits are absolutely amazing, I don't find them to be as flattering as I would like, but their designs are fantastic! Their prices are under $100, varying greatly depending on the style you are choosing, so if you are looking for some easy options, Topshop and Zara could be it! These are both European brands, but definitely available in the US!
Mavi jeans are at the higher end of $100, with some of their jeans going up to $120, however a lot are at the $98 mark. I do love Mavi, they have such a great fit, especially on the butt as the pockets fit really nicely. I have a pair of mint skinny jeans from Mavi which I wear a lot in the Summer time. The quality is really nice and the attention to detail is great too for a cheaper brand. They do both men's and women's jeans, covering all types of clothing, not just denim, so there is something for everyone!
Now who doesn't love GAP jeans? Before I found premium denim, I lived in GAP jeans! I would have a pair that I wore everyday until I blew holes in them from constant movement. I can vouch for their quality and stitching being really good, they have numerous fits in every cut and a tonne of washes too, combined with a flattering fit and materials that don't get baggy with wear. You can't really go wrong with GAP when it comes to basics! For both men and women, they retail at around $70, however they are always having sales and discount codes so you can get them much cheaper than that! I got my mum into GAP recently too and she's become a little bit obsessed with their jeans!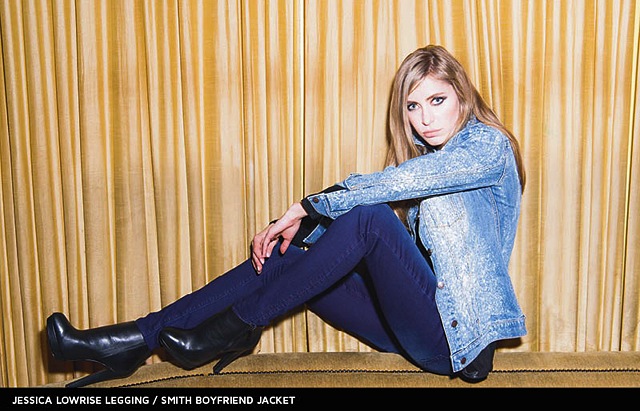 Finally, Dittos was originally founded by Daniella Clarke who created Frankie B., but it's on a different route now and has been developing into a stand alone brand for some time. They have some really fashion forward jeans and washes, but their best thing is their fit. I've got a couple of pairs of Dittos jeans and when they fit you perfectly skinny, they look amazing on the butt and legs. They really enhance your figure and make your butt look smaller and perkier. For a price of around $80, they are definitely a brand I am a fan of when I'm not wanting premium denim! You can buy them on Zappos here.