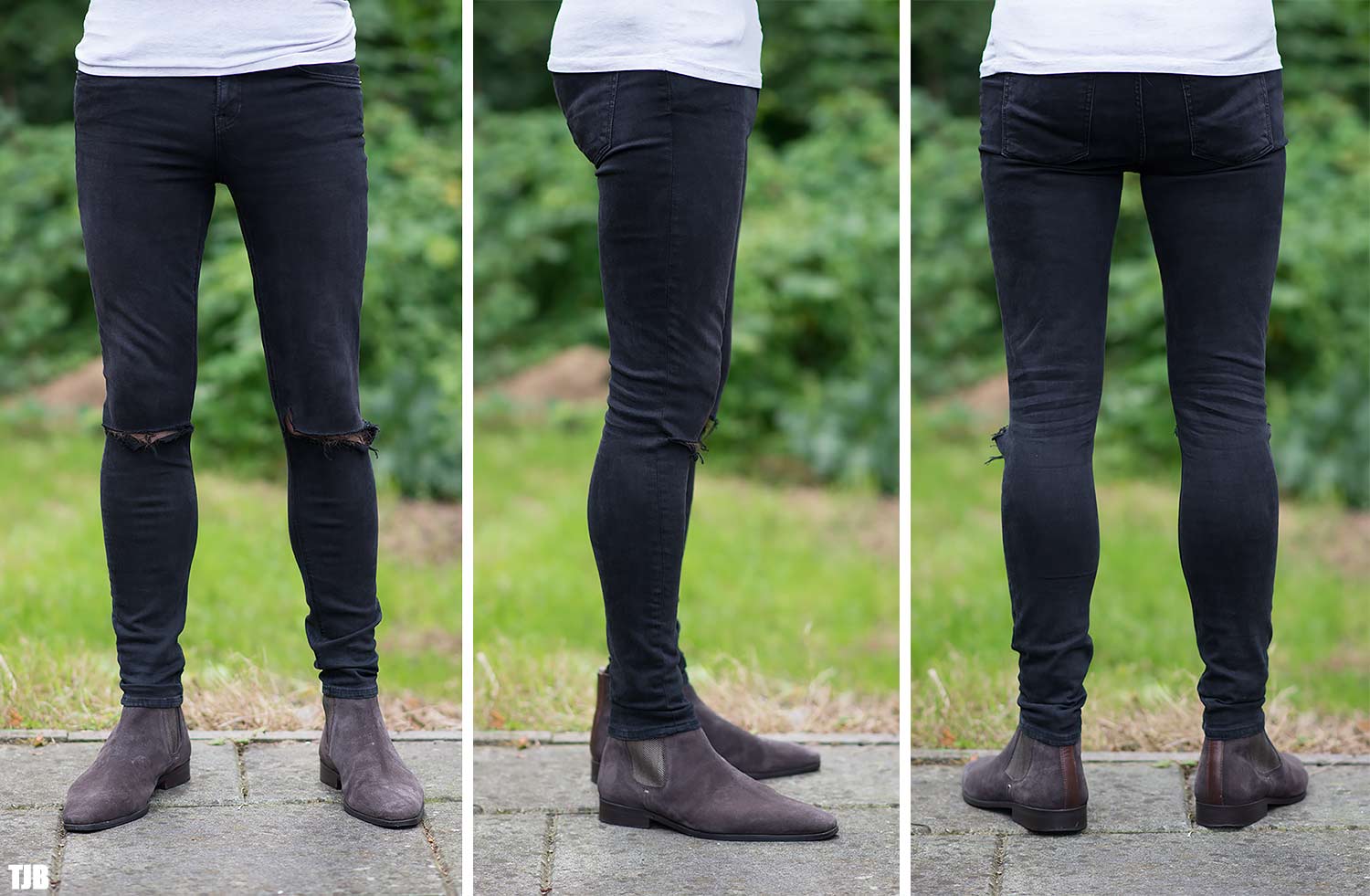 Recently I've been intrigued by the whole publicity and media attention that unisex clothing is getting. John Lewis recently took away the gender on their children's clothes and H&M have launched a unisex denim line, while designers like Louis Vuitton created last years women's campaign with Jaden Smith modelling the female clothes, and others have featured women in the men's clothes and males in the women's clothes. While this is all really good and exciting for making waves in the gender stigma area, I've personally never really understood why it's even a big deal in the first place.
A lot of the guys here love the super skinny spray on jeans (as you know) and will often resort to wearing women's jeans for that reason – they want a closer, tighter fit. My fiance Adam (our male reviewer) always wears women's jeans, in fact, 99% of his denim collection is women's. I know a lot of you here will definitely understand as you love that fit too and enjoy his reviews, but in the bigger picture or the outside world, a lot of people can't accept it or think it's ridiculous, even though they can't tell they're women's.
With this in mind, I really don't understand the stigma behind clothes being worn by both genders, regardless of who they were made for. My motto has always been 'if it looks good and you feel confident in it – wear it' and I stand by that. I've been wearing men's clothing since I was a child, mixed in with my women's clothing, and I've never had an issue with it. I know it's not quite the same as women wearing men's clothing as it's somewhat become sexualised (shirts or overalls spring to mind) or has to be accepted by everyone because of the female gender equality, but where does that leave the guys? I'm not sure why it's ok for women to wear men's clothing, but it's more frowned upon for men to wear women's clothing.
One issue that springs to mind is personality though, as I know to a lot of people seeing a masculine guy in a floral dress is quite striking, where as if you saw a more feminine guy in a floral dress, it's not as striking, but to me that's because of fashion being about your personality and matching who you are as a person, so if there's a stark contrast between the two, I think that's where the shock comes in. I do understand most people's points of view on it and can see the argument from both sides, however I feel like fashion and denim is such a personal thing, it really showcases your personality and who you are, so wearing what you want to wear and feeling comfortable in it is important. I think it's awful that people feel restricted because of social pressure and end up getting upset or down because they don't feel like they can be themselves.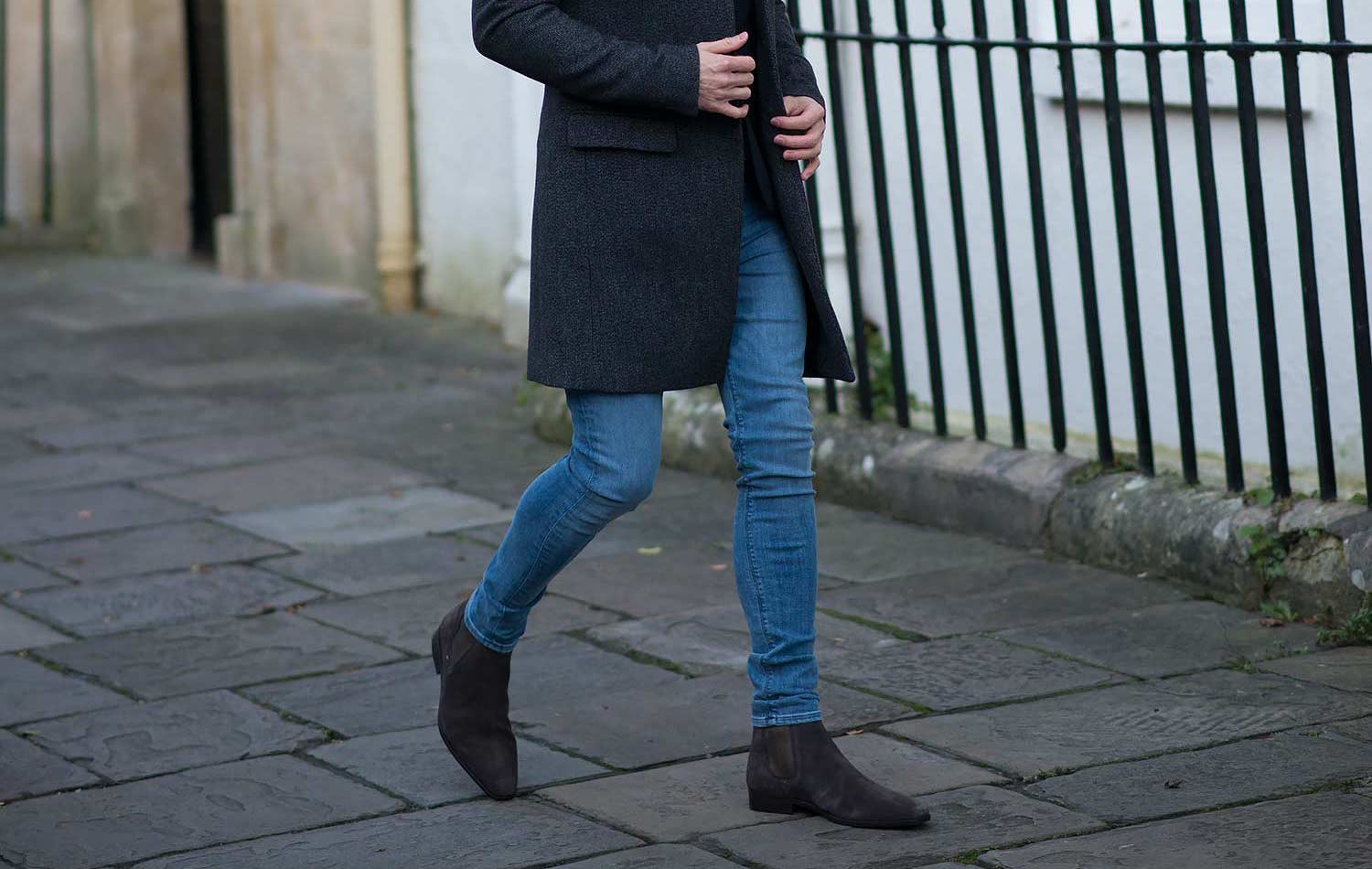 So, all in all, I am really happy that other brands and designers are conquering this issue and bridging the gap between the gender divide. Of course we still need women's and men's clothing though because our body shapes are different. Us ladies have boobs and hips, guys have broader shoulders and smaller hips, so we still need that, I just don't think it should be an issue for anyone to wear the other genders clothing if they want to. Especially when it comes to jeans. Us ladies wear boyfriend and men's jeans comfortably and without any prejudice, so men should be allowed to wear women's jeans without any stigma too. I know The Jeans Blog is a completely open and accepting place of that as we always recommend the best women's jeans for you guys to wear, so hopefully it catches on more. I've been saying for years that in the future there shouldn't be any issues and clothes should be gender neutral with the correct fits, so as long as what you're wearing fits you perfectly and looks really good, you should go for it, despite the gender.
The point of this blog post though was to bring it to light a bit more and ask what all of your opinions are on it? Levi's have been making the 501 unisex jean for decades now and there's been no issue with those as it's just accepted. Granted, the jeans are more of a masculine fit as they're loose, so they're more geared towards the men's fits, but the fact they're accepted as a unisex jean without any problems or discrimination is perfect. I just hope it will all continue! The male celebs like Zac Efron, Harry Styles, Niall Horan, Joey Essex, Jared Leto, even Mick Jagger etc that wear women's skinny jeans are definitely helping the case as so many more men now are rocking the super skinny fit and heading to the women's department for it, but men's brands are catching onto that as you know and have created the super spray on styles so they fit like women's.
As we know, men's denim trends always follow on from the women's a few seasons after, so why not be one of the first to jump on the trend instead and wear the women's versions before the men's come out? Definitely share your opinions on it all! Ladies, would you mind if your husband/boyfriend wanted to wear women's jeans? And guys, how do you feel about wearing women's jeans?
Shop Women's Skinny Jeans at Shopbop.com & Revolve.com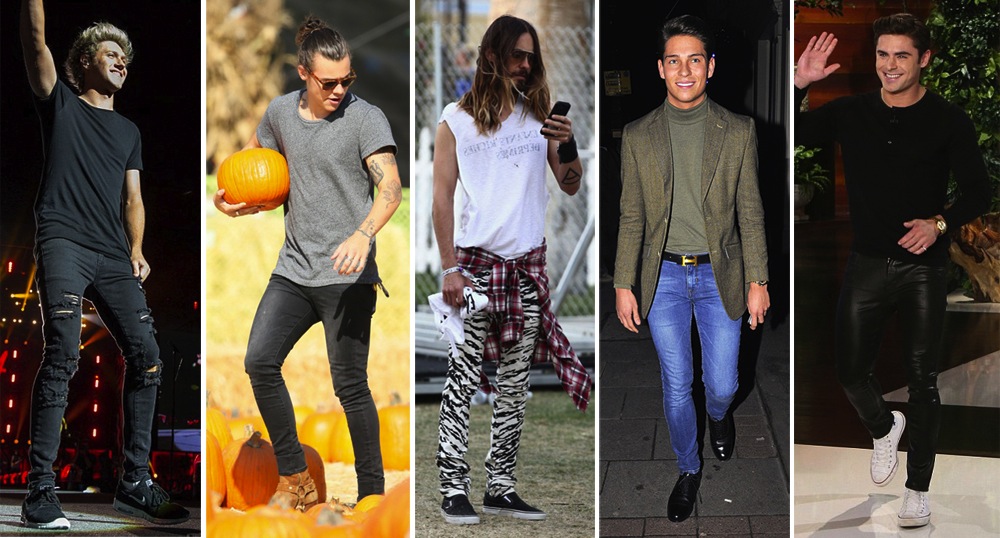 Main image above of Adam in GRLFRND Candice Jeans – review here.