Olivia Munn arrived back to Vancouver, Canada from Comic Con as she greeted waiting fans with selfies and autographs. She seemed to be in a great mood as she smiled to the paps while making her way out of the airport.
For her flight, Olivia wore a pair of the Ksubi Tongue N Cheek Denim Shorts, styled with an oversized black hoody and some thigh high black boots. I think this is a really low key, causal way to wear denim shorts and tall boots as it can often cross into territory which isn't appropriate for the day time, however the large hoody and casual accessories really tone it down!
We've seen a few celebs in Ksubi Denim Shorts this year, definitely more so than their jeans. I think the only times we have spotted their actual jeans was on Zac Efron as he's a huge fan, and Scott Disick, but the women are definitely favouring the denim shorts. I know Hilary Duff wore a pair not long ago – a different wash, but she still looked fantastic. What do you think of the way Olivia Munn styled her Ksubi Tongue N Cheek Denim Shorts though? I think it's the best yet!
Shop Ksubi Denim at Shopbop.com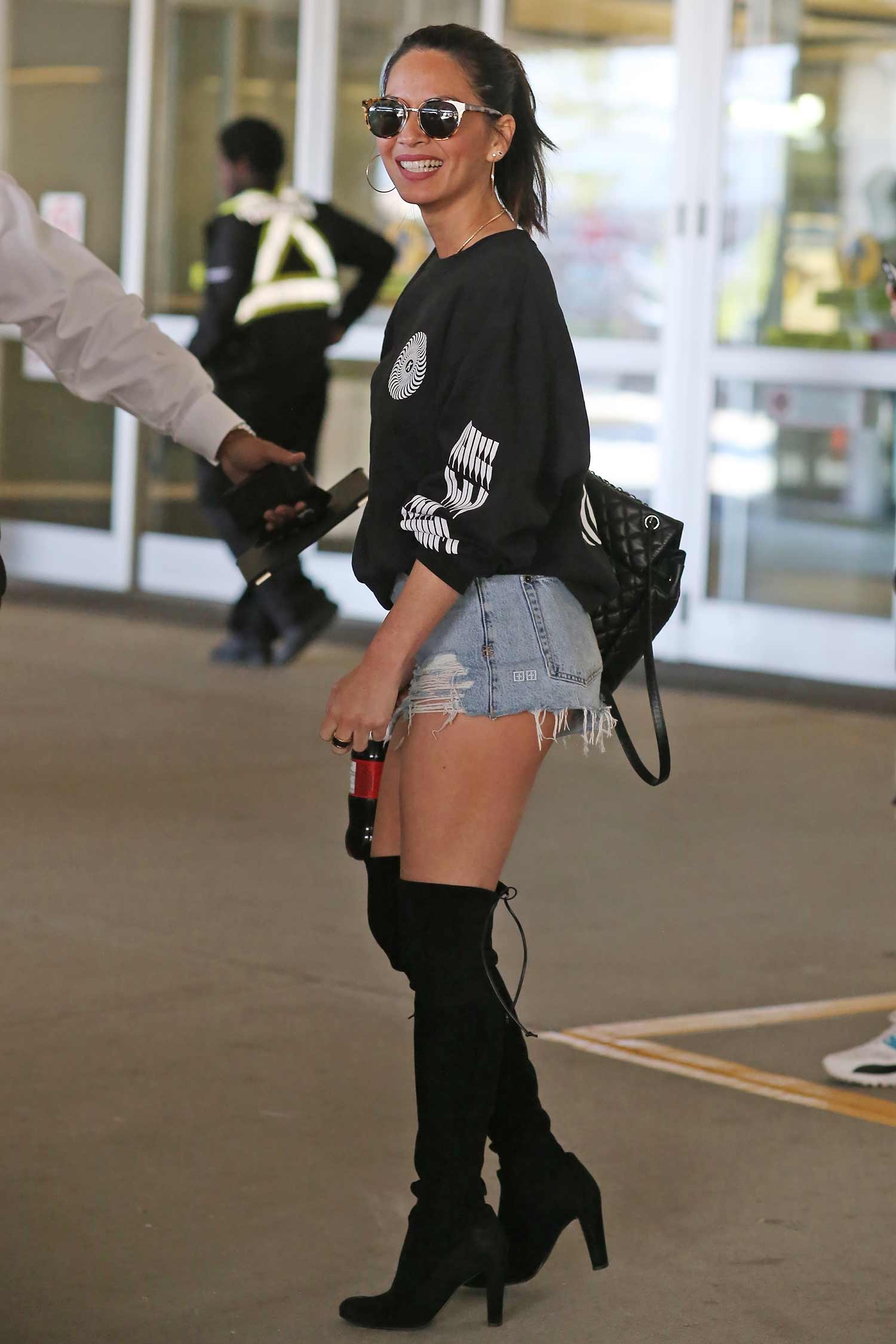 Image Credit: CYVR / BACKGRID