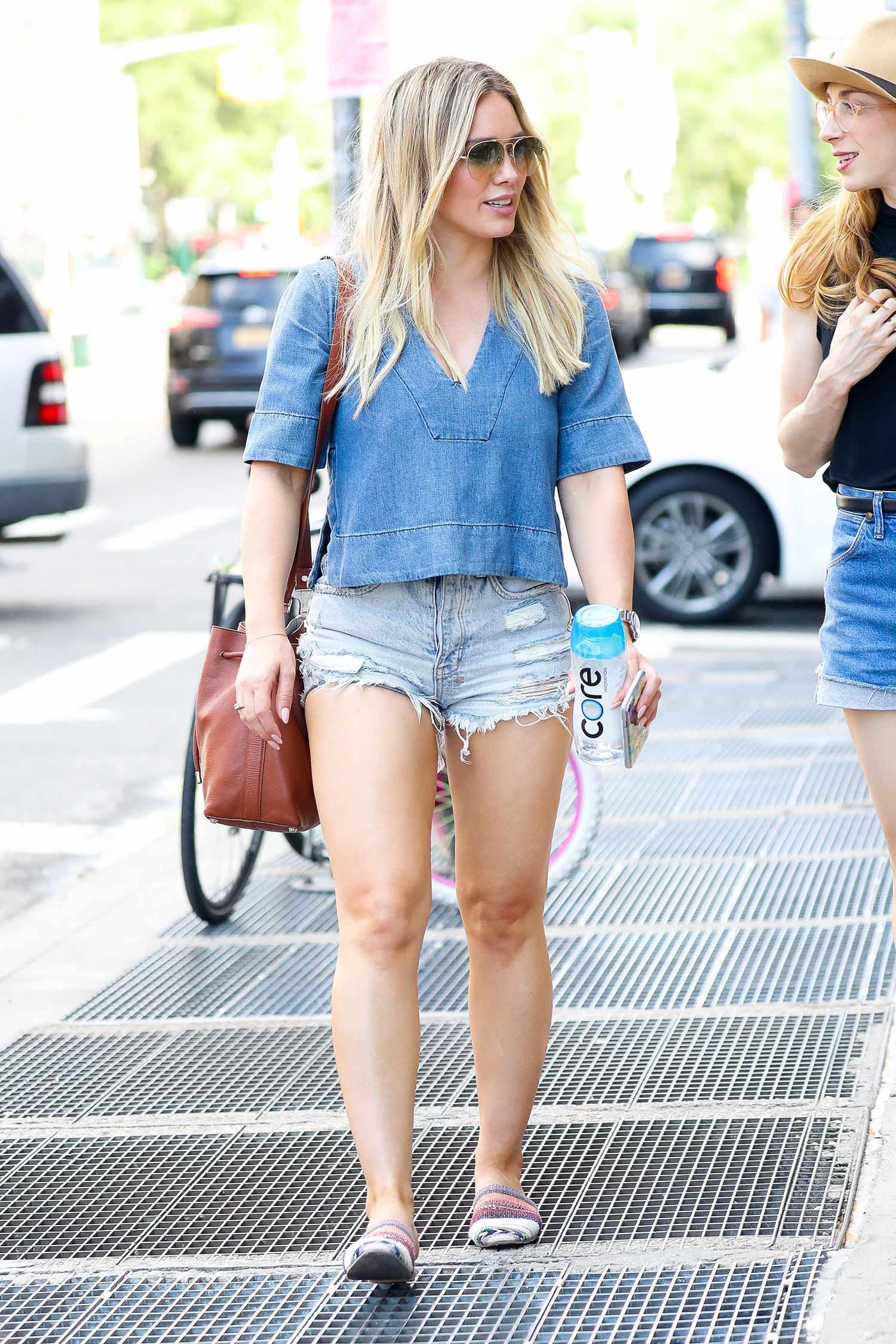 One of our regulars, and one of my favourites, Hilary Duff, was seen out and about with a friend in SoHo, New York last month. She has one of the best denim styles as everything she chooses is always so wearable, plus she has a more curvy figure with her petite frame, so it often shows how jeans will look in a more realistic way.
For this outfit, Hilary chose something new and went with her Ksubi Tongue N Cheek Denim Shorts in Messed Up which she styled with a chambray top, some fabric flats, and some accessories. I love the double denim combination that she went for here, it's really flattering and so well styled! The blue on the top just complements the wash of the Ksubi Denim Shorts perfectly in my opinion.
We rarely ever see Ksubi denim on the celebs, so it's really nice to spot them now and again. Their denim shorts are often known for being fantastic, and I had a pair of their skinny jeans from years ago, and those were fantastic. I understand why Hilary is loving this pair, I think they fit her amazingly well. In fact, I think these Tongue N Cheek denim shorts actually look like they were made for her! What do you think?
Shop Ksubi Jeans at Shopbop.com
Image Credit: Spartano / BACKGRID