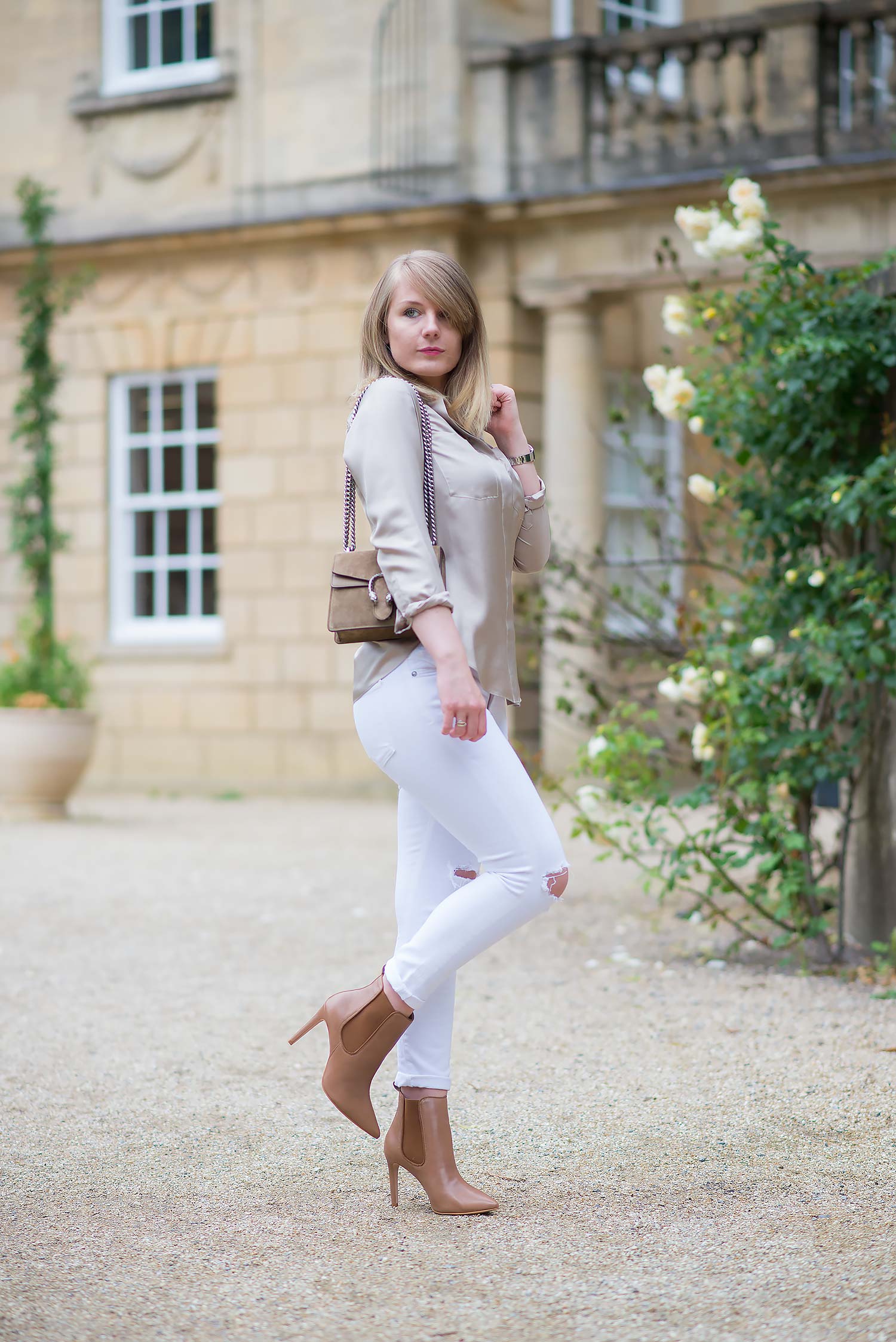 Yes, you should wear white jeans after Labor Day!
Labor Day has quickly come and gone, having been celebrated on Monday 4th September, and since there's always that rule where you're not supposed to wear white after Labor Day, I wanted to go against that and say that you should wear white after Labor Day! In the 1880's, fashion was taken very seriously as a symbolism of wealth and status, so a lot of rules came into place which were created by the ladies who were 'in trend' at the moment. One of those rules was the no wearing of white, which quickly became an easy way to see who was fashionable and who wasn't. White was only allowed at a wedding or as resort wear, it was a summer only shade, and since September marked the end of summer, that was it, no more white could be worn until the next year.
It's interesting learning about the history of the rule, but as we all know, fashion changes season by season, and of course what was popular in the 1800's just isn't practical or applicable today. Many of us live in really hot climates and white is the most sensible choice for keeping you cool and reflecting the heat, plus, for those of us who live in a colder climate (like myself in the UK), white is actually a really crisp and pretty shade to wear in the winter months as it's so fresh and clean. It's one of those on trend shades that everyone feels their best in, as long as it's not see-through.
I've personally been wearing white all year round since I was born, especially when it comes to denim. I never play by the rules or stick to what's socially acceptable when it comes to my jeans, I just like to wear what I like and what fits me well, so I feel my best in it. An amazing pair of white skinny jeans just elevates the way I feel and it adds a lot more class and sophistication to an outfit, even when you didn't intend for it to. I look at white denim and I smile, it really changes a lot of peoples thoughts and feelings when they're looking at something different that looks good.
So the point of this post is… go and wear white after Labor Day! That's an old, outdated rule that isn't applicable anymore and doesn't need to be followed. It stays warm way into October most of the time, so white denim is going to be useful to you, then during the festive period, it's going to look chic. You can't go wrong! With that in mind, I've rounded up 10 pairs of white jeans which I think are ideal for outfits at the moment. They're all skinny styles as I think skinny white jeans look the best and run less risk of getting dirty from the floor. I've opted for 5 distressed pairs and 5 plain pairs, so you can choose which route you want to take with your look. I personally own the AGOLDE pair (as seen above) and they're now in the sale, so I recommend them 100%! They're amazing!
– What's your thoughts on white jeans after Labor Day?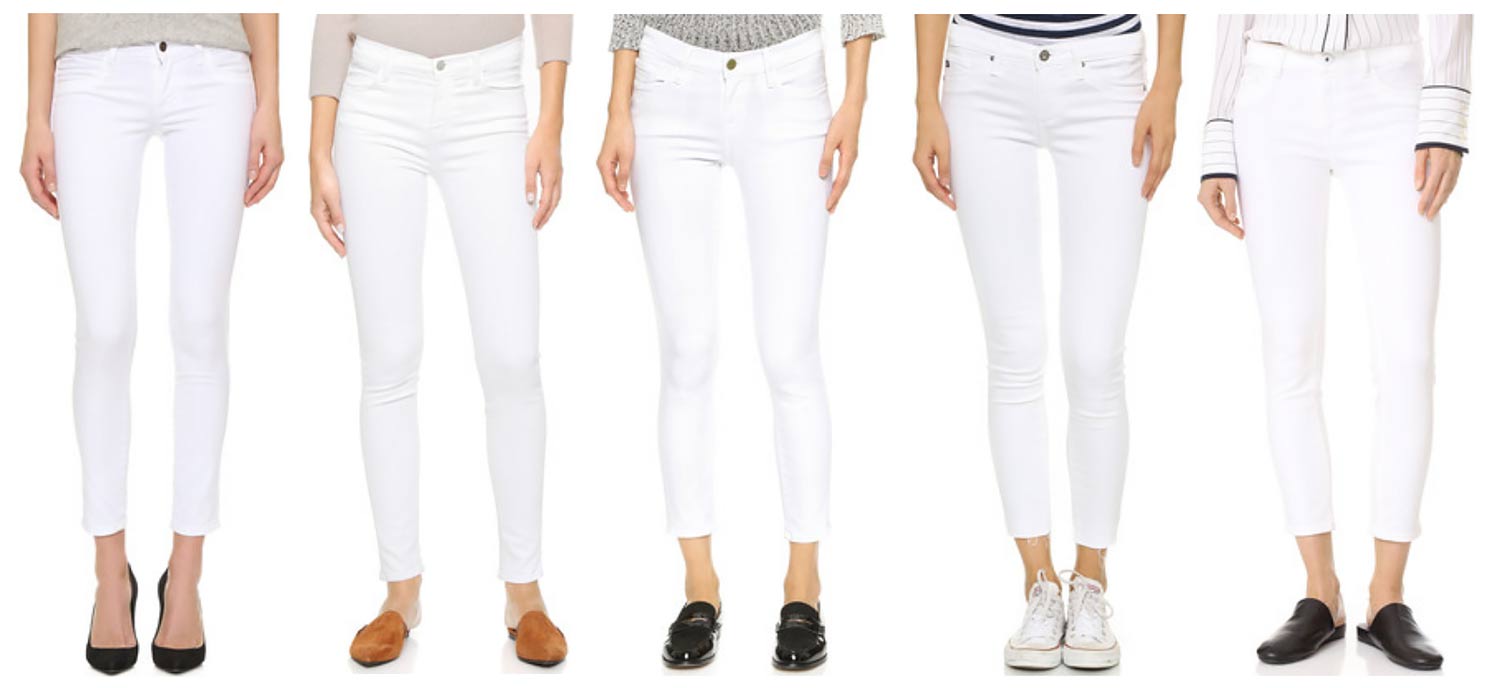 SIWY | J Brand | FRAME | AG | DL1961
AGOLDE (on sale!) | Current/Elliott | Citizens of Humanity | J Brand | FRAME