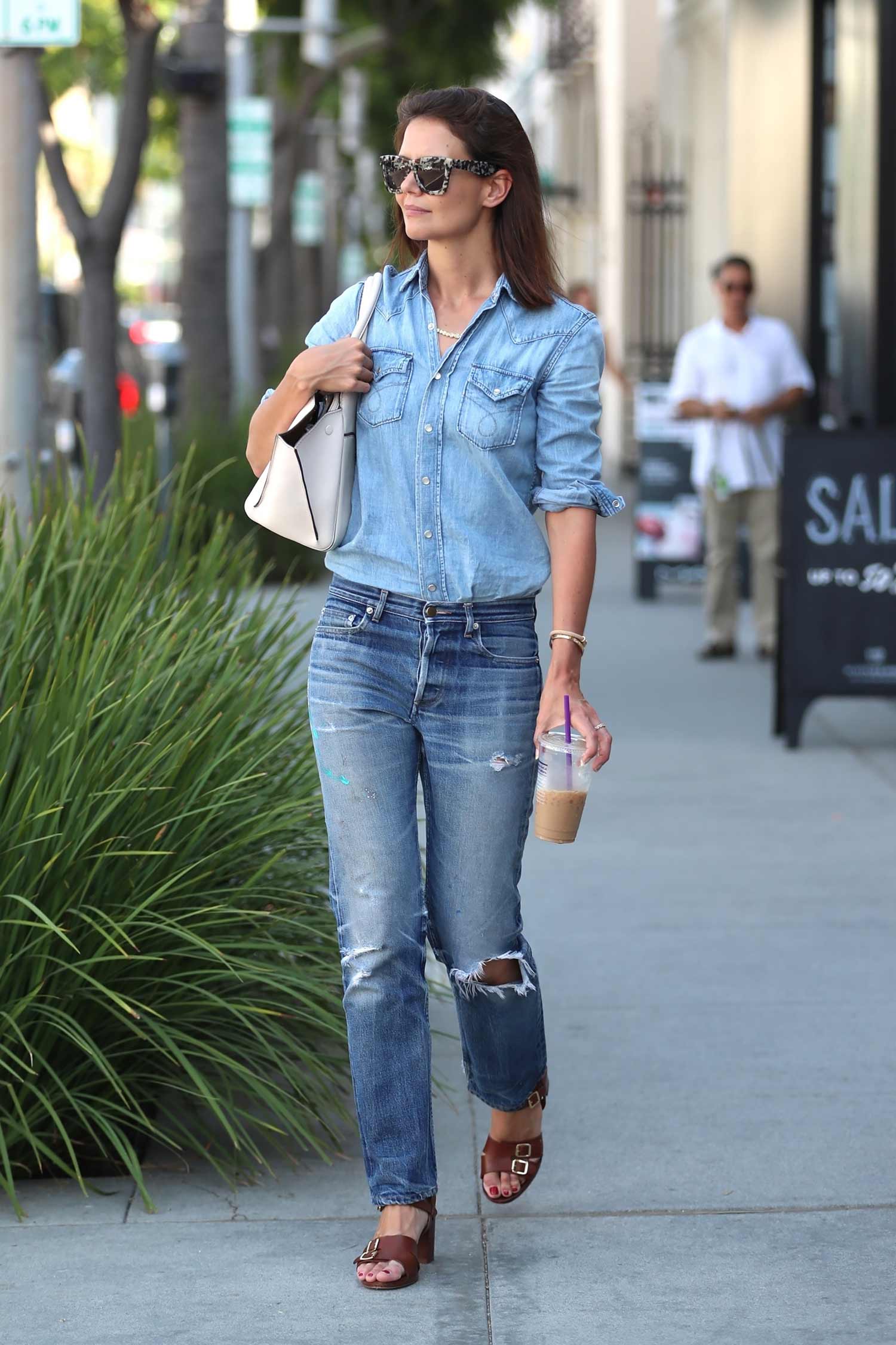 Actress Katie Holmes headed out of her local Coffee Bean & Tea Leaf with an iced coffee and a friend in Beverly Hills, California. We don't often get to see Katie here on The Jeans Blog, so this is a really nice sighting as I know she's a fan of the more rigid, authentic denim styles.
For her ensemble of the day, Katie opted to wear a double denim outfit and completely nailed it! She chose a light wash RRL Denim Shirt to pair with some rigid, vintage inspired straight fit jeans. Although these jeans do look familiar to me, I am not sure on the brand, but how amazing is that wash? The honeycomb details on the backs of the knees, the lap whiskering, the blow outs, and that little streak of green paint? Stunning!
These jeans on Katie actually look like they were raw denim to begin with and have been worn and washed so much that the blue is faded to perfection. Honestly, I've just been staring at these jeans while trying to write this blog post. I'm always so mesmerised and captivated by jeans that look like this. It's been my dream to create my own raw pair in this way, but I never have the commitment.
Now I've completely bypassed the double denim outfit here by accident, but I think she got it just right. The lighter blue shade on top mixed with the darker blue below is the best way to wear denim on denim in my opinion. What do you think of the way Katie Holmes has worn this look? And have you ever had the patience to create a pair of jeans like this?
Shop Similar Denim at Shopbop.com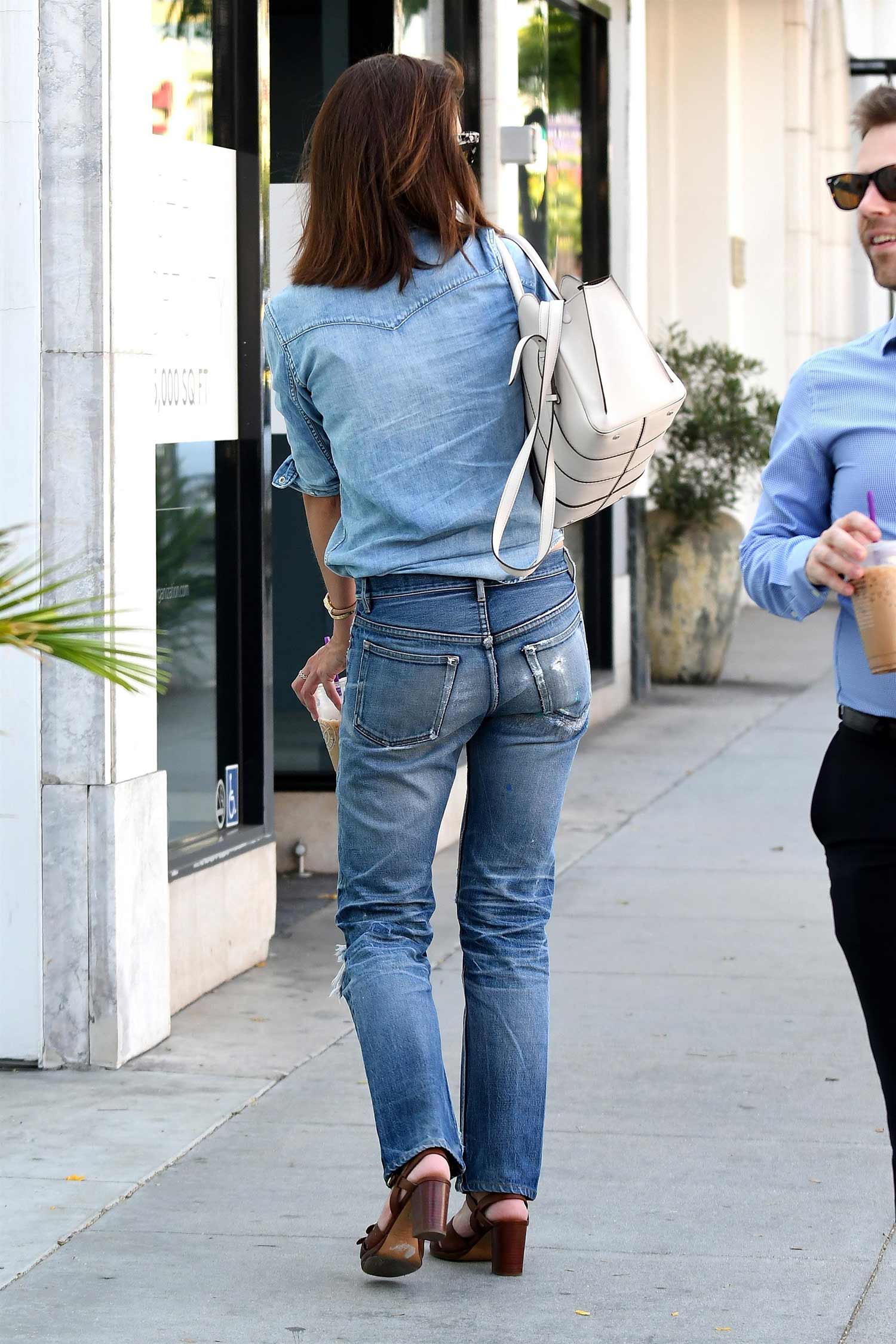 Image Credit: EVGA / Yellow Mamba / BACKGRID