VINTAGE DENIM: WHAT YOU NEED TO KNOW BEFORE BUYING
Are you sick of finding a pair of jeans that fit you perfectly, only to have them rip on you in no time if you didn't go for a high quality pair? Are you worried about the impact that modern denim mass production has on the environment and don't wish to contribute to it with your purchases? Or, are you finding some of the modern fits just totally don't work with your figure?
Either way, springing for a quality pair of vintage jeans is the solution to your problem. However, this is easier said than done, with prices skyrocketing and more sellers than ever trying to pass off their newly made goods as vintage pieces. With this in mind, to make your jean purchase worth the money, you'll have to be careful and know what to look for. Below, we've compiled three important things to consider when shopping for a denim investment piece that'll last.
CONSIDER YOUR STYLING OPTIONS
First of all, make sure you know exactly which style of jean you're looking for – and that it'll pair well with the rest of your wardrobe. It's easy to get influenced by the opinions of so-called "vintage experts" loudly proclaiming one specific model to be superior to all others. But if you'd normally never be caught dead in a pair of mom jeans, you aren't suddenly going to start wearing them on a regular basis just because the staff at your local vintage store coerces you into trying them and then showers you with compliments.
Buy to fit your style – not the other way around. Of course, there's no harm in experimenting. And if you're on the classic side of the style spectrum, a pair of Levi's 505s with a vintage bag, sunglasses or watch like those found at aretrotale.com rarely miss the mark. But then again, if you're a high glam girl, you'll probably be better off with another model. So find the silhouette you like and stick to it. Always keep your own personal style in mind when it comes to vintage jeans.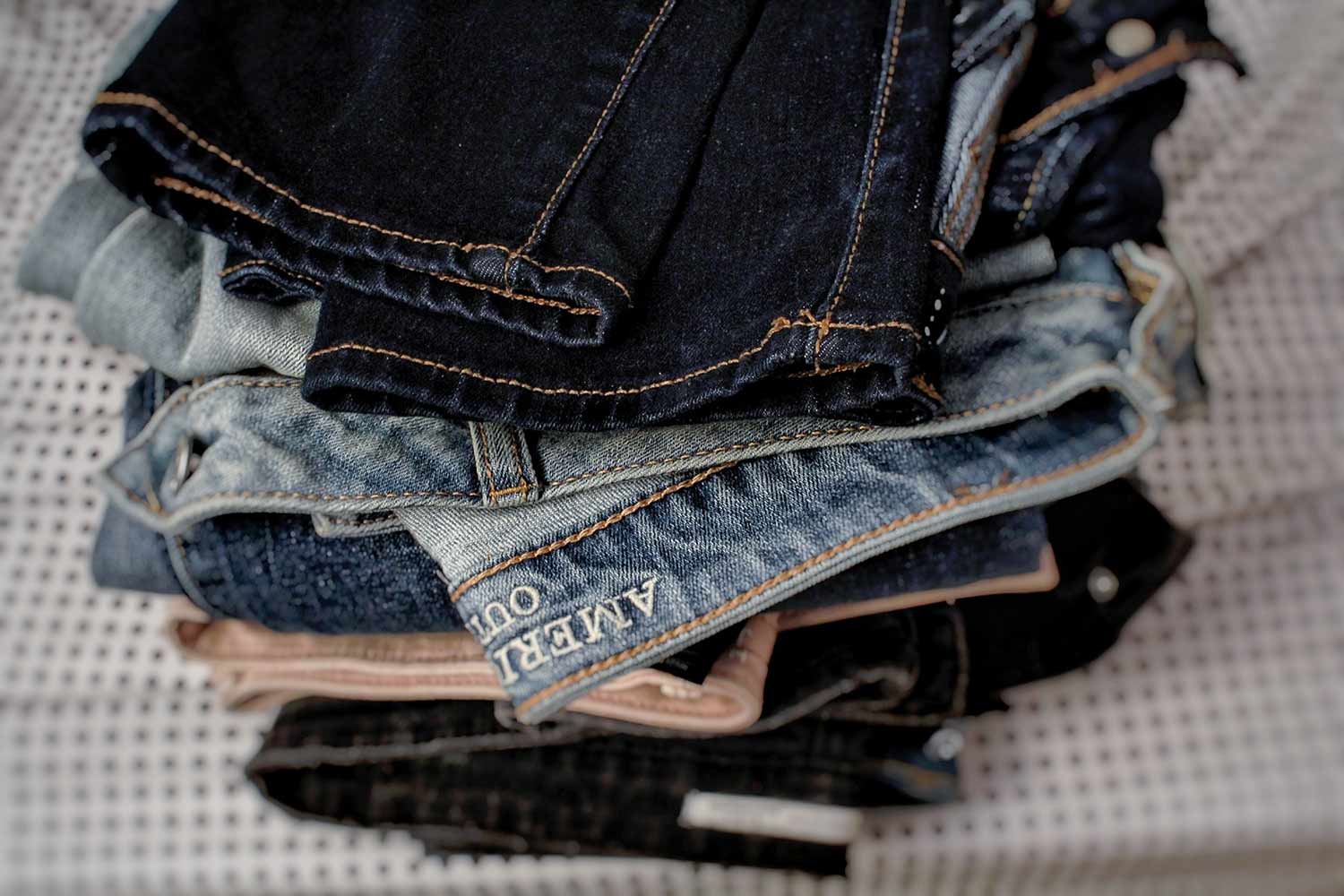 FOCUS ON THE FIT
Next, don't fall into the trap of only looking for jeans in your normal size. The reason for this is that when it comes to vintage jeans, you'll sometimes find that they can be up to four sizes smaller than modern jeans – which means that you'll not only have a hard time finding a pair that fits you, but you'll also be putting your confidence through the wringer in the process. Decades ago, companies didn't fall victim to vanity sizing, so in terms of sizing, I'm regularly a modern day 26, and I have vintage jeans in sizes 28, 29 and 30.
Instead, we'd recommend sticking to buying in-store, where you can take your time trying them on and focusing on how they fit you. You should also have in mind that vintage denim typically also has less give. While some people will gladly sacrifice some of their mobility for the sake of having their jeans be tight in all the right places, this is an absolute deal-breaker for others. So, if you want to have a wide range of movement in your jeans but still want that classic, stiff denim, we'd recommend sizing up even more for a looser fit.
And remember, if you still want your jeans to cinch at the waist and need them to not pool at your feet: Tailoring is an option. Lots of people get their vintage jeans tailored and there are even retailers and companies that will specifically tailor vintage jeans to your body, to ensure the right fit.
KNOW HOW TO TAKE CARE OF IT
Lastly, when making a key vintage purchase, it's of utmost importance that you learn how to take care of it. Sure, it's easier to just throw them into the wash with everything else. But if you want to preserve the integrity of your vintage denim so that they'll last in the long run, you'll have to take certain precautions.
When it comes to washing, try to do it as little as possible, preferably in cold water – and hang them out to dry afterwards. Alternatively, you might even want to take them for a dry cleaning when a deeper clean is necessary. Also consider finding a good tailor to help you with repairs and taking up any long seams to avoid wear and tear from dragging them on the ground. You want these jeans to last and be enjoyed!