The Best Vintage Style Jeans For 2019
I've been doing a lot of research lately and I've come to the conclusion that most of you denim lovers are looking for the next best vintage style jean. Even though we all love our denim, I feel like other clothing pieces are taking the limelight at the moment (body suits and vinyl leggings spring to mind) and jeans just become the base of an outfit instead of the focal point, so it's been a little bit quiet around here as of late.
I've noticed quite a drop in the searches for most of the brand's as well, which was quite surprising, but it's all in favour of vintage denim instead. Of course Levi's still ranks extremely highly, which is no surprise, and the amount of times MOUSSY and RE/DONE has been looked for has sky rocketed, so it proves everything, all you want is authentic looking blue denim and not much more.
I've found this a really hard thing to dip into, with upset, but not because I don't love authentic vintage washes, I genuinely do and am obsessed with the stories and amount of character they hold within the fibers, but because I don't get on well with 100% cotton (as you know), especially not when it's in a skinny fit as you're so restricted you can't move. All we're seeing now on the fashion bloggers is either a classic black skinny jean (I recommend these or these with confidence) or a vintage jean and that seems to be it, which I'm trying to get on board with in boyfriend fits myself.
So, with that in mind, I thought I would scout around and round up 16 of the best vintage style jeans for 2019! Some of these have been around for a good few months, and even a couple of years because they're perfect, so you can still snap them up and be relevant, and of course, if you want to go full on vintage with authenticy, you still need to check out RE/DONE Levi's as they take old Levi's jeans, deconstruct them and turn them into more current fits with the same old washes and each pair is unique (check them out here).
I think you can't go wrong with any of these 16 pairs of jeans – each of the washes are so different, the fits range from skinny to baggy, the rises are higher and lower, plus the distressing and whiskering is gorgeous. I've featured brands like GRLFRND, MOUSSY, Citizens of Humanity, AGOLDE, Levi's, RE/DONE and more, so you're in good hands! Just click the links below each image. Happy shopping!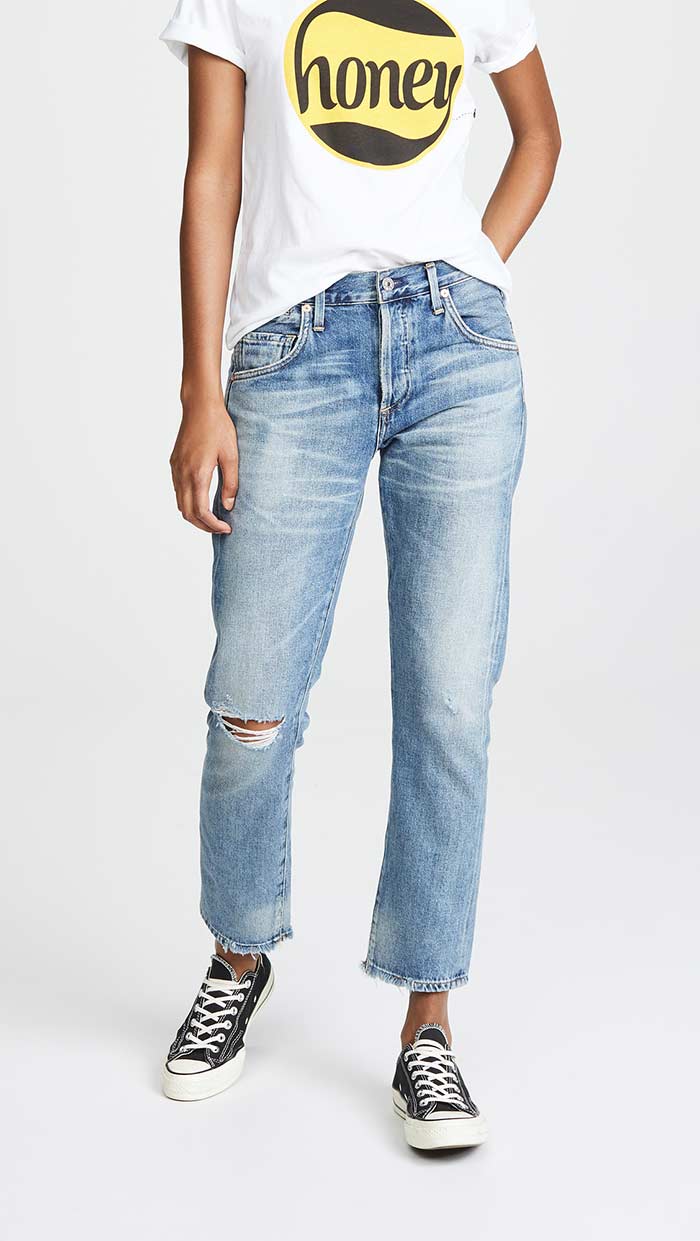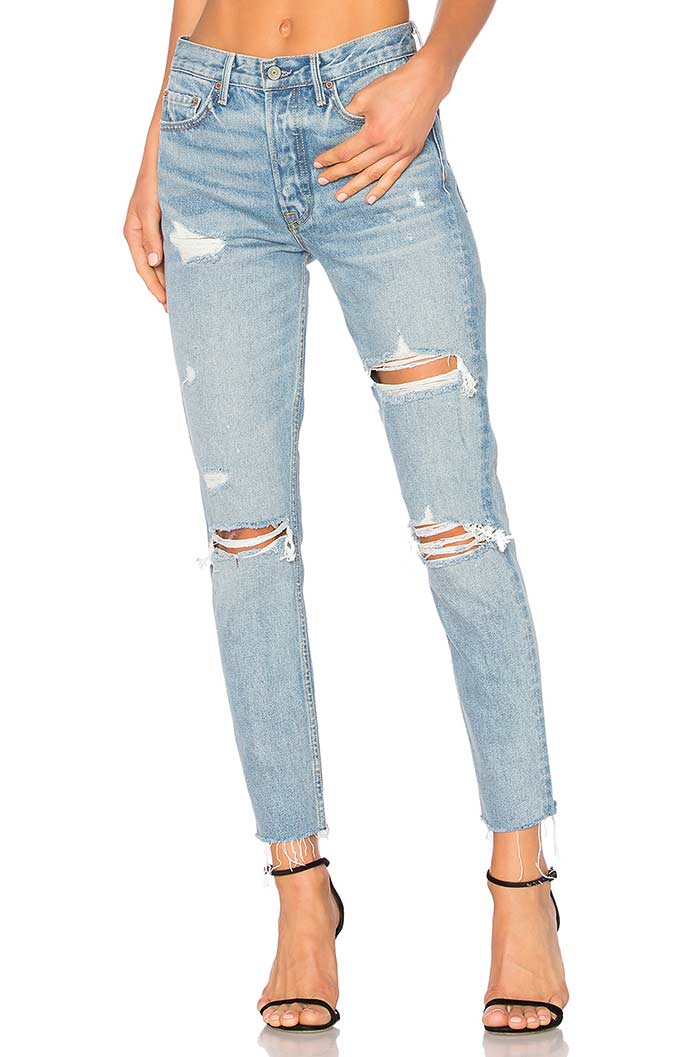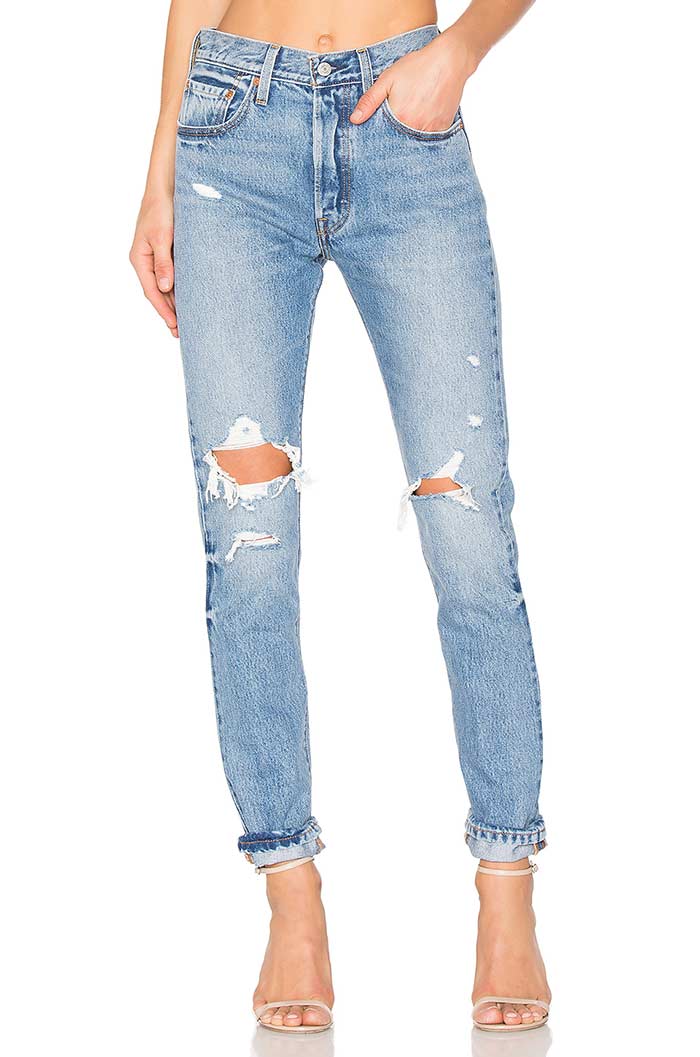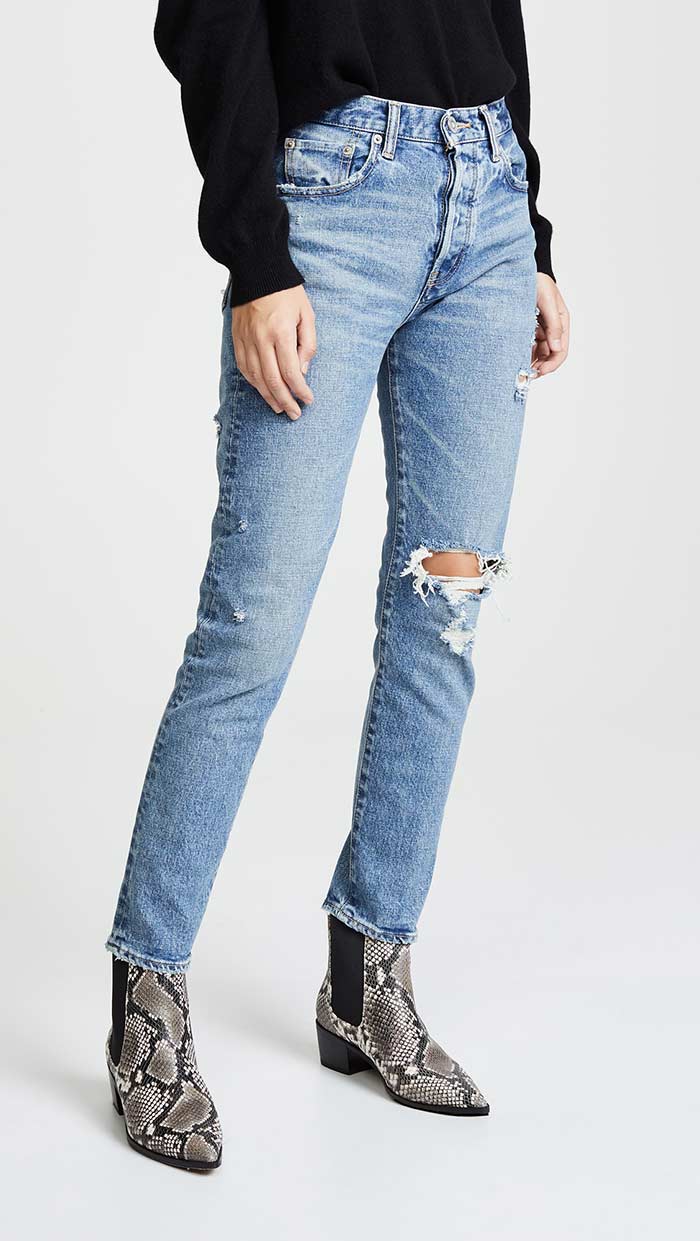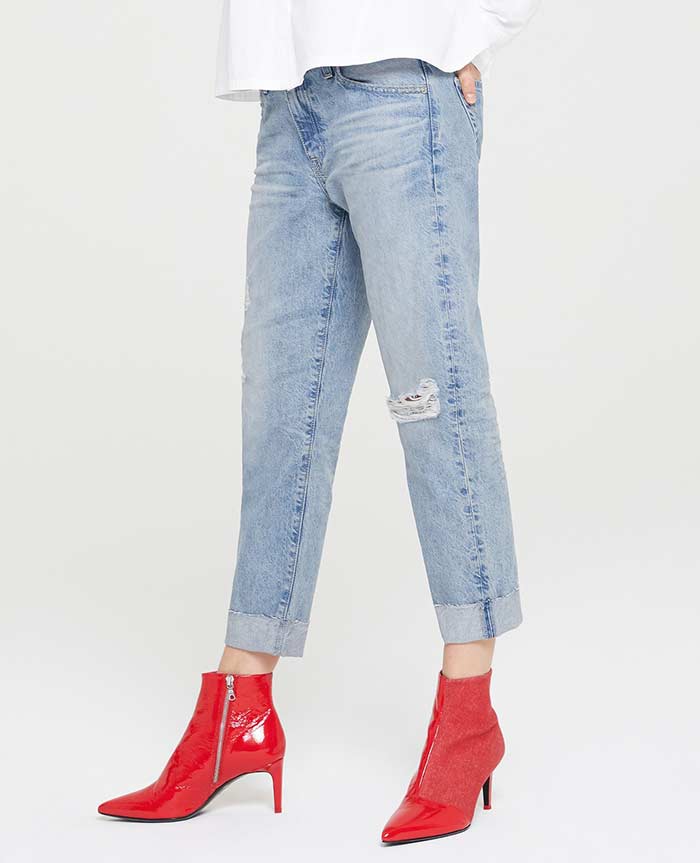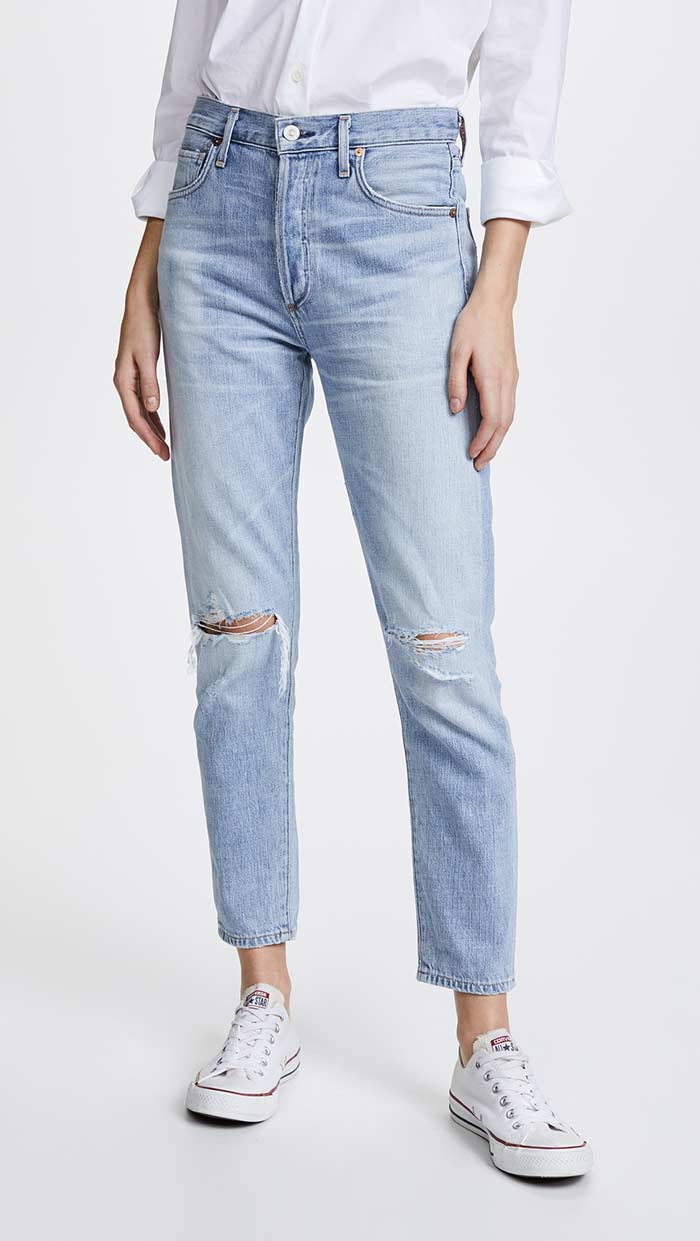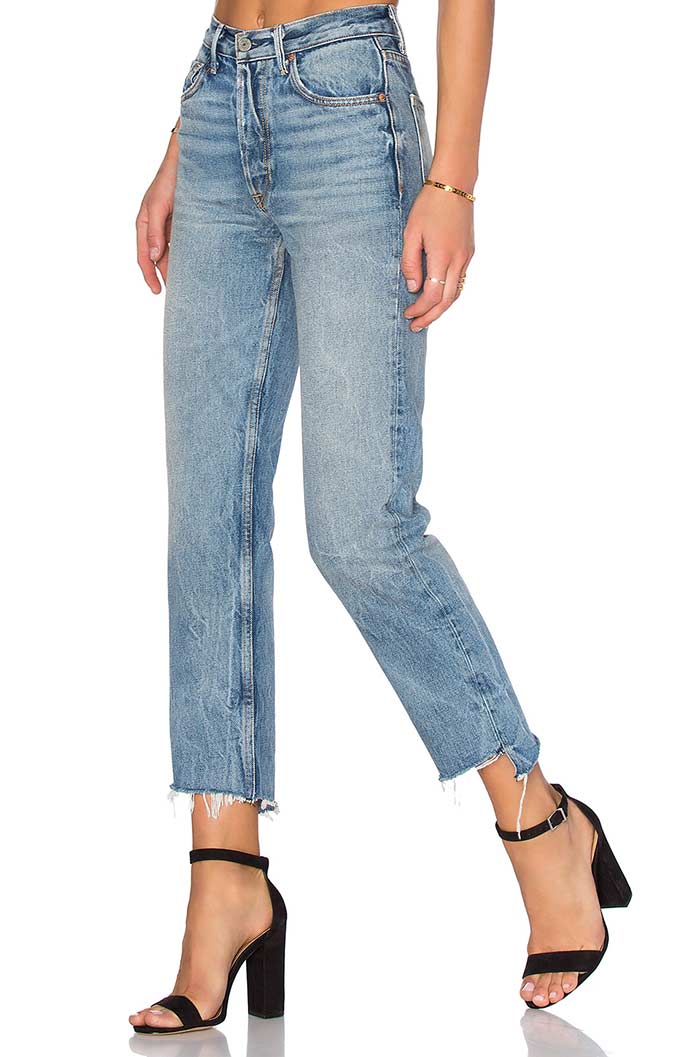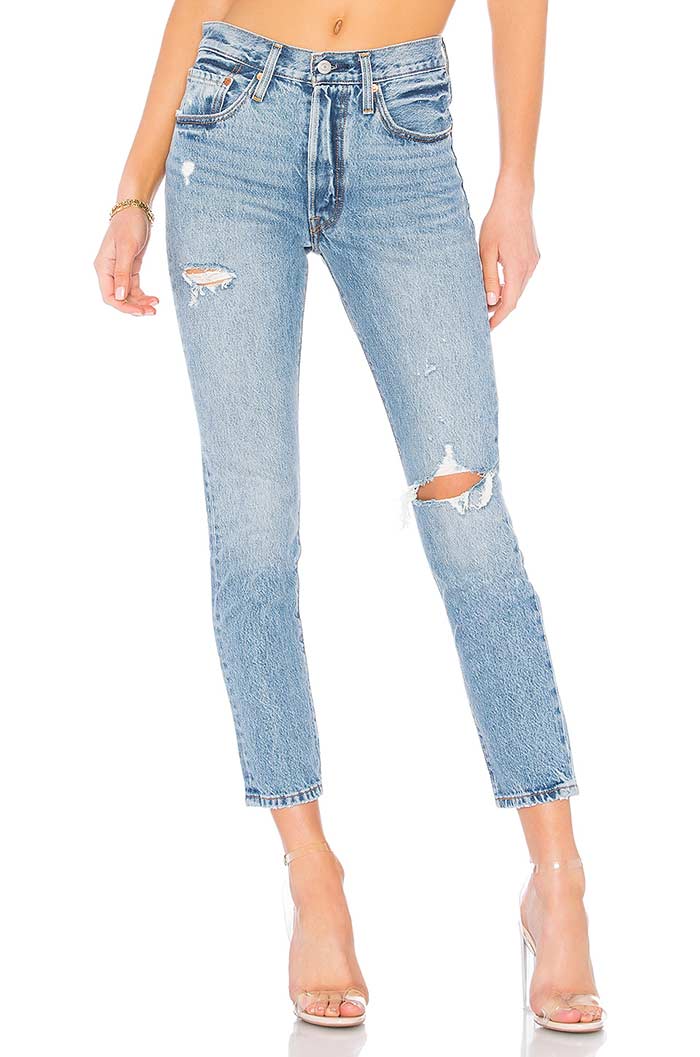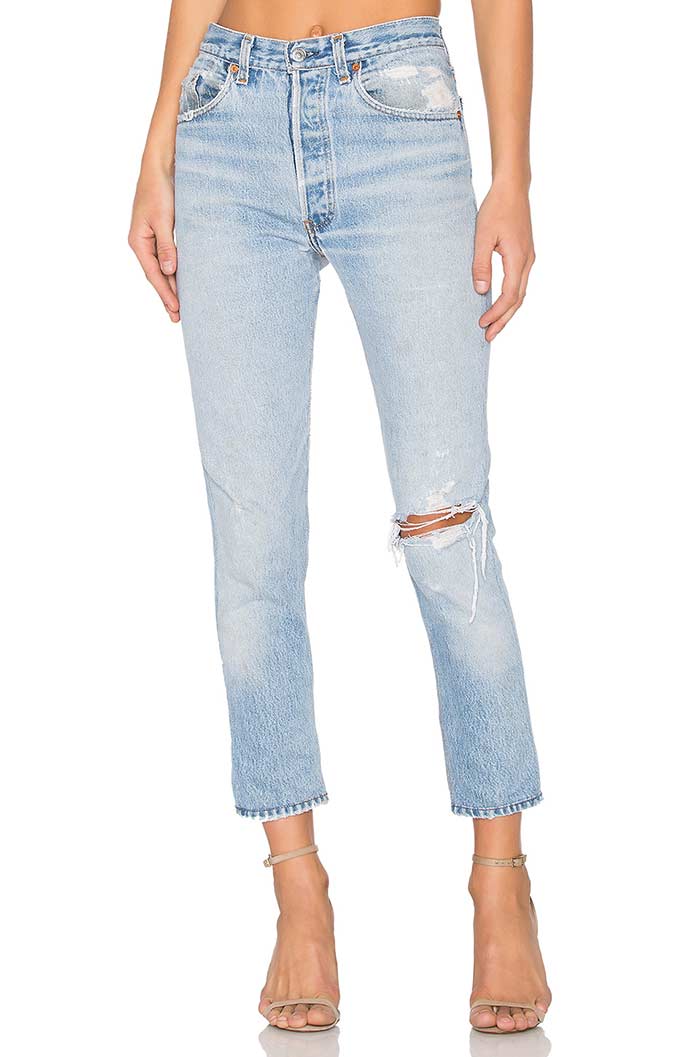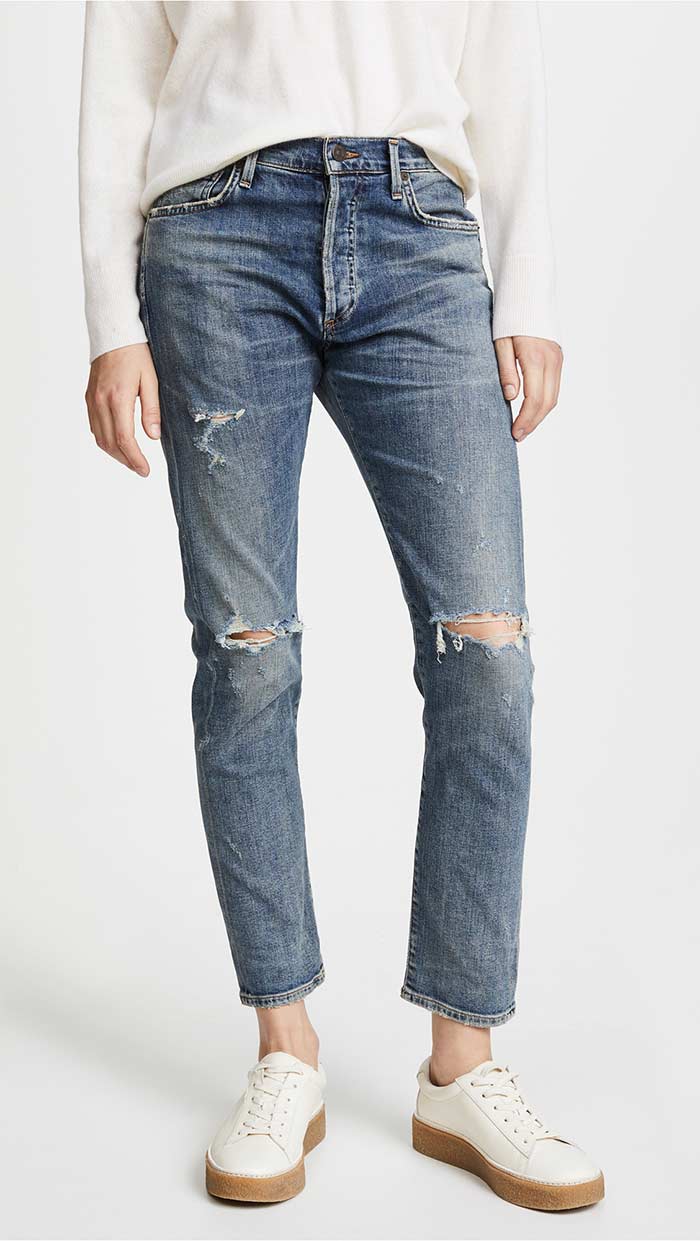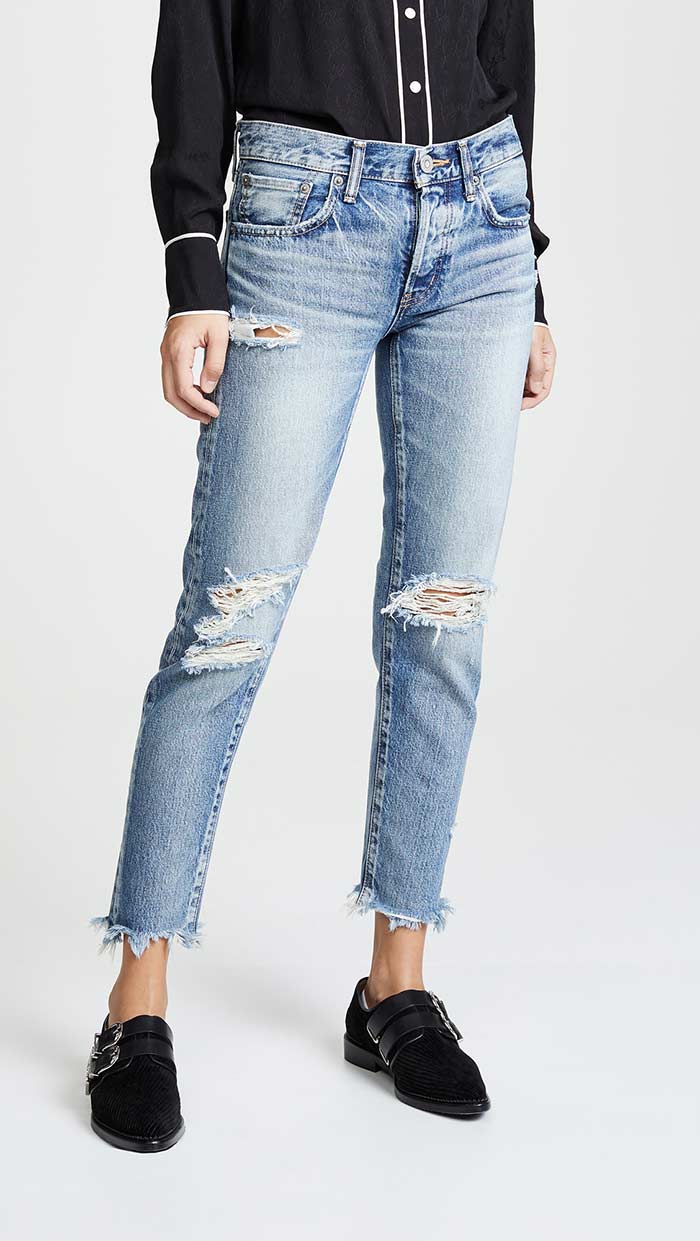 – Main image courtesy of Lorna Luxe.
*This post contains affiliate links to help keep this blog running.