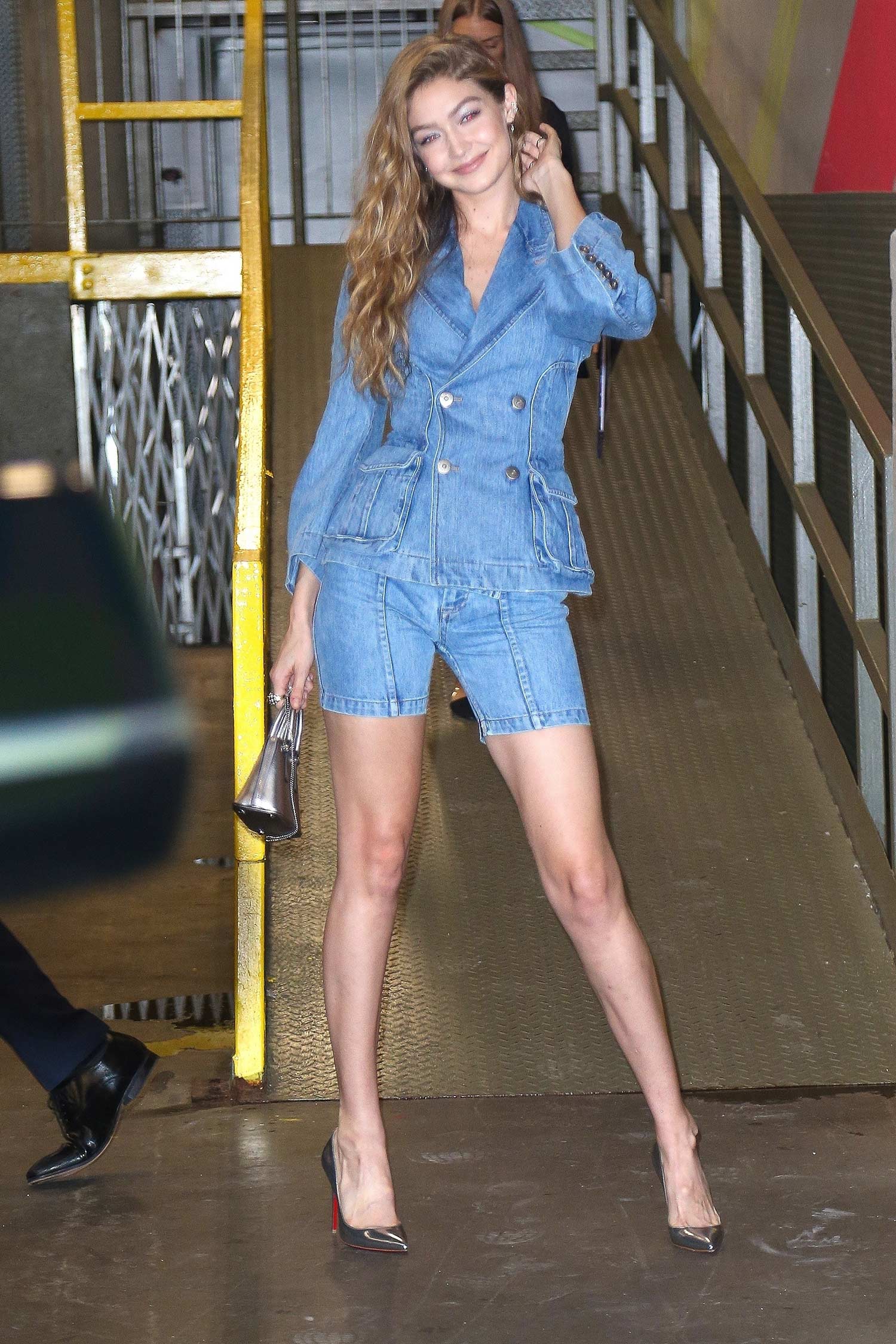 The wonderful Gigi Hadid posed for photos while heading to the Forces of Fashion conference held at Milk Studios in New York a little while ago. Usually we spot her trying to walk quickly past the photographers or hiding herself, but I love that she actually stopped and made a statement with her outfit, which means she felt confident in it. She's glowing here too, I love the positive energy coming from her as it's infectious and makes me smile!
For her outfit, Gigi wore a double denim ensemble which is very different to what we usually see. This was a denim double breasted blazer with denim shorts, both in matching washes, so it's almost like it's a denim short suit set. She styled it with some silver Christian Louboutin Pigalle in Silver and the cutest mini silver Prada bag to match.
What I love about this combination, even though I wouldn't wear it myself, is the proportions of it. A double breasted blazer with that much detailing from the utility front pockets, the 4 buttons, the bell style sleeves, and the seams, can be incredibly overwhelming which is why I think it's the perfect match with the denim shorts. The shorts are just the right, modest length to be classy and sophisticated too, so this really is a great combination together for a model with legs like Gigi.
Now I did some research and the denim blazer she's wearing is a £1000 Matthew Adams Dolan denim piece from the runway show, which will be available in April 2019 (click here to see it), but you can already pre-order. I saw the denim Bermuda shorts are from Matthew Adams Dolan too, even though the runway look was styled with a denim skirt, you can just about see the shorts paired with another jacket (click here) so I think Gigi did a wonderful job of pairing both pieces together as they look better than the catwalk ever did, in my opinion.
Since the denim jacket is available to pre-order, the denim shorts unfortunately aren't as I can't find them online, so it's worth checking out other brands if you want to create a similar look as Bermuda style denim shorts are still trending. What do you think of the price tag for this denim jacket anyway? I'm not overly familiar with the designer myself, but have always been a fan of Balmain denim blazers so I think I would choose Balmain over this one if I had the money, but I do think the way Gidi Hadid wore it is a huge improvement to the model on the catwalk. When it's fitted and slimline like this, it's much more flattering and shows off your shape better, so Gigi nailed it!
Shop Similar Denim at Shopbop.com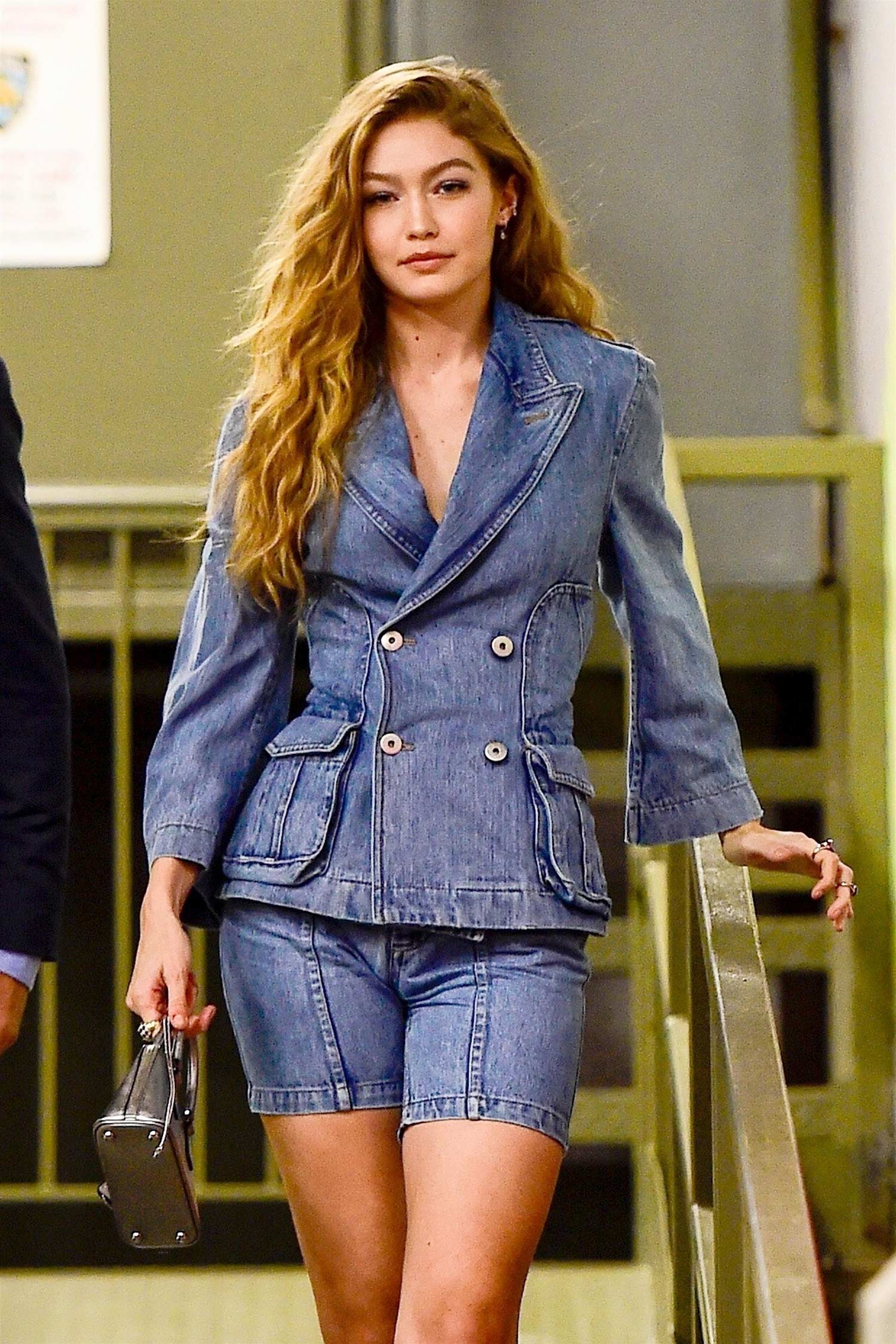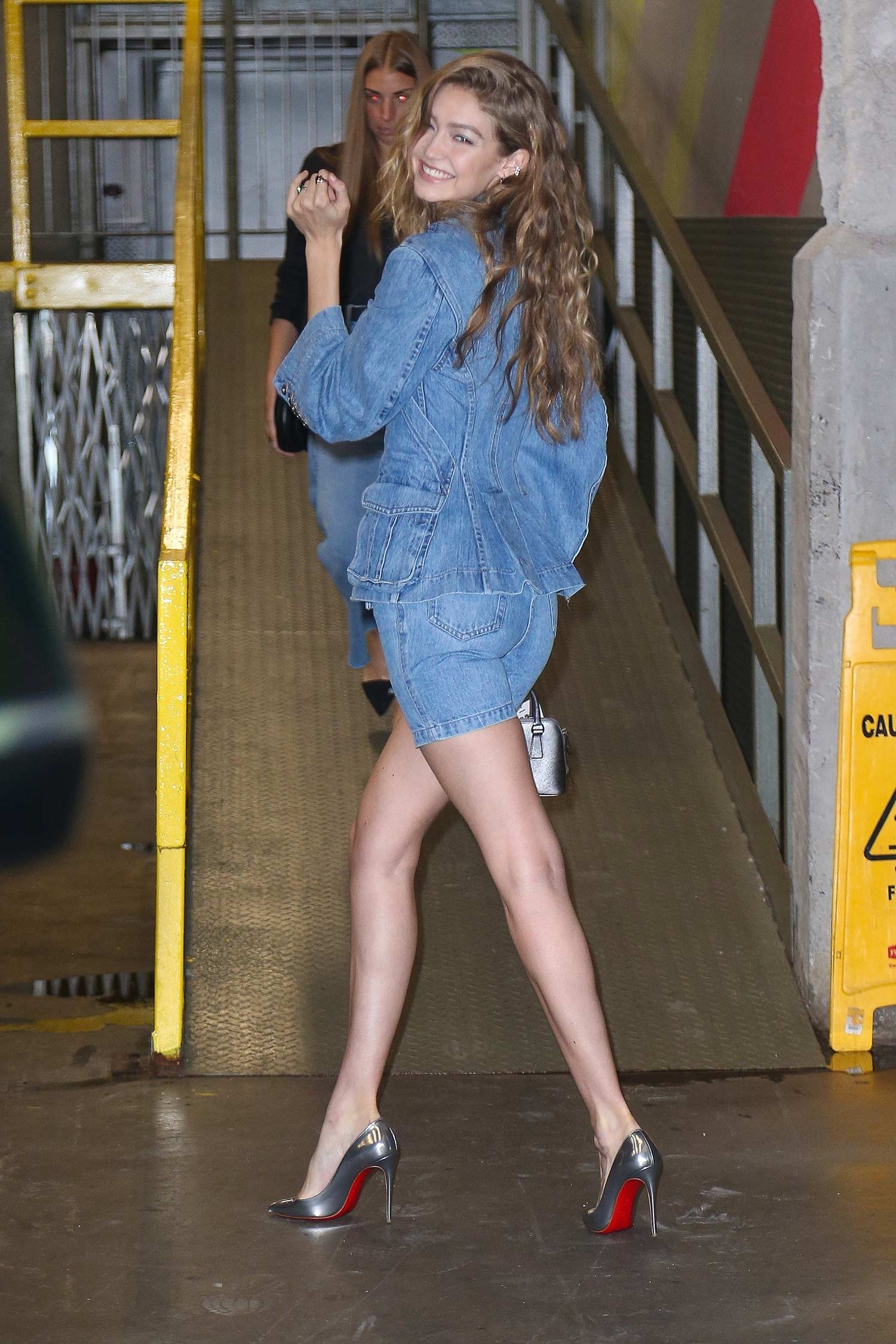 Image Credit: DARA / BACKGRID