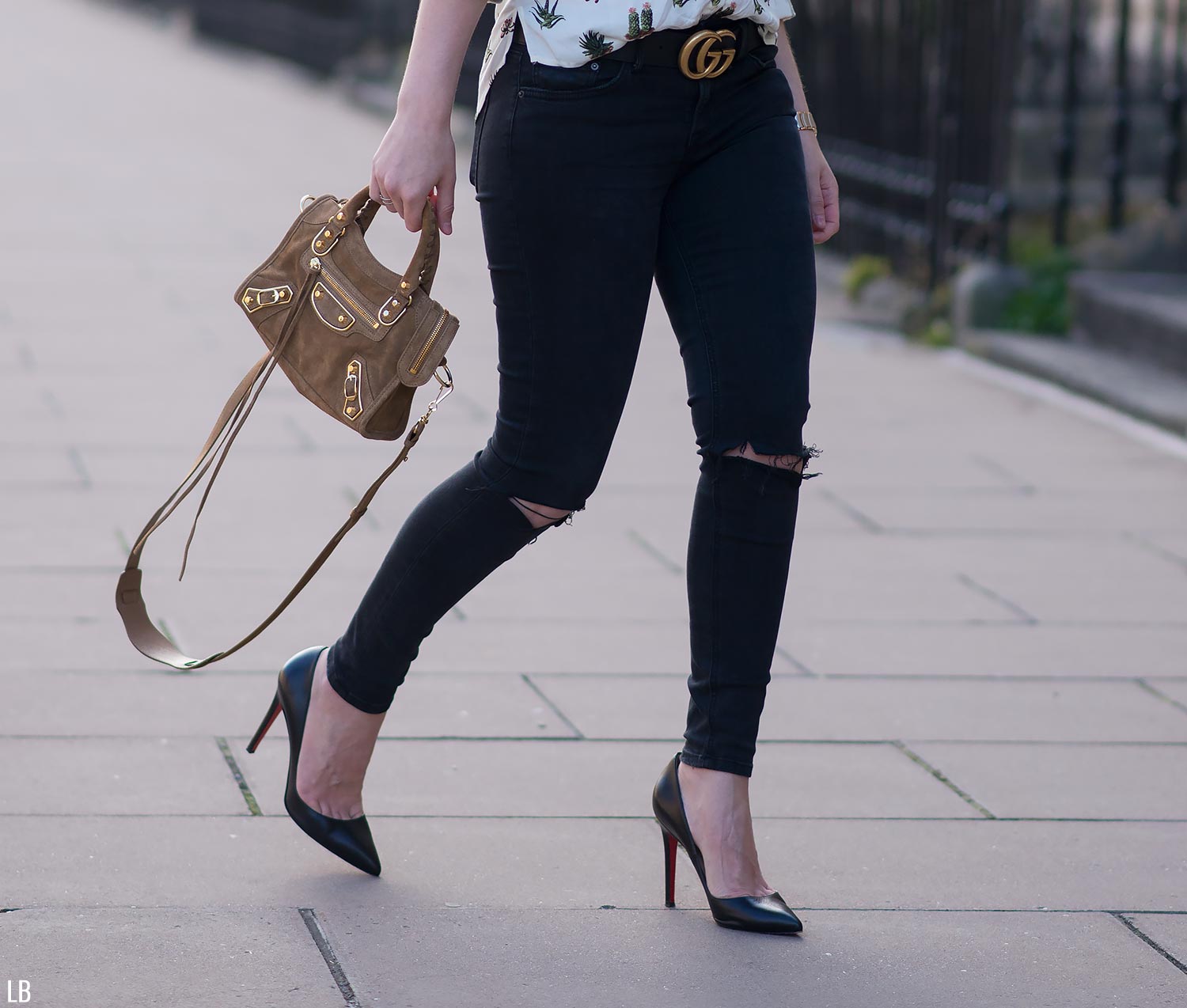 More of a Wednesday thought provoking post today as I'd love to hear readers thoughts and views on this subject. I've shared with you numerous times why I love denim and how I got into it (if you missed it, see here, here, and here), but I also mentioned how my thoughts towards jeans have changed quite significantly over the last year or so due to the craziness that the denim world has become, in efforts to stand out and be noticed. It almost feels like my best friend got a new group of friends and started acting completely different, catching me off guard.
In efforts to try and rekindle my romance with the blue jean (actually that's not true, I love blue denim, just not a fan of the crazy trends), I thought it might be nice for us to share stories on what makes us all love jeans so much and how we first got into them. Reignite that spark and enthusiasm so to speak! Plus, it's always good to learn more about you and everyone else since we are a community after all.
My original love for denim really did start when I was young. Apparently I used to love wearing dungarees and I remember having an indigo blue pair of jeans that were rigid when I was about 12, always styling them with a rainbow top, thinking I was completely cool. When I grew out of those, I actually turned them into a bag and customised it, which is when I learned just how much I loved denim and found it fascinating looking for the perfect fit and actually using the fabric to make things. It led to an obsession which went on to designer jeans and collecting them in general. You could say jeans were my hobby, which then turned into a career due to so much passion.
Gone are the days though where I would spend every waking hour scouring eBay and the internet high and low for the best deals, and gone are the days of waiting up until 6am to bid on an American auction for a pair of jeans I had been longing for for months. I would say I'm more mellow with it, even though I love denim. Back then, it used to fascinate me and I would get so excited for the latest washes and fits, there was something so innovative about it and having a brand obsession (started with Rock & Republic and then it was Diesel) as it just gave me a warm feeling inside. Now for me, the industry is over saturated with so many brands and jeans or crazy trends, it's all too much and in your face, and I feel like that's the reason so many people have turned to vintage as they want that nostalgia and originality of the simple blue jean.
What used to get me excited was things like different rivets, a fancy button, pocket details, pocket linings in a different colour, intricate and detailed washes… But that's all very much a thing of the past now and I've only got a few brands left in my love list that really do focus on at least one of those things and that's AG Jeans and Citizens of Humanity – they're my go to. I quite like classic AGOLDE jeans as they're more affordable and have great details like Citizens (they're a sister brand), so I love these brands for the washes they create – they really know how to make them authentic. But then I like GRLFRND (love some of their styles) and FRAME for the fit, as well as MOTHER, but they lack in quality for the washes in comparison and MOTHER has been quite difficult to work with. There's no one brand now that has it all.
So, that's what used to really get me going with denim and why I fell in love with it, what about you? What's your story? Let me know in the comments below! And also, let me know of any brands you love at the moment which really get you excited for denim right now! Lorna xx.