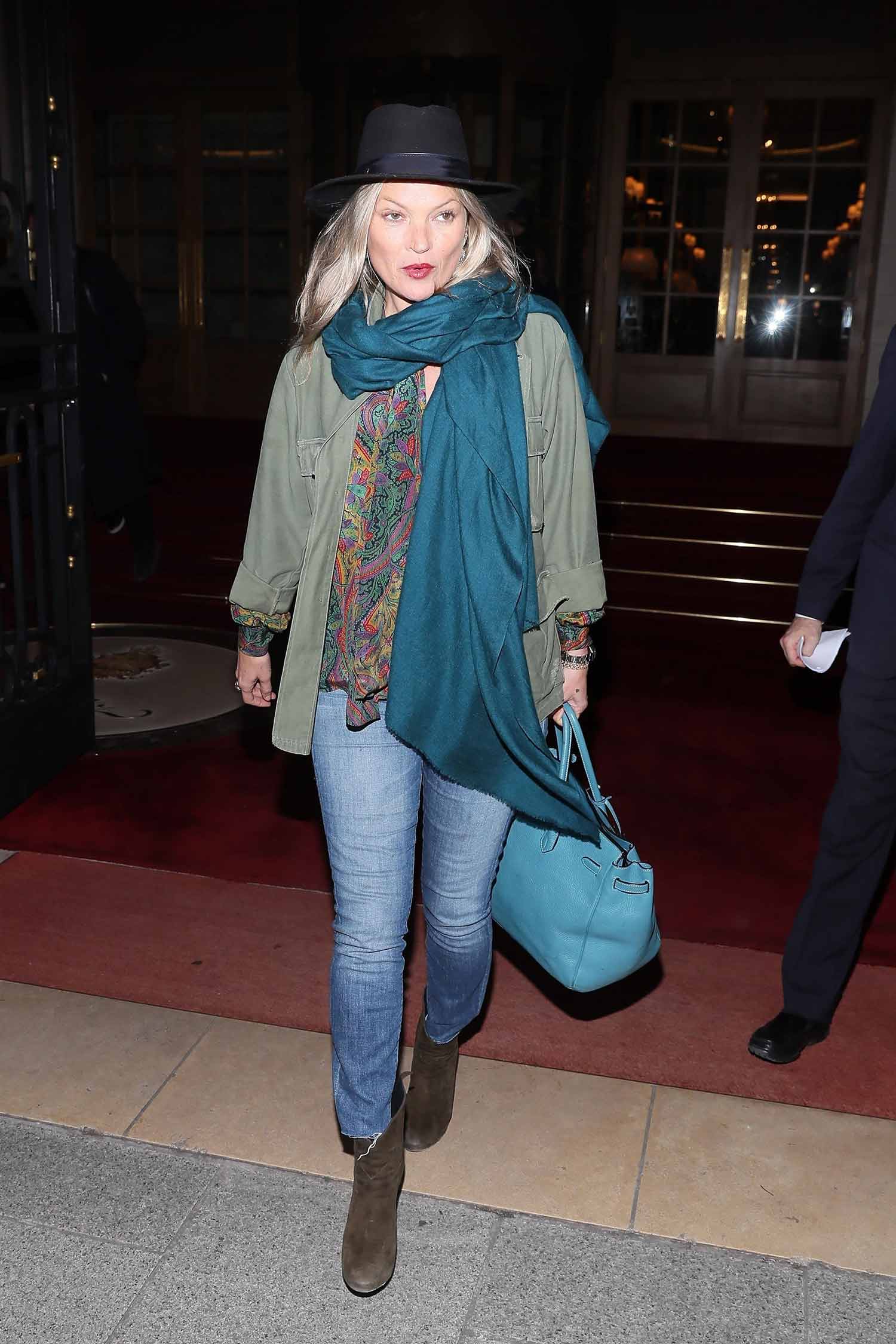 British supermodel Kate Moss was spotted arriving at the Ritz Hotel during Paris Menswear Fashion Week with her boyfriend Nikolai von Bismarck in Paris, France. Apparently she recently celebrated her 44th birthday – oh how time flies!
Kate wore MOTHER's High Waisted Looker Ankle Fray Jeans in Jumping Off Swings which she styled with a paisley printed top, a khaki jacket, some ankle boots, and a scarf and hat. I love the boho vibe of this outfit and I think it suits her personality perfectly.
Speaking of Fashion Week though, can you believe it starts again in 2 days? Are all of you ready for the events and shows? I know that means there's going to be some great denim street style photos for you soon! I wonder what trends and brands we will be seeing the most? Usually it's the vintage Levi's options, but I do wonder if the more classic styles from MOTHER might crop up! Anyway, what do you think of Kate's outfit?
Shop MOTHER Jeans at Shopbop.com
Image Credit: Best Image / BACKGRID