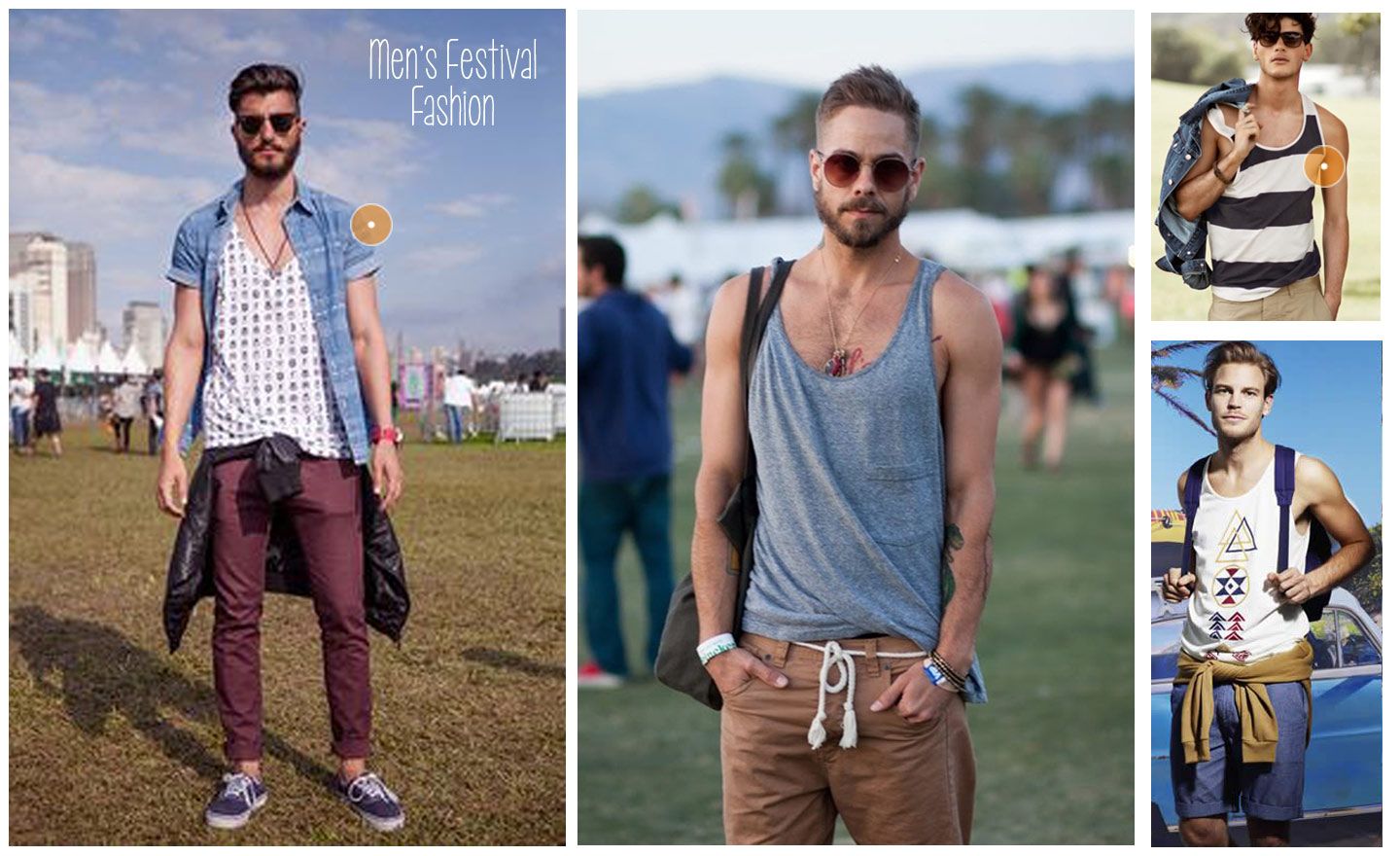 Coachella has come and gone, but Glastonbury music festival is right around the corner! With its dates confirmed for the end of June, everyone is gearing up to have an amazing time at Britain's biggest music festival of the year. One thing that is on everyone's minds though is what should I wear? In years past the staple footwear choice was a pair of Hunter wellies for both men and women, but if the past couple of years are anything to go by, the weather might just be ok! I've put together an outfit collage below with two outfits for men in it, featuring denim and classic pieces that you can wearing during Glastonbury to look stylish and on trend during your amazing week of indulgence.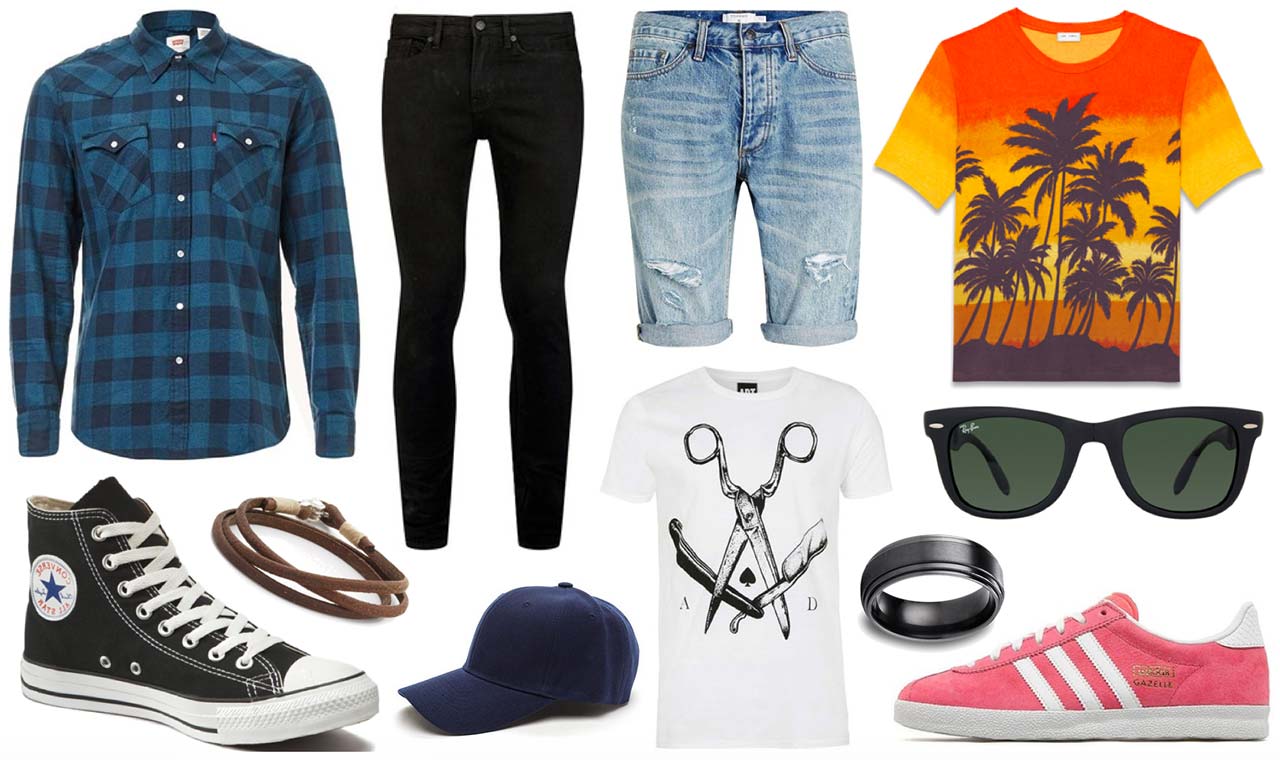 I've gone for two styles here, more of a rock/emo vibe on the left and a fun, bright outfit on the right. If you love the left one, a pair of spray on black skinny jeans with a graphic black and white t-shirt makes a great base, finished with some Converse hi-tops. These will be great as generally people don't worry about getting them muddy, but of course you can trade them in for wellies if you need to! To add some colour to the look, I chose a plaid shirt to wear open, some cord bracelets and a navy cap to keep the sun out of your eyes. A combination like this is fantastic for those grey, dismal days too as it wont look out of place.
Now for the ensemble on the right, for those of you who love to have fun with your looks and enjoy quirkiness, I've gone with some cut off denim shorts as I'm sure it will be hot, to pair with this cool Hawaiian inspired t-shirt. I added even more colour with some coral sneakers and of course chose a ring and some classic sunglasses to finish it off. A look of this magnitude will be perfect for those roasting hot days when the sun is blazing and you're feeling very Coachella inspired, but of course, you can trade in your shoes for something more suitable if you need to. Just don't sacrifice your style too much.
Either of these outfits will be perfect for any guy who's going to Glastonbury 2016 and needs some fashion inspiration. You can find a perfect pair of jeans online at Kings & Dukes and you can select some great other pieces at Topman and East Dane, so there's no excuse not to look on top form when you're heading into the hottest music scene of the Summer! What do you plan on wearing? I'd love to know what's on your radar!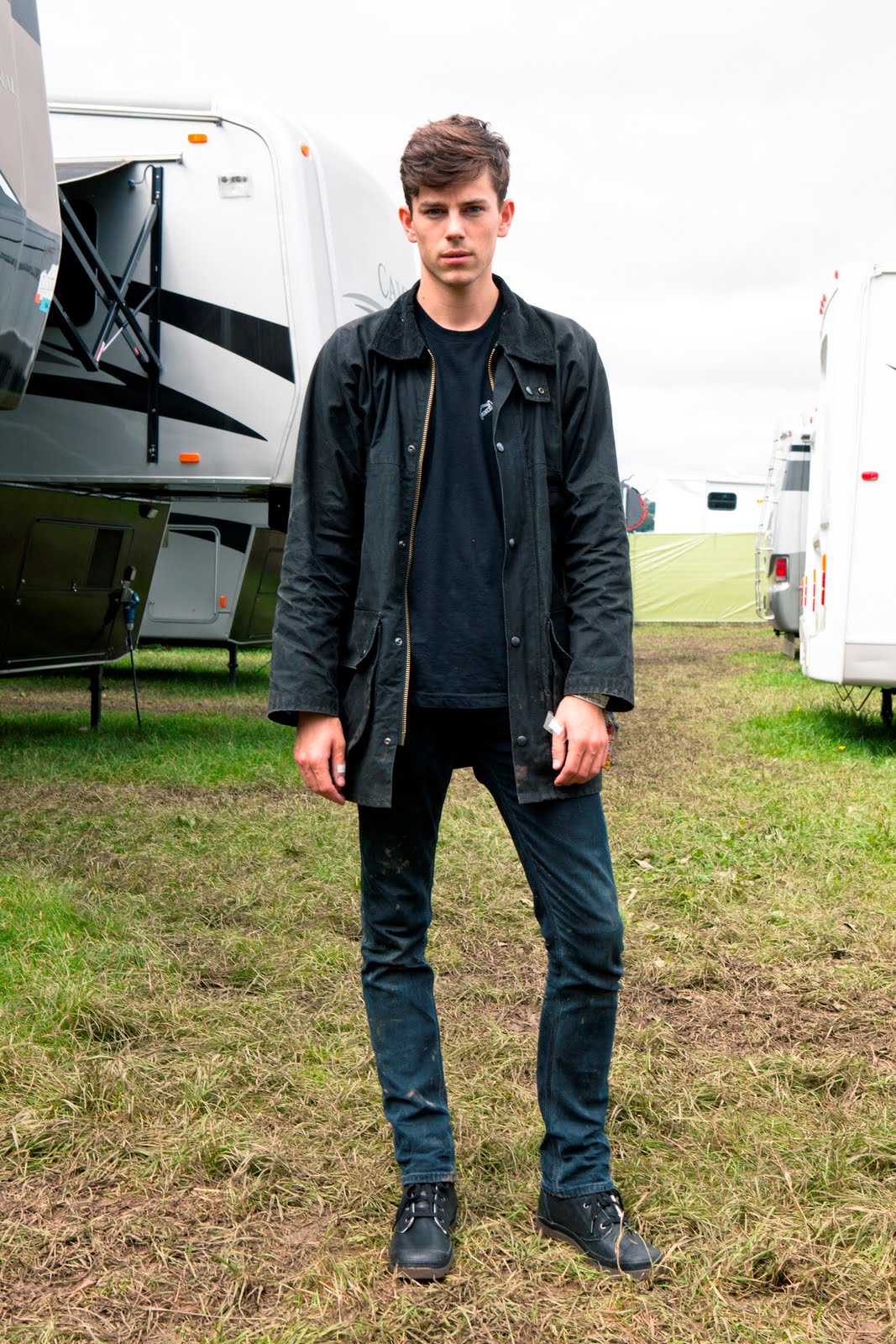 First and third images courtesy of Fact Per Fiction and Attitude Style.