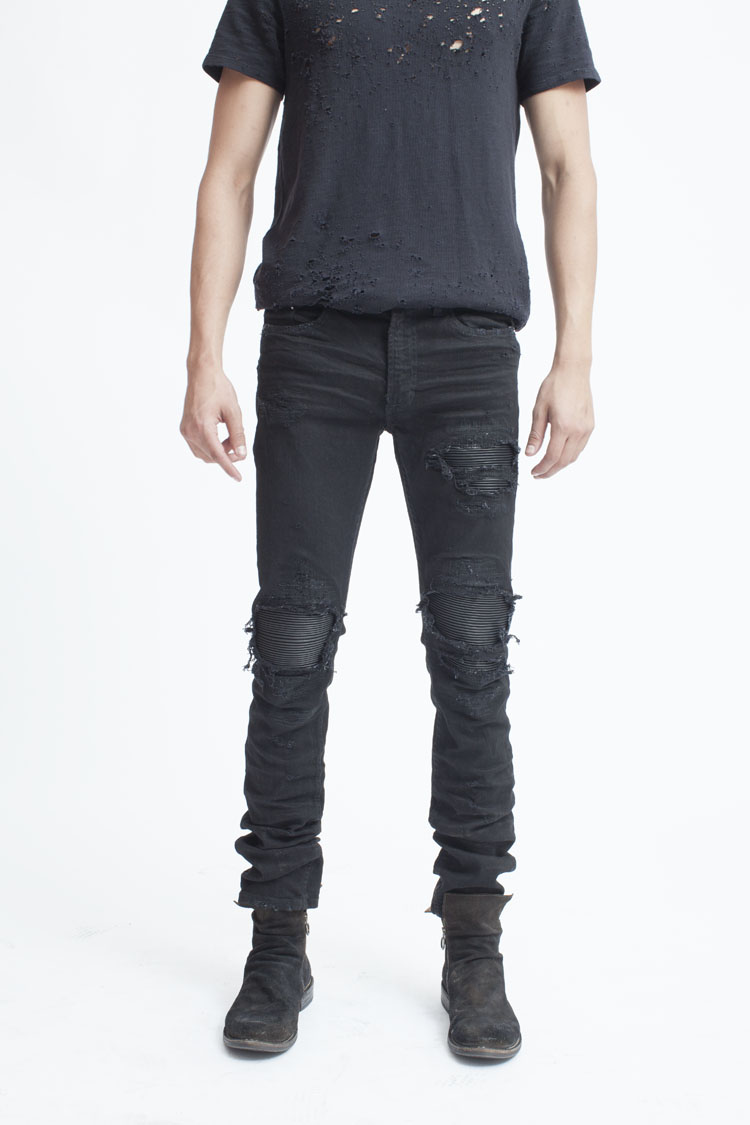 AMIRI MX1 Biker Jeans in Black
A pair of jeans with the combinations of bold details that are well done in a subtle way is hard to come by, let alone in the men's market. These AMIRI jeans show that it is possible to do so, and make it appealing. With leather inserts under distressing and repaired detailing, these jeans mostly prosper due to their monochromatic sense. By keeping everything on these jeans mostly in the same shade, it makes them work without taking the life away from the jeans themselves. They stand out without feeling overdone.
Featuring a lightly waxed denim from Italy, hand pleated Japanese plonge patches and distressed rips and abrasions all done by hand, these Slim Tapered Waxed Destroyed Mx1 Jeans are definitely going to make a statement. These jeans have already been worn by Tyga, twice, and I could definitely see them appearing more as the weeks go by. These are a great way to add some edge to otherwise plain black jeans and really bring a new look to your outfit. Buy these jeans online at the AMIRI website for $960.