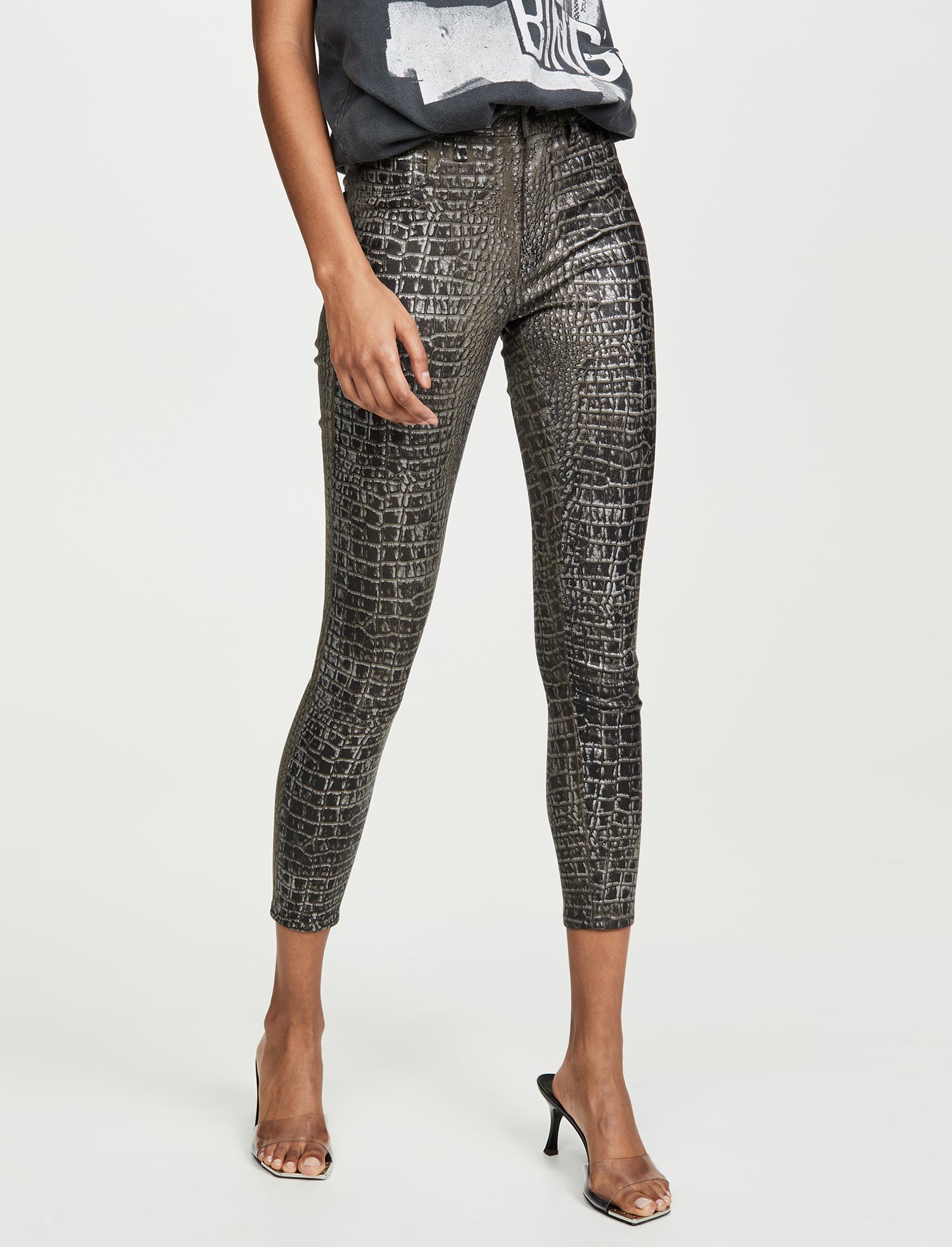 It's been a little while since I did a round up of some of the new and trending denim, so I thought I would share 15 pairs of new women's jeans that are hot right now! We have a mixture of some straight, slouchier fits which are more in line with mom/dad jeans, as those are still very much a sought after cut.
We also have some skinny fits, some distressed, some plain, some with tuxedo stripes (J Brand are the white), some with a cropped raw hem, and one pair (which is my favourite), the L'AGENCE Margot with the crocodile skin print on them, which you can see above. How cool are they? I know you could argue that they're more of a festive pair, or suited to wintertime, but I had to include them!
The colour of the denim here is a mix between blue, white and grey! I didn't go for anything black as it's not the most summery colour out there. I genuinely think any of these pairs of jeans here would make a great new addition to your wardrobe, whether you like them bolder or more subtle! Just give a little time for the jeans options to load below, and then you can click them to purchase. Happy shopping!