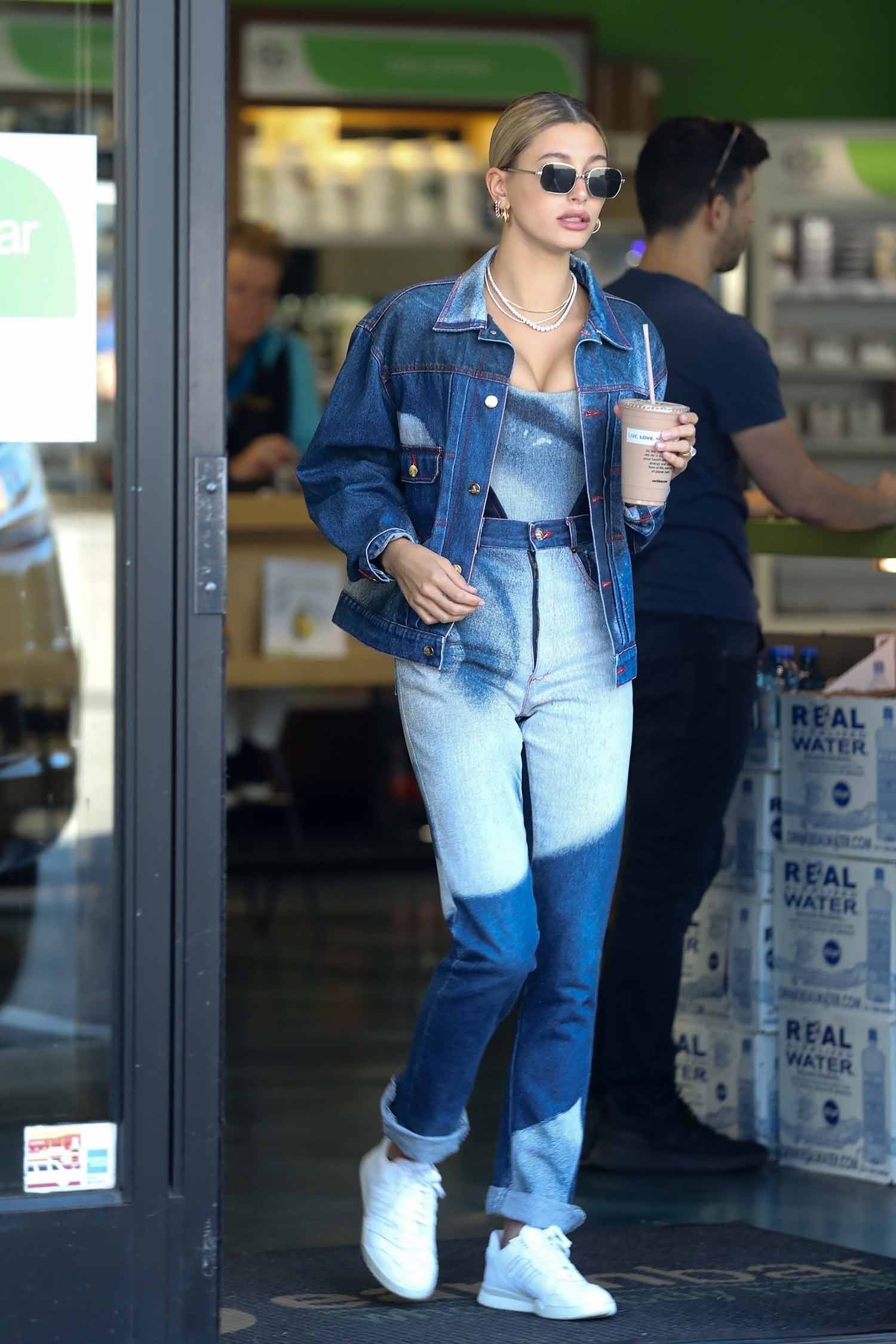 Hailey Baldwin Bieber and her husband, Justin Bieber, made a stop for a healthy snack at Earthbar in West Hollywood, California a little while ago. I have always thought that she had such an eccentric style, but one that she manages to pull off with such little effort and still look cool.
For her outfit, Hailey wore an interesting outfit, pairing together some tie-dye acid washed jeans, a matching denim top, and a matching jacket, all with the same print, finished off with some Adidas sneakers. Now her ensemble isn't available to buy retail as such, it's a vintage Vivienne Westwood triple set from 1992, complete with the Marlene Dietrich "always on camera" print. The price of this triple denim piece from Vivienne Westwood comes up with a second hand value of around $10,000 (see it here), so it will set you back a fair bit if you wish to get Hailey's look!
Even though Hailey does manage to make this outfit work, and the outfit is considered a sought after piece, I can't say that I like it very much to be honest. The print doesn't work for me, and I'm not a fan of that much denim all at once (I know! Who thought there was such a thing as too much denim?) but it definitely suits her look. What do you think of it?
Shop Similar Denim at Shopbop.com
Image Credit: Max Lopes-spot-Steanov / BACKGRID