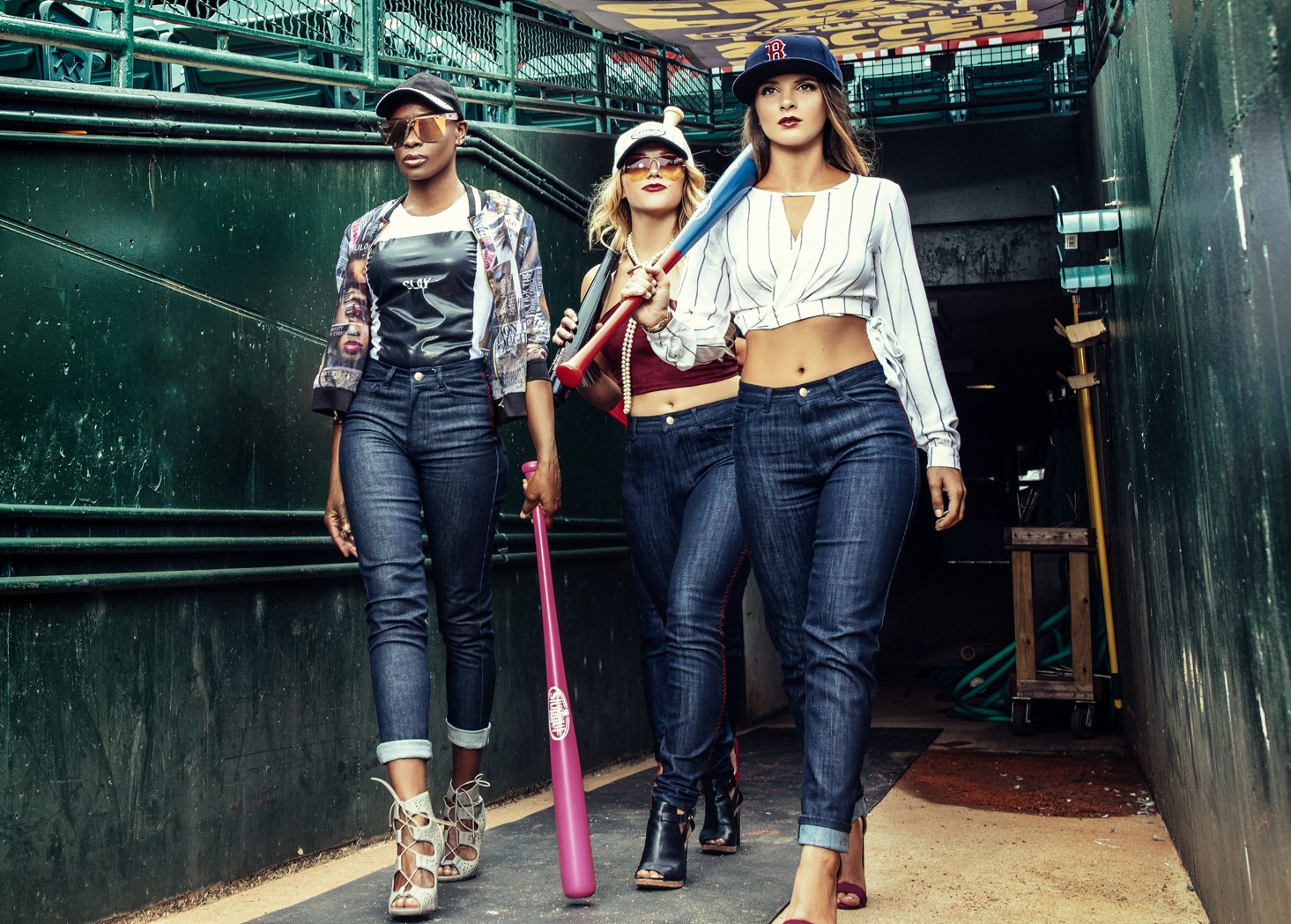 Have you ever thought about custom jeans? We receive so many questions on a daily basis here at The Jeans Blog, regarding the fit of jeans and them not working out right, meaning that quite a few buyers struggle with the fit and quality of blue jeans bought from retail stores because of standard size specifications that often do not fit properly. It can be very frustrating to you, as the consumer, to have to pay for a pair of jeans that just don't fit; they may fit in one area but are too big, too long, or too short in other areas.
So, often jeans are considered too expensive because they don't fit well and you then have to pay extra to have them altered and/or the consumer goes cheap on the price and gets a poorly made pair of jeans and just replaces them when they wear and tear. As I've been into denim for over a decade, I know how important fit is, and trying to get it perfect can always be tough as the fit models usually have a specific shape, so when I find a pair of jeans that fits, I end up buying loads! We caught up with Lisa Hillerich, the owner of RoxyNell Custom Jeans to find out more.
If you are struggling, custom Jeans are worth the investment for 3 main reasons:
The jeans are authentic to the buyer's body and style. From choosing the style of jeans they want, finding the perfect denim, to picking out certain finishes. Their custom jeans are one of a kind made for their specific style.
Since custom jeans are made based off specific measurements of their body, they will have a much better fit.
Spending a little more money for a better denim is worth the cost because they will not lose their shape and will wear better, which leads to spending less money over time.
Custom Jean designers make jeans that look and fit great by combining a few simple elements. First, the denim is hand selected to ensure a good quality and feel. A custom maker is proud of their product and wants to offer their customers the best in denim for better wear and tear.
Second, there are a few key measurements that make a good fit; the waist, the rise, hips and inseam. With these measurements, they can have a much better fitting pair of jeans. But the ultimate in the perfect fit, is a full custom experience, which usually includes at least a 10-point measuring process and personal consultation. This is truly a jean built authentic to the buyer's style and fit.
Third and most important are the skilled makers and sewers that insure the highest quality in the final product. Blue Jeans need to feel comfortable but be substantial and sewn well so the wearer feels confident in wearing them.
A buyer is able to pick the denim that feels best to them and is right for what they are looking to add to their wardrobe, then they are able to select the best style and cut for their specific body type and then have the jean appointed with things like the colour thread and the colour denim. This gives the consumer the feeling they have a real part in the design process of this important piece of their wardrobe and that they are getting exactly what they want.
The bottom line is that custom jeans save money because they are the best fit for the wearer and don't have to be replaced repeatedly because of poor fit and construction. And ultimately the buyer gets the exact pair of jeans they want for their wardrobe. Is it something you have ever considered?