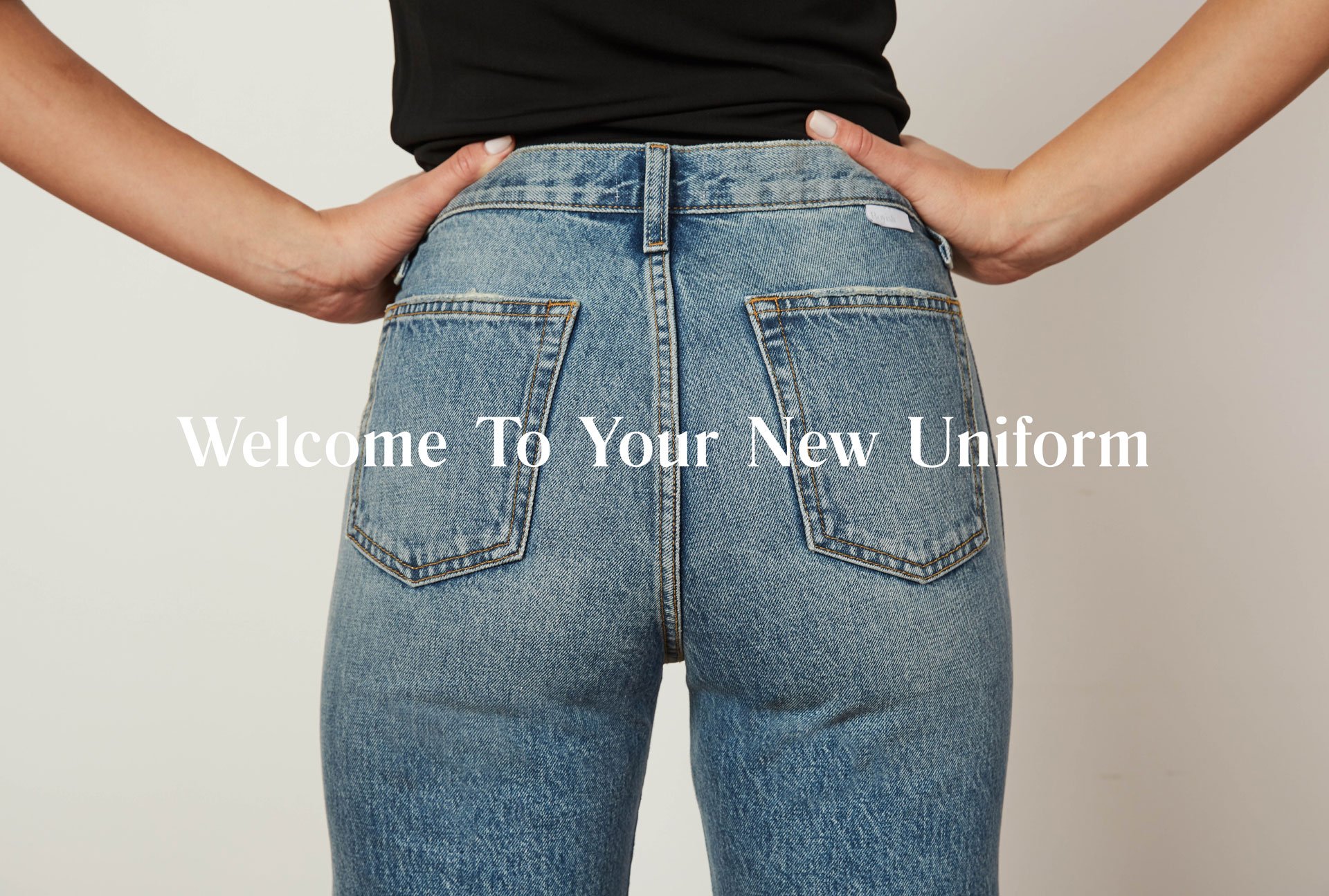 BOYISH JEANS
If you regularly frequent Shopbop looking for new denim, you will have noticed they just started stocking the newer brand, BOYISH. Boyish was launched last year in 2018 and has recently started to get popular. I was really intrigued when I started seeing the cool washes and vintage style jeans they had to offer for their Spring 2019 collection, then when I found out about their ethics and the heritage of the brand, I knew I wanted to share them with you.
Boyish is a women's denim line that focuses heavily on quality, fit, and authentic washes, as you can see from the photos. Boyish Jeans are designed to remind you of your favourite pair of jeans, but they have the modern details and laid-back California aesthetic feel in a refreshingly new way. Also, the price point of these jeans is much cheaper than the usual denim we share with you, averaging around $140, which is a huge bonus!
The best thing about this brand though is the fact that they are committed to using ethical and sustainable practices in the development and manufacturing of all of their products. Boyish jeans are produced with sustainable fabrics and washes through an environmentally-friendly and cruelty-free process – meaning the only impact they will leave on the planet is good jeans. Jeans are actually quite damaging to the Earth since they use up to 1,800 gallons of water to make one pair! I didn't know it was that much! Boyish jeans use 1/3 the amount of water of regular denim and they recycle all the water so no water is polluted in the process. How amazing is that? I wanted to find out more about this, so I checked their sustainability promise on their website and it says:
Our yarn, fabric and manufacturing facility are all within thirty miles of each other which makes our carbon emissions less and our process way more efficient.
We recycle all of our cutting waste. Some of this gets recycled back into our new fabrics and some gets recycled back into industrial use.
We use fabrics that do not require extra amounts of dips (the amount of times the yarn gets dyed in the indigo). This means less energy and water are used. Fewer dips also mean that in the laundry process of making our garments vintage looking, that we don't have to wash down as much, which results in using less water and energy.
The best material for its low energy and water usage (no water needed).
We source many fabrics from dead stock to reuse as much as we can . Currently about 20% of our products are made from deadstock/vintage fabrics. Re-manufactured clothing can save 10,000 pounds of CO2 emissions a year.
Hangtags are made with recycled paper.
Our buttons and rivets and other retail hardware are made from recycled metal.
Our main label, back waistband tab, size tab, and care labels are all made from recycled plastic bottles.
Our polybags are 100% compostable and will decompose in landfills within one year versus traditional bags that will not decompose for 20 to 200 years at worst, and more…
Now I don't know about you, but I always love it when a brand comes along that's being sustainable and fashionable at the same time. It's even better when it's picked up by the major retailers as it means it will get enough traction and promotion to start getting popular, especially among the celebs and the fashion bloggers.
There's a few pieces here that I really like, one of them is the denim dress with the buttons up the front, the other is the cropped distressed skinny jeans, and the last one is the grey pieces. Nobody does double denim with grey, so I really like it! Of course they have lots of jeans to check out, and you can find Boyish on Shopbop or at their own website, but I would love to hear your thoughts! What do you think of the designs and the ethics? Since vintage style denim is hot right now, I think they're going to be a hit, just like RE/DONE was!