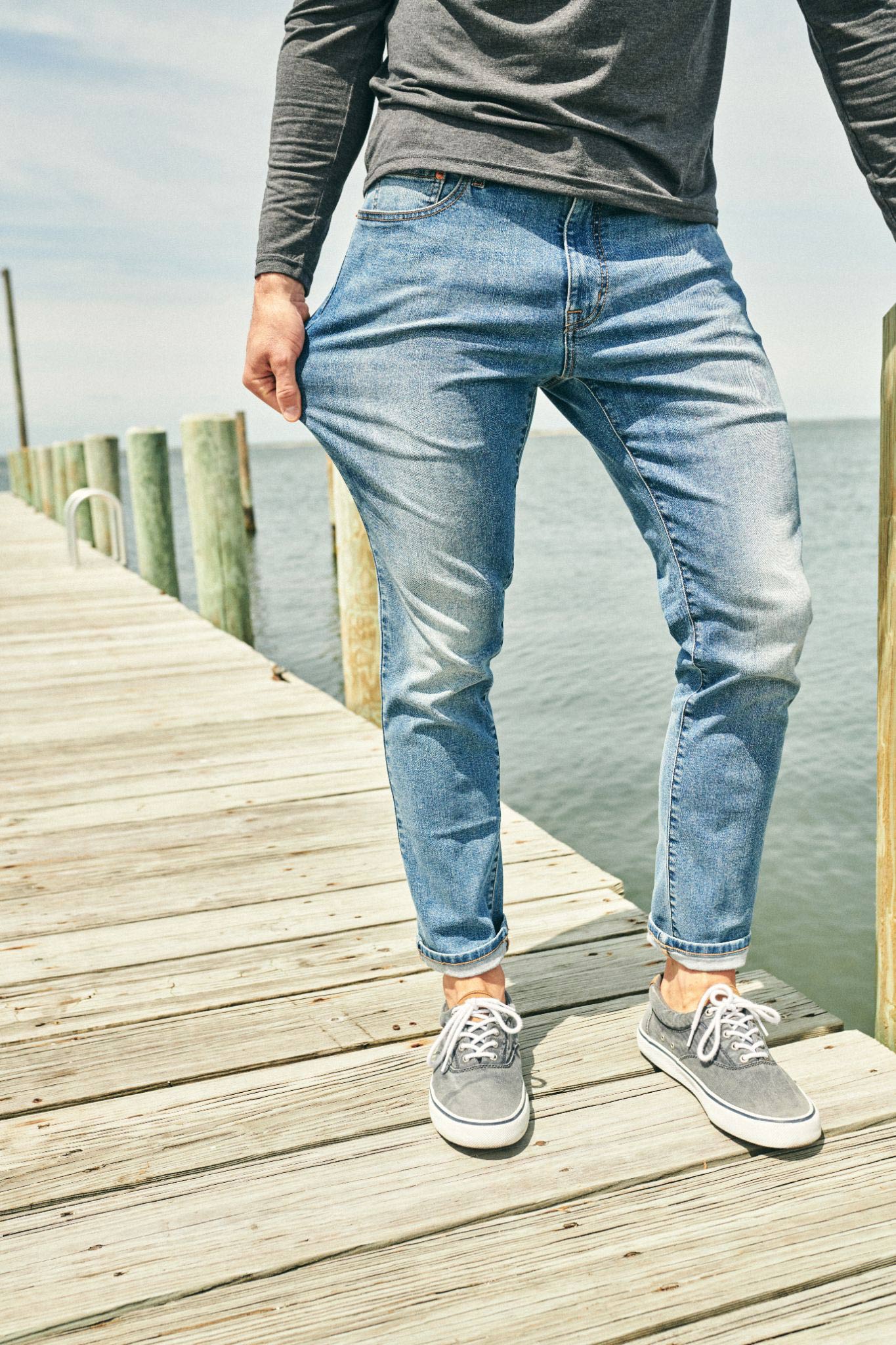 Fair Harbor Launches Denim Collection
Fair Harbor has just launched denim! This is a brand new category for the brand! Usually known for their sweaters, tees, flannels and cool clothing, jeans are now a part of that collection!
The new Ultra-Stretch Driftwood Denim is not only the most comfortable pair of jeans, but each pair is made sustainably and responsibly. This is something that is becoming more and more important in the clothing industry if we want to preserve our planet, and something I am feeling more strongly about, so this is great news!
The cutting-edge material has incredible soft stretch fabric, which is crafted with 69% organic cotton and fabric made from 12 recycled plastic bottles. How amazing is that? Denim that's recycled and organic, and extremely stretchy and comfortable? As you can see from the image above.
The debut style comes in two washes, a light beach wash and a dark deep sea, and is now available in size 30-38 with a 30 or 32 inseam. With all the design details of your favourite jeans – including a straight fit, authentic wash, and classic 5-pocket silhouette, with earth-friendly fabrics, and an innovative eco-wash-and-finishing process, these are sure to be a favourite in your wardrobe!
These are available to buy on fairharborclothing.