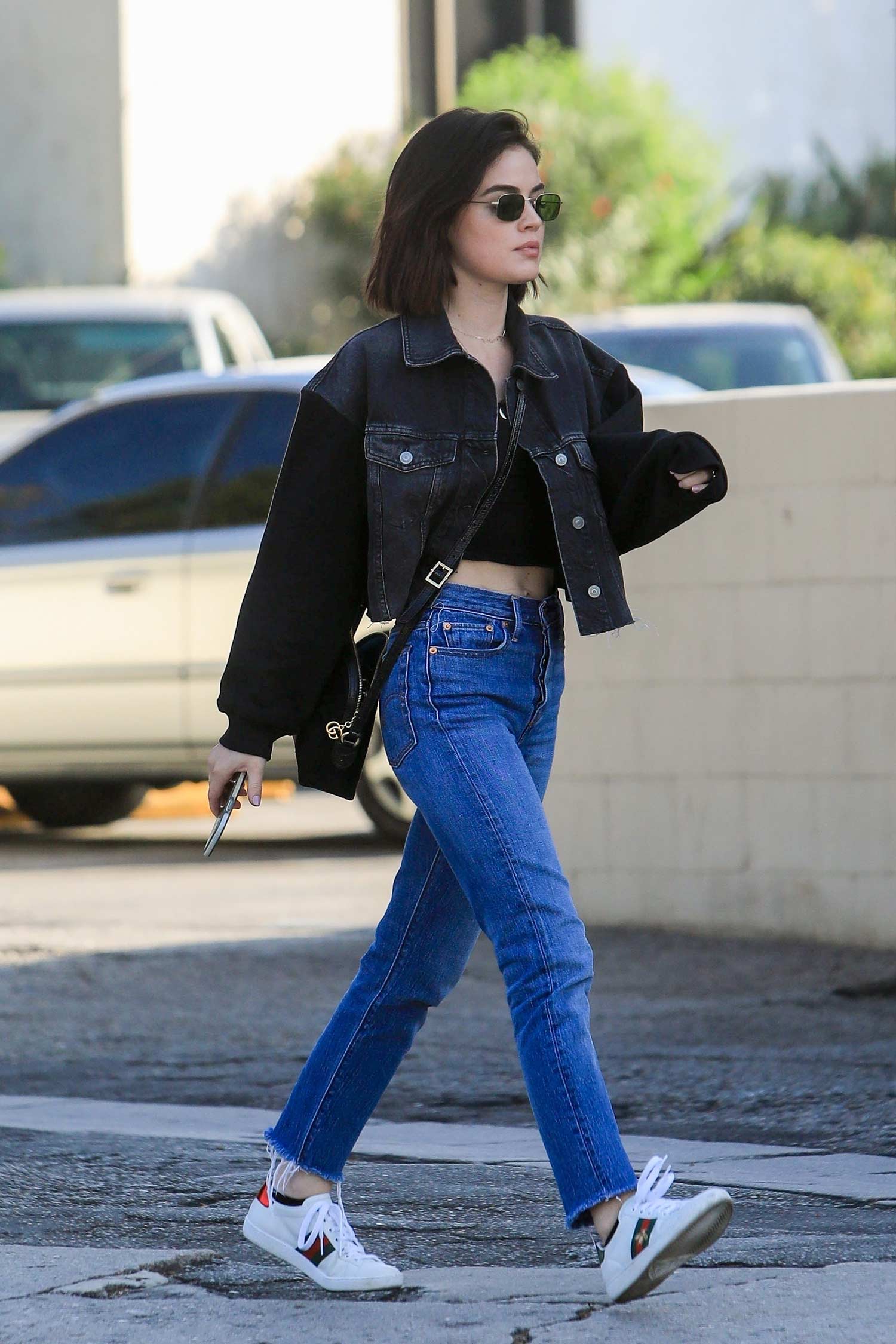 Lucy Hale was seen heading into a nearby pet shop while running some errands in Los Angeles, California a little while ago. For those of you not familiar with her, she's an American actress and singer who is best known for her role as Aria Montgomery on the Freeform series Pretty Little Liars. I haven't seen much of this show as it's not really my thing, but I know it's popular.
Lucy wore a pair of Levi's blue jeans with a raw hem, which she styled with a cropped black t-shirt and threw on an oversized, washed black denim jacket. She then finished it off with some Gucci Ace sneakers and a black Gucci crossbody bag. At first I didn't even notice her denim jacket as my eyes were too drawn to the blue of the jeans for a while, so I didn't realise she was wearing double denim until after. We don't often see double denim like this with washed black on the top and a mid blue on the bottom, but I think it's a really cool combination, especially with the oversized fit and casual styling.
Levi's are still one of the most popular jeans brands that we see on the celebrities and I think it's amazing how they have brought that back around. For a while between the 2005-2015's, they were rarely worn and everyone adored the premium labels like Rock & Republic, 7 For All Mankind etc. and Levi's took a backseat, but since everyone is more into vintage denim and RE/DONE made Levi's popular again, everyone adores them. They're the go to brand for festivals, easy wearing, and for trends as they're a classic. They can be a bit expensive here in the UK, but in the US I know they're pretty affordable! I think Lucy is rocking her look, don't you?
Shop Levi's Jeans at Shopbop.com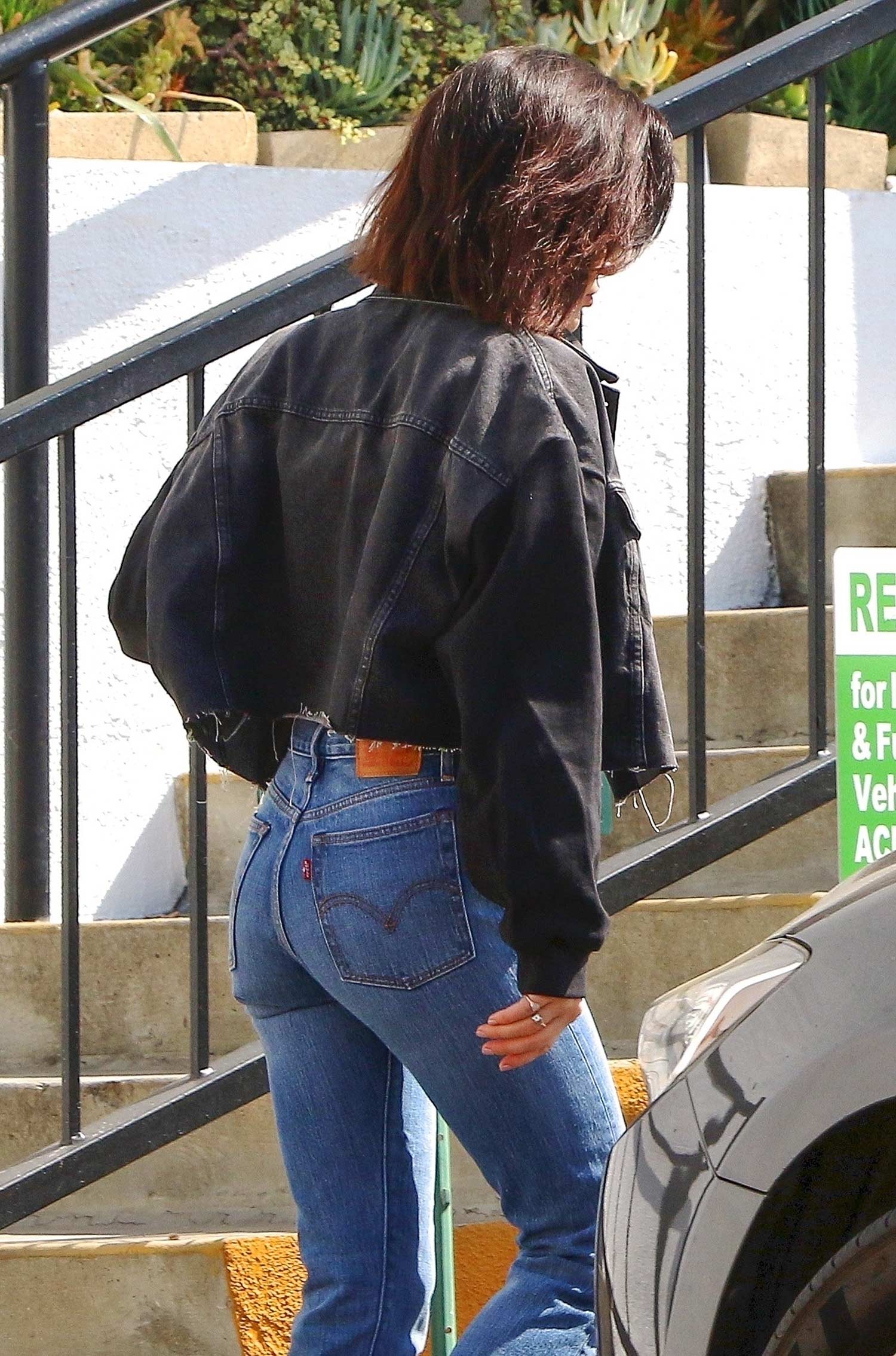 Image Credit: BACKGRID