The great thing about denim is that it never goes out of fashion, as we all know. It has been popular for many decades and looks set to continue to be so for many more to come. One of the reasons it has remained popular is that it is such a versatile fabric, meaning it can be classic, on trend, or simple, all while having so many styling options.
Over the years, designers have learned to adapt the way they use this material to fit in with the tastes and needs of the wearer. At first, it was only used for work wear, as we know from our history of Levi's blog post. But, when in the 50's jeans became fashionable, the designs were changed so that they appealed to the teenagers of that era and were practical for them to wear.
More recently, as the average clothing size of both men and women have increased, designers have adapted their designs to fit in with that trend, with great success as can be seen from the plus sized fashion at Simply Be and more. At the time of writing this article, that UK retailer offered a choice of nearly 230 different pairs of jeans in sizes 10 to 32. Providing those looking for plus-size denim with the choice they need to find and buy the perfect pair of jeans for them.
This is something we don't often cover when sharing the premium denim, as sizes can be limited, so we're branching out today. With this in mind, we've rounded up 3 of the main denim trends that are universally flattering on every body size and shape, so you don't have to worry!
The All Denim Look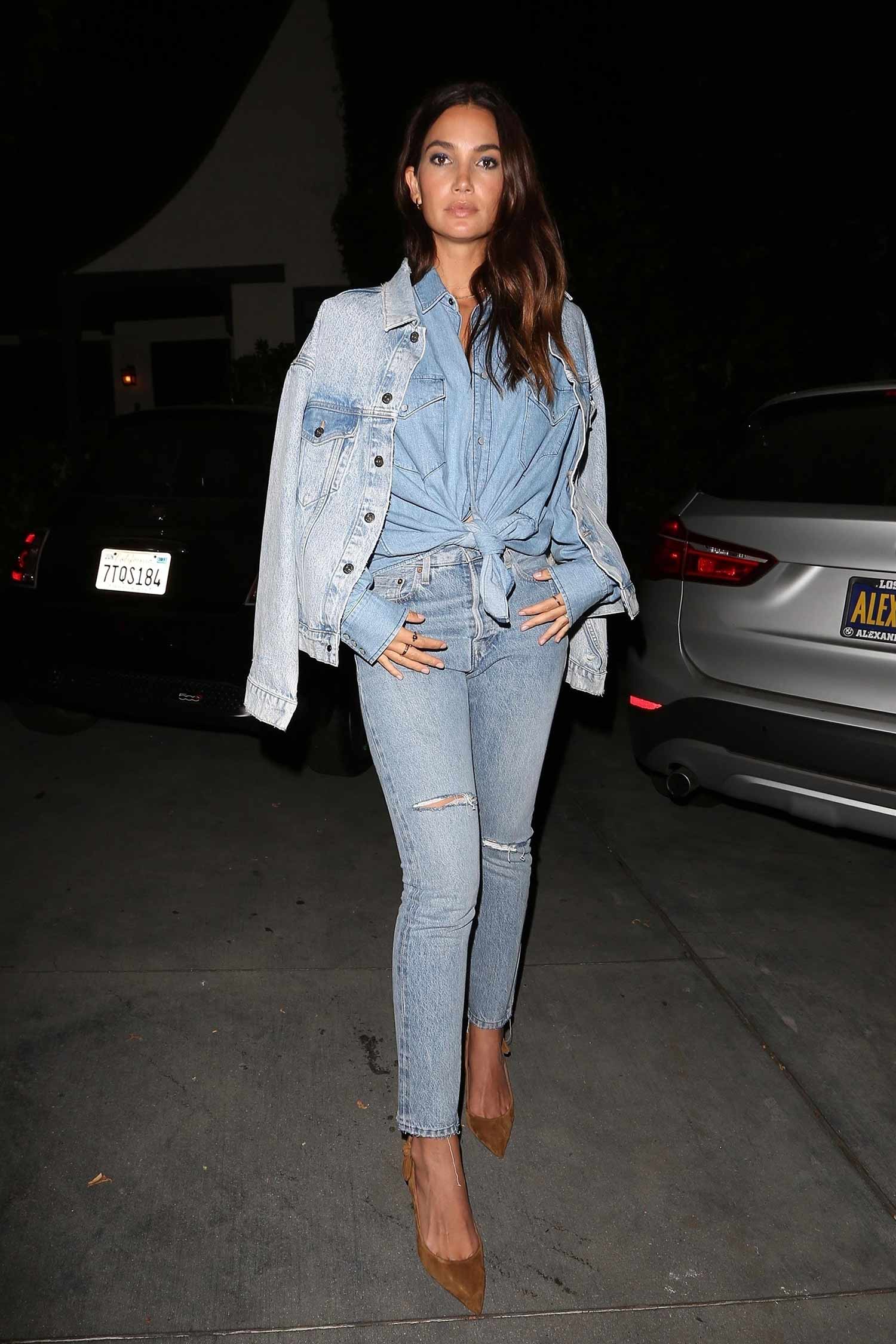 This year, a lot of plus size retailers are adding denim jackets, skirts, and jackets to their range. Some even offer denim shoes and boots. The trend behind this is the all denim look, which has been appearing on so many catwalks recently and celebs have been loving for years. It is a look that is being adopted by both men and women across the world. The best thing about it is that you can easily break up the outfit and pair the individual pieces with other items to create several other looks, or you can wear a multitude of denim in one and look incredibly stylish. We love this look above on Lily Aldridge! It's easy to recreate and one that makes you stand out.
The High Waist Jean Trend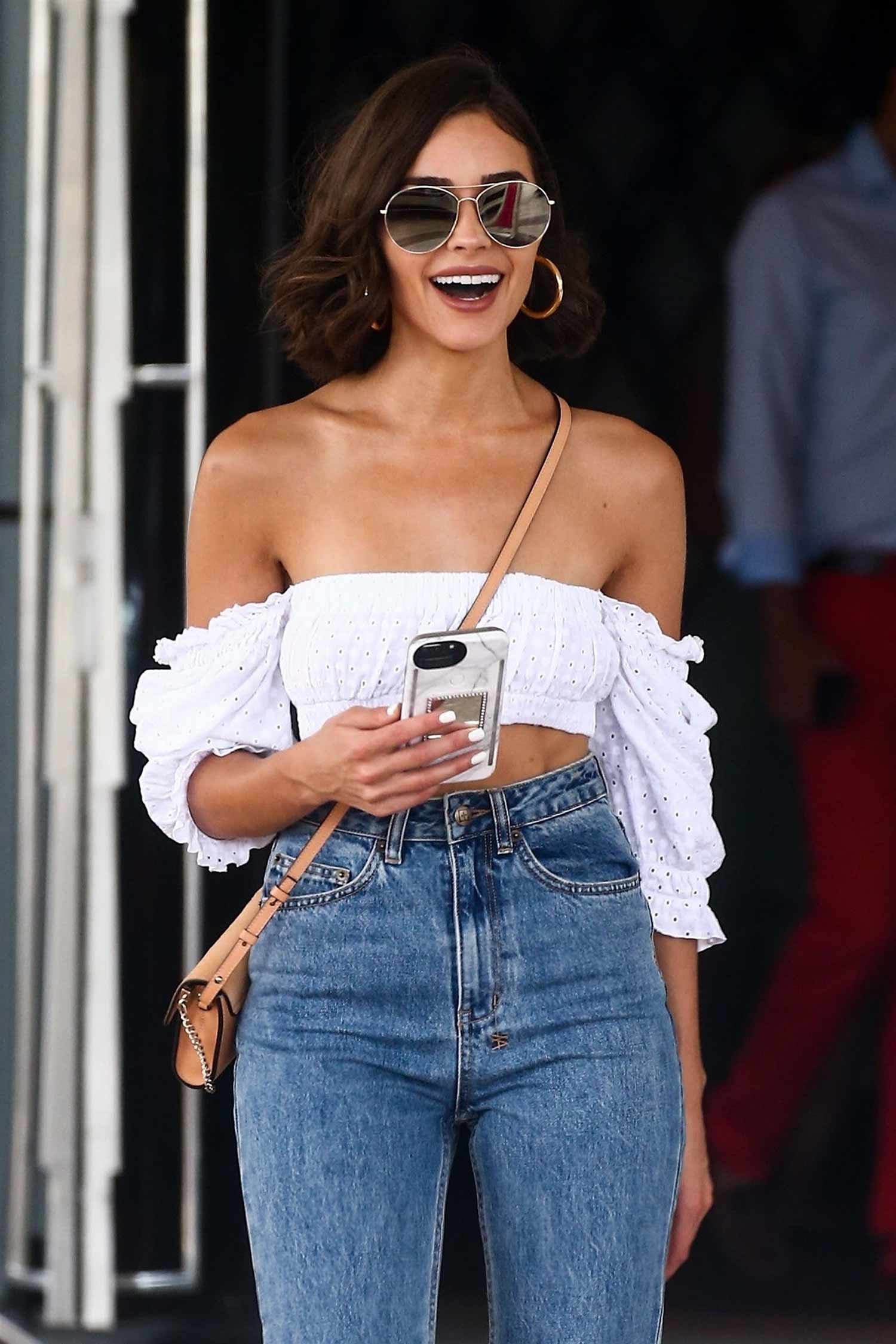 The high waisted jean trend is encouraging people who felt too self-conscious about their figures to start wearing jeans again. Provided the denim is of a high-quality and heavy enough, it nicely smooths out any bulges and holds the hips and belly in a little. So, this is a very flattering cut that works really well for most people. We're not saying you have to style your high waisted jeans with crop tops, you can style them as you please, but the higher rise really contours the body and makes you feel confident, unlike the lower rises which were once popular and probably put you off. These sit really well under longer shirts as well since the smooth outline controls you underneath.
Skinny Shaping Jeans
Some manufacturers have taken things a bit further and come up with jeans that lift and shape the figure. These jeans are usually made from stretch fabric which has been doubly reinforced in certain areas to pull things in a little tighter. They are cut to lift the buttocks, pull in the tummy and make the legs look longer. Double stitching in key areas enhances this effect and ensures that the shape enhancing properties are not lost too quickly. However, currently, they are quite expensive, so not everyone will be able to afford a pair. But, fortunately, there are lots of ways you can use ordinary jeans to enhance your figure. You can read about some of them here. It's a good confidence boost!
If you want more ideas about how to get the most out of this year's layered denim look, check out the celebs in denim section of our website. The world's stars are always coming up with creative ways to make the most of this iconic fabric and they're always rocking the latest trends.
Image Credit: AKM