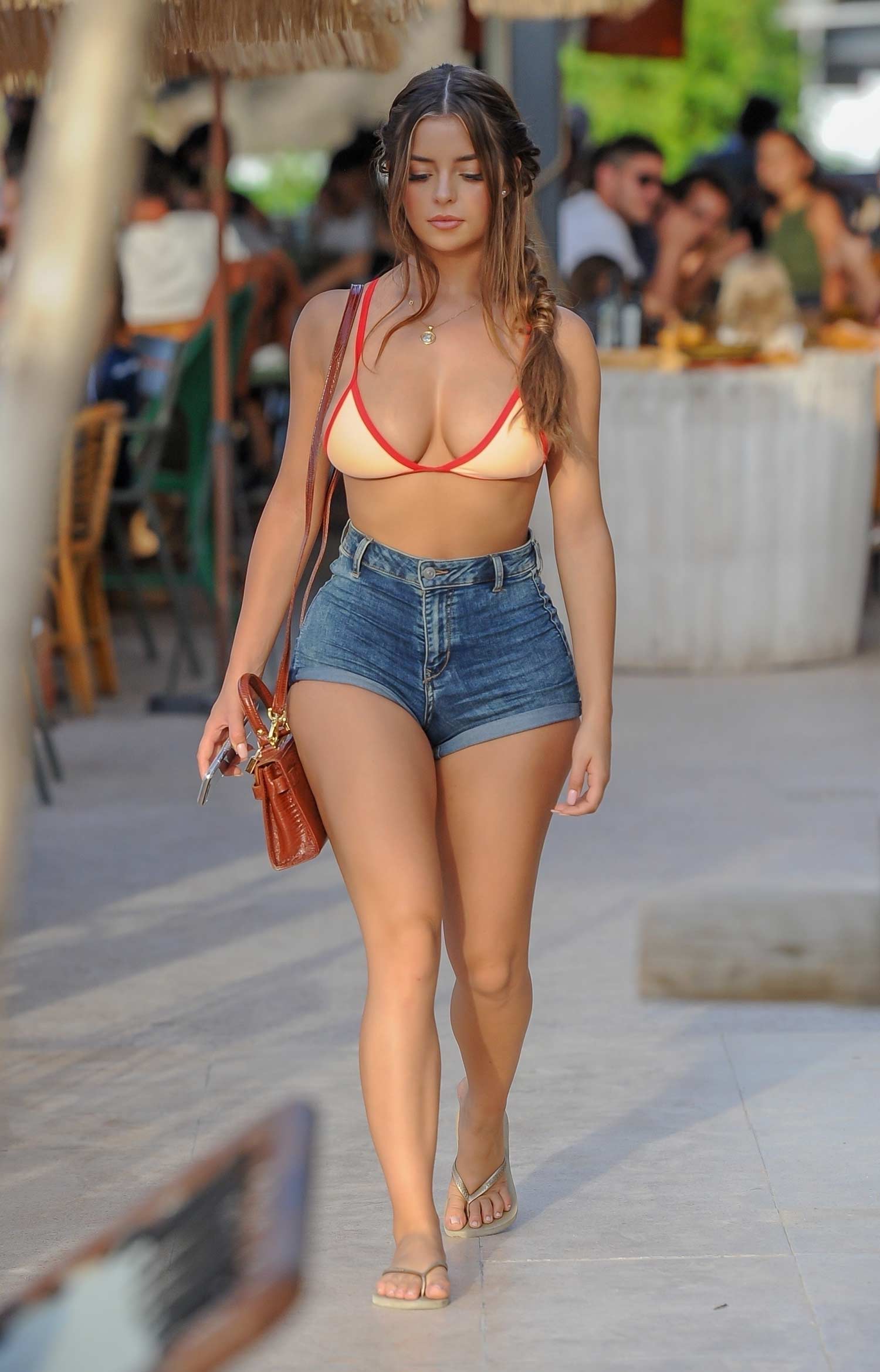 The gorgeous model, Demi Rose, hit the beach and sipped some cocktails while in Ibiza a little while ago. I've followed her on Instagram for quite a while now and I always think she's beautiful. She doesn't often wear denim though which is why I'm happy we got this blog post!
Demi chose to wear a pair of high waisted cuffed denim shorts with a bikini top and flip flops. I think the bag, the necklace, and the side braid really complete this look and make it polished. She's naturally gifted and one of the most curvy girls I've seen in terms of hip to waist ratio, so I would imagine that's often why she rarely wears denim, so it's good to see these shorts working on Demi!
She'd probably suit Khloe Kardashian's line GOOD AMERICAN actually as that's made for ladies with curves, just like the Kardashian's are. I can't wait to break out my denim shorts this summer though! It's been so long since I wore them, and because the temperatures were scorching hot last summer here in the UK, denim shorts weren't even an option without melting in them still. Hopefully it's not as hot this time around! What's your opinion on Demi's outfit?
Shop Denim Shorts at Shopbop.com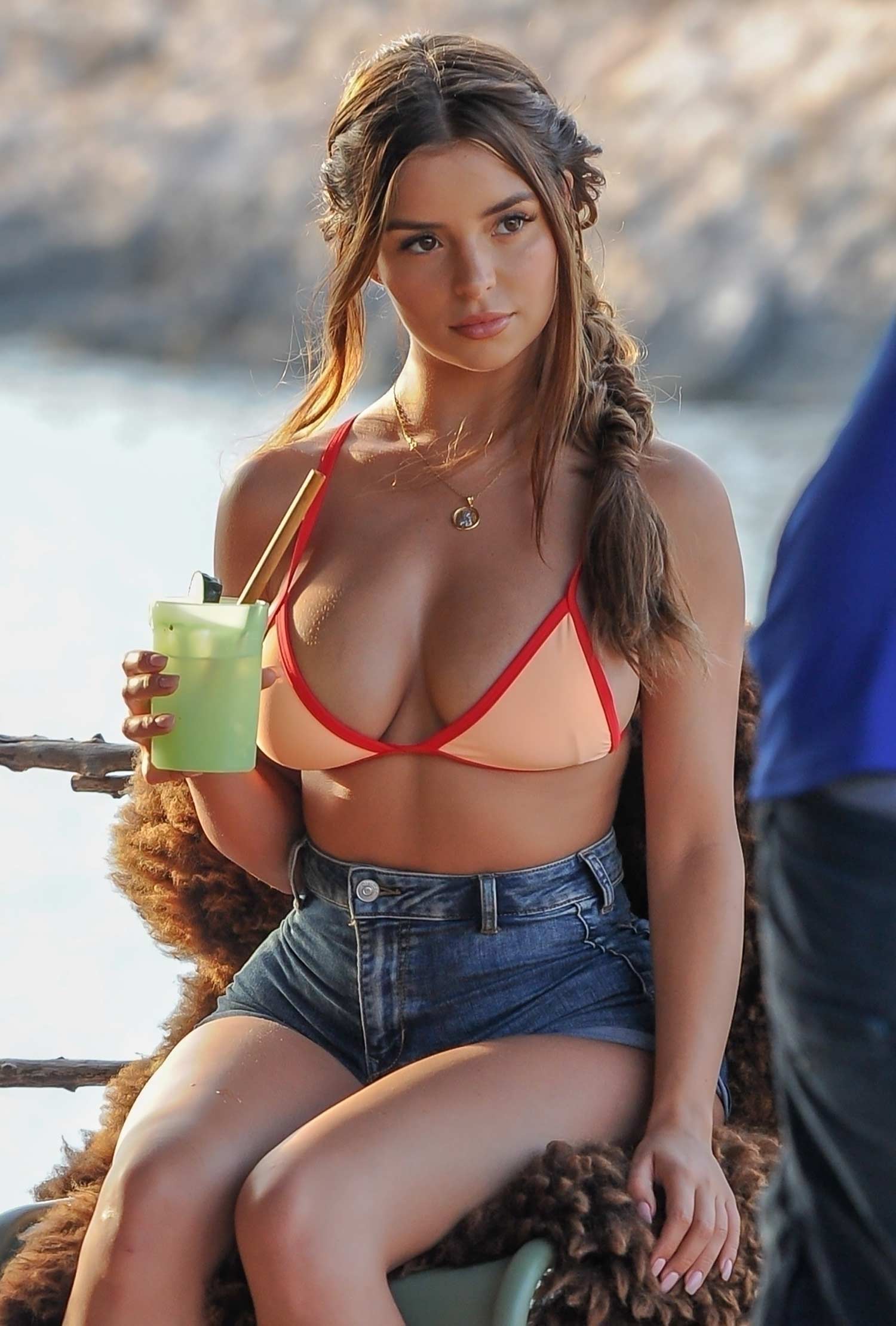 Image Credit: BACKGRID