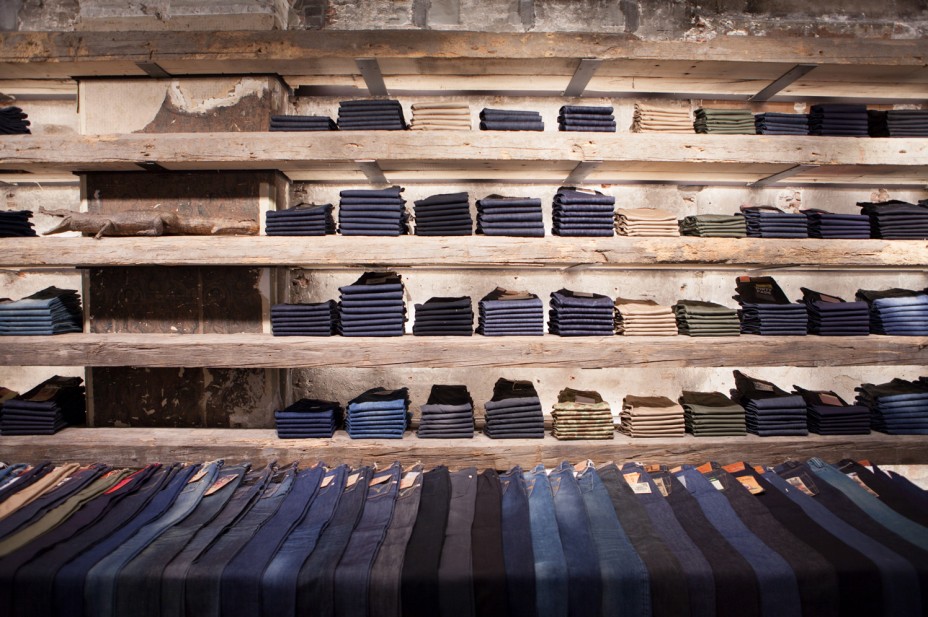 The Top 20 Places To Buy Premium Denim Online
When it comes to buying denim, we often look for the best deals and best places to buy our designer jeans online. Trying them on in the store can be a daunting task with the shop assistants hovering around you, not knowing exactly what you're looking for, making shopping online ideal. Most of the stores give you measurements of the jeans, fabrication and great photos of them worn on the models, so you get a great all around look at the jeans from the comfort of your own home.
Since there are so many designer denim brands out there and lots of places to end up with fake jeans (see why designer jeans cost so much here), I've listed our top 20 online shops to buy authentic designer denim for both men and women and they each have something unique and different about them. I haven't listed brands own websites as obviously there are loads, but I've listed shops that sell a wide selection of various brands. Check out the list below and click the shop logos to head to their website!
Shopbop is probably my number one store for buying my jeans from. Not only do they have one of the biggest denim selections online with a vast amount of brands, but they list the measurements, fit and fabric information, the models measurements and more! They often get jeans in before everyone else and they even have their own Principle Collection which features collaborations with many premium denim brands exclusively for Shopbop. If you're an international buyer you can pay your customs at the checkout so there's no hold up, you also get to take advantage of their sales they have regularly and you get free shipping over a certain spend. Shopbop really does have one of the best selections and service! I highly recommend them and can't be without them.
Next up is Revolve Clothing, they are closely ranking at the top with Shopbop for me! They have an amazing selection of denim with slightly different brands to choose from as well as the more mainstream ones, so there's a vast collection of denim here for both men and women. You can also pay customs at the checkout if you are an international buyer and their customer service team is amazing! They will even measure items for you if the measurements and fit information on the product pages isn't enough. You can check out more about shopping with Revolve Clothing in this post here.

Donna Ida is a London based chain of stores owned by Donna herself and she has an online store to match it. The Denim Clinic is one of Donna's most popular parts of her brand and it has a team of experts who help you get the right fit and will even tailor your jeans to help with inseam lengths being wrong as well. The online store itself features a wide selection of the denim on offer from most of the premium denim brands and it also contains Donna's own brand of jeans which she launched a couple of years ago called 'IDA'. You will often find some UK exclusives to buy as well as a great customer service team! If you want to shop your denim actually from the UK, I recommend them!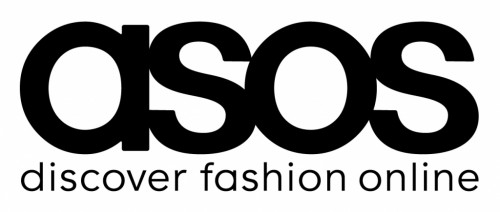 Everybody already knows ASOS and how amazing it is for shopping almost anything, but did you know they had a crazy amount of jeans too? They don't just stock their own range of denim and the high street brands, they have premium denim brands in their designer section as well and you will be pleased to know that this counts for both men and women. They even have videos where you can see what the jeans look like when worn and moving, giving a more true representation and their shipping is amazing, plus they have 10% off for students and they regularly have discount codes. You will find a lot of premium denim for great prices in their outlet and in their sales as well. I've been known to take advantage of this!
Intermix is an amazing website for denim! They stock so many different brands, from the more obscure to the more popular and they also have more rarer pairs than the regular ones you see. A lot of denim brands will also do exclusive pairs for Intermix which means you can't find them anywhere else but there. They feature in depth measurements of the jeans and also model measurements so you can understand the fit and more. They give you styling suggestions as well as provide you with a personal shopping experience. Ladies have it great with Intermix!

FWRD by Elyse Walker is a store that was new to me about a year ago and I've been obsessed with it since. It's a designer online boutique for both men and women but it has an extensive range of denim which also carries pieces you wouldn't find in most other places. This is what I love about this store, the selection of denim and the more unique jeans to choose from. They do give details about the jeans and styling advice but no measurements, so you might need to check those elsewhere before you buy from them. The store is amazing though and they ship internationally as well, not just within the US.
SINGER22 is mostly known as the get the celebrity look website as it features photos of celebrities in certain clothing and you can buy the exact same pieces. This definitely includes the premium denim that's loved by so many of the Hollywood stars. This shop is great for those of you who just saw something on a celebrity and fell in love with it, you can just scan their website and pick the item up yourself! They have great sales too!

Who needs an explanation about Barney's New York? Everyone knows the famous department store and I'm sure you already know what an amazing selection of designer clothes you can buy from it, but did you know they had a great premium denim section too? Especially online. For both men and women they have the latest designer jeans to choose from, from different brands, as well as classic pairs and brands you might not be overly familiar with. Their details about the jeans include fabric, measurements and more and they have very clear photos. They ship to multiple international countries and they are known to have some amazing sales and discounts during certain times of the year, as well as having an outlet called Barney's Warehouse for older stock.
LuisaViaRoma is an Italian company based out of Florence with a boutique that's known by everyone in that city. They have a huge selection of denim, coming from designers that aren't often stocked on the UK or US denim websites. This includes DSquared2, Balmain, Saint Laurent and more of the obscure and expensive jeans that you might not have seen. If you want a more vast selection to choose from then LuisaViaRoma is for you! Their shipping service is great and obviously as they are Italian then there's no customs for EU countries. They are a company that cares about men's and women's fashion with a passion.
SSENSE is a Canadian based online designer retailer and they also have a great collection of denim, for both men and women. They stock all of the premium denim brands that you would want and they also have more indie brands like Ashish and Chimala among many more, so it's great to shop SSENSE for a better selection of denim. The only downfall for SSENSE is that they are Canadian so if you are outside of Canada, you do have to pay customs on your order. They do list a great deal about the jeans, but they don't include measurements so if you're Canada based and want to buy from them, you might want to check out the measurements on another site if you can.
Jades 24 is another online boutique that was fairly new to me, for both men and women. It has a whole denim section in its menu bar which shows to me how much they care about denim as all the other clothing items are in a drop down under clothing. They have a huge selection of premium denim from all the popular brands as well as more unique pieces and jeans you might not have seen everywhere from brands. I feel like their buyers choose the pieces that other stores aren't picking up as much, so you get a better selection. They do have model measurements and fabric details, but no actual jean measurements so you might need to find those elsewhere. They are based in Düsseldorf in Germany so any EU countries ordering wont have customs and taxes, but international orders will.

Trilogy is a London/UK based boutique which has a huge focus on denim. Their online store stocks a massive amount of premium denim from the popular denim brands and they are lucky enough to often get UK exclusives which you wont find anywhere else! They have all of the details including measurements and fabric info as well as highly detailed photos. If you are UK based and want to shop your premium denim online from within the country, I definitely recommend Trilogy! They are a fantastic company with a friendly feel.
Now how can I not include YOOX? If you haven't heard of it before then it's an online shop that sells older stock of designer brands collections. This includes everything from Diesel, Paige, J Brand and more, all from past seasons so you can pick them up at amazing prices and the products are all new! You can sometimes find a amazing deal on a pair of jeans you saw a couple of seasons ago but were too expensive to buy. YOOX buys up all the old stock and it's seriously worth checking out if you don't mind older style jeans. It's for both men and women too, so it's ideal for discount shopping!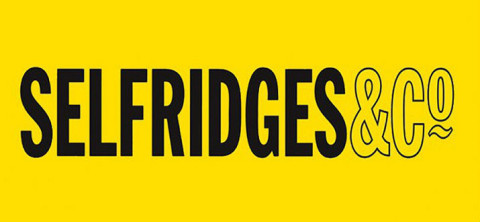 Selfridges is one of the UK's leading department stores and in their flagship store on Oxford Street in London they have one of the most amazing denim sections there is! A whole floor is dedicated to different brands in their own sections and they have some of the most amazing collections to choose from, from all the premium denim brands. For UK denim shopping, Selfridges is definitely the place to be! They do have more of a selection in the store of course, but for you men and women looking to shop online, they do have a great denim section on their website which is ideal. They have over 1000 pairs of jeans for each gender and the product description of the jeans is really in depth, describing them not only with measurements, fit advice and fabric information, but with detailing too. They have great shipping service and a fantastic customer support too so I definitely recommend them!
Net-A-Porter never really needs an explanation, but it's an amazing online store that actually as a group owns many companies within it. Everything on Net-A-Porter is designer and you can find a huge selection of premium denim, often with exclusive styles and other pairs you can't find online anywhere else, so it's great for that. The packing is really chic and the shipping is fast too, so if you ladies want to shop your jeans with luxury, I recommend them.
Zappos is US based and has been around for years! They stock all clothes for men and women but they have a great denim collection too. I find that they stock the more classic and plain pairs of jeans as opposed to the louder, printed styles which might be only in trend for one season, so if you want a pair of jeans that's a classic from the premium designers you love, I'd suggest checking them out. Their product details for jeans are extensive too as they list over 5 different measurements including the outerseam which I think is amazing. Their only downfall for me is the fact that they don't ship outside of the US so this one is only for US residents unfortunately.
East Dane is the male version of Shopbop which they launched a couple of years ago. It's basically everything Shopbop is with the ability to pay customs at the checkout, amazing sales and discounts, great customer service and detailed descriptions of jeans, but for men. They have a good selection of premium denim brands as well as a few cheaper brands, so depending on what you're looking for, I'm sure you will find something on East Dane.
Cultizm is an online store for the guys based out of Germany. They stock a great selection of denim including many pairs of raw jeans and denim that is of amazing quality. You're looking at Japanese denim and brands like Nudie Jeans Co. who really take care in making their jeans last for years, not just for fashion. They have a few details about the jeans, but no measurements unfortunately, but they do have a great customer service, free express shipping and free returns too! If you're passionate about your denim, Cultizm is perfect for you if you're European as there's no customs and taxes!
Now getting to Mr. Porter, I'm sure you guessed it's the male version of Net-A-Porter and much like the female site, it's smart, classy and luxurious when you're shopping. They feature a wide selection of premium denim for guys from many different brands, often including exclusives as well. The shipping service is great and packaged beautifully and the customer service is wonderful too. I can't fault Mr. Porter for shopping online.
The Corner is actually powered by the YOOX Net-A-Porter group and is an amazing, quirky online store. They stock clothes for both men and women and they always have the really fun, exciting and more outlandish items, this includes their denim. They stock jeans from various premium denim brands as well as jackets, shirts, dungarees and more, all for those of you who have a different dress sense. They don't have much in terms of description and measurements for the pieces, but it's an amazing store for denim that you wont find in many other places!
And a bonus entry for those of you men who love raw denim…

Now Self Edge might not be a store that you have heard of too much, but it's an amazing one. If you love your raw denim and you like unique, quirky brands that you aren't overly familiar with, but you love quality when it comes to your denim, Self Edge is for you. They carry a huge selection of raw denim from so many brands as well as Japanese selvedge denim that you just can't get enough of. They own multiple stores as well in San Francisco, New York, Los Angeles, and Portland which is fantastic and the place to go if you are denim obsessed, but their online shop gives all of us access to their amazing collection of jeans that you absolutely need! They offer chain stitching and denim repairs as well as first hand expert advice from their team. They used to stock ladies jeans, but I think they are only a men's site now, so guys, this one's for you. Ladies, you can check out where to buy raw denim for women.