Top 20 Cute Denim Mini Skirts For Summer 2016
Summer is almost here and that means it's time to tap into the trend that hit it big last year and is even more widely available this one. Yes, I'm talking about denim skirts! Not just any denim skirt, but the denim mini skirt trend that has been creeping up on us for a few seasons. Pencil skirts were popular for a while, but for Summer 2016, it's all about the denim mini and I couldn't be happier!
I used to own so many denim mini skirts back in the 90's and 00's, some of which I still own actually, so I'm definitely going to be finding a few of those out! However, this weekend I headed into Urban Outfitters in search of a vintage Levi's denim skirt and the first one I picked up happened to be perfect (which actually never happens for me with vintage denim, I'm so picky) so I think that concludes that the denim mini skirt trend is definitely for me.
For those of you who want to dip your toes into the trend yourself and are looking for a comfier, more easy wearing option than denim shorts for Summer, then I think the denim skirt trend is one you should try out. Not only does it hide a lot of lumps and bumps you don't want showing, it's a lot more breathable than shorts, so it's a win, win!
I've scoured the internet for you to find the 20 cutest denim mini skirts which are readily available to buy right now, some from the premium denim brands and some from a few cheaper brands, but there is a selection of 20 beautiful pieces to choose from! These range in lengths from just above the knee to mid thigh, higher and shorter rises, buttons and fancy pockets to plain styles and of course come in an array of washes from mid to dark blue, white, distressed and more! There's something for everyone. If there isn't a denim skirt here which you like, Revolve Clothing and Shopbop have a great selection and there's also cheaper options on Topshop or ASOS. The choice is yours! Why not check out how to style a denim skirt as well? It might be useful.
TulaRosa | Acquaverde | AG | One Teaspoon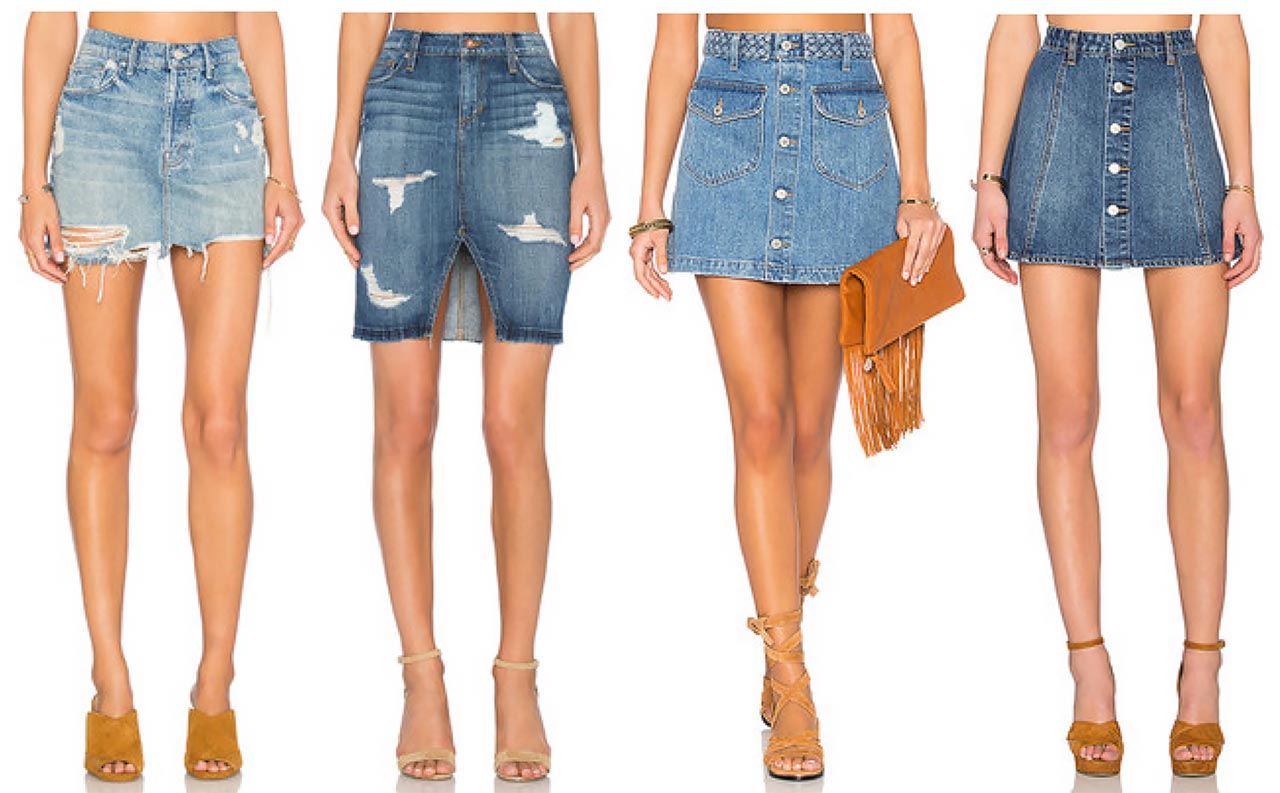 MOTHER | Joe's Jeans | TulaRosa | RES Denim
RES Denim | Topshop | Topshop | Joe's Jeans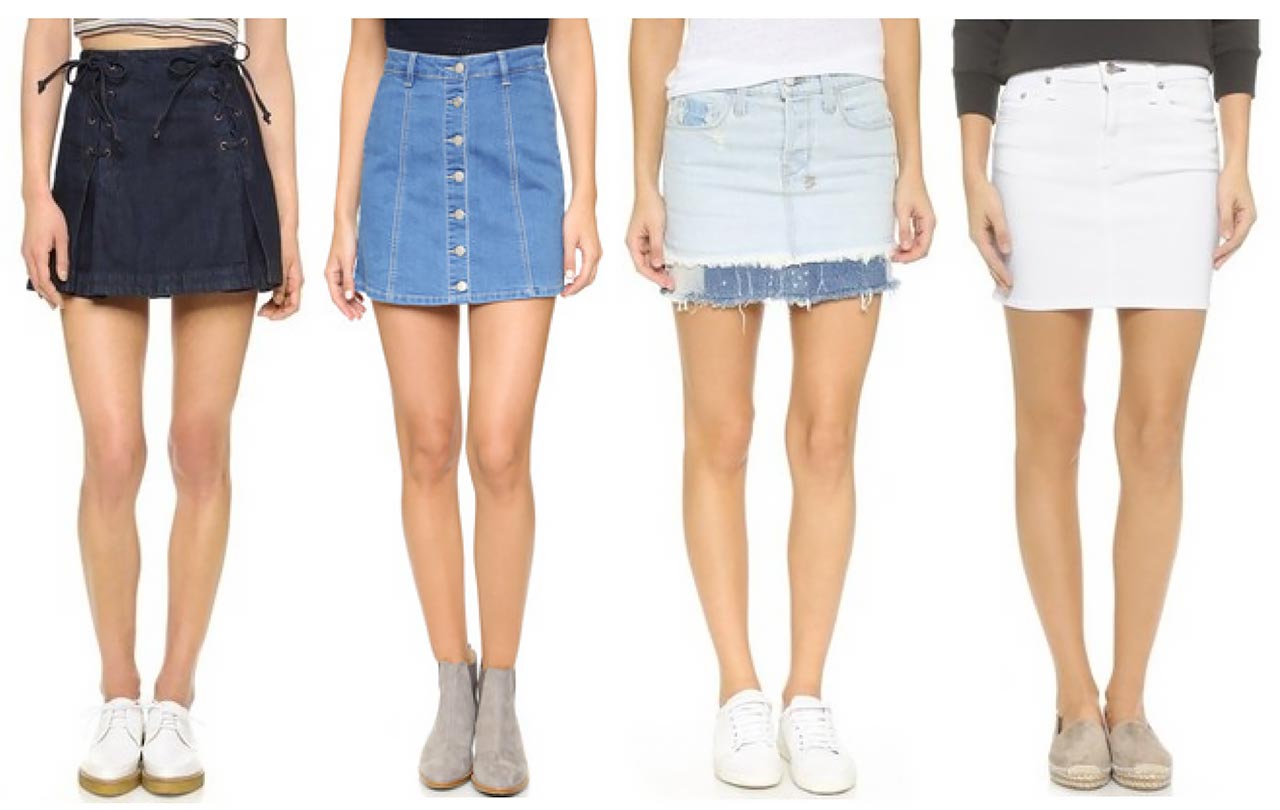 Free People | Mink Pink | Ksubi | Rag & Bone
3×1 | 7 For All Mankind | Current/Elliott | True Religion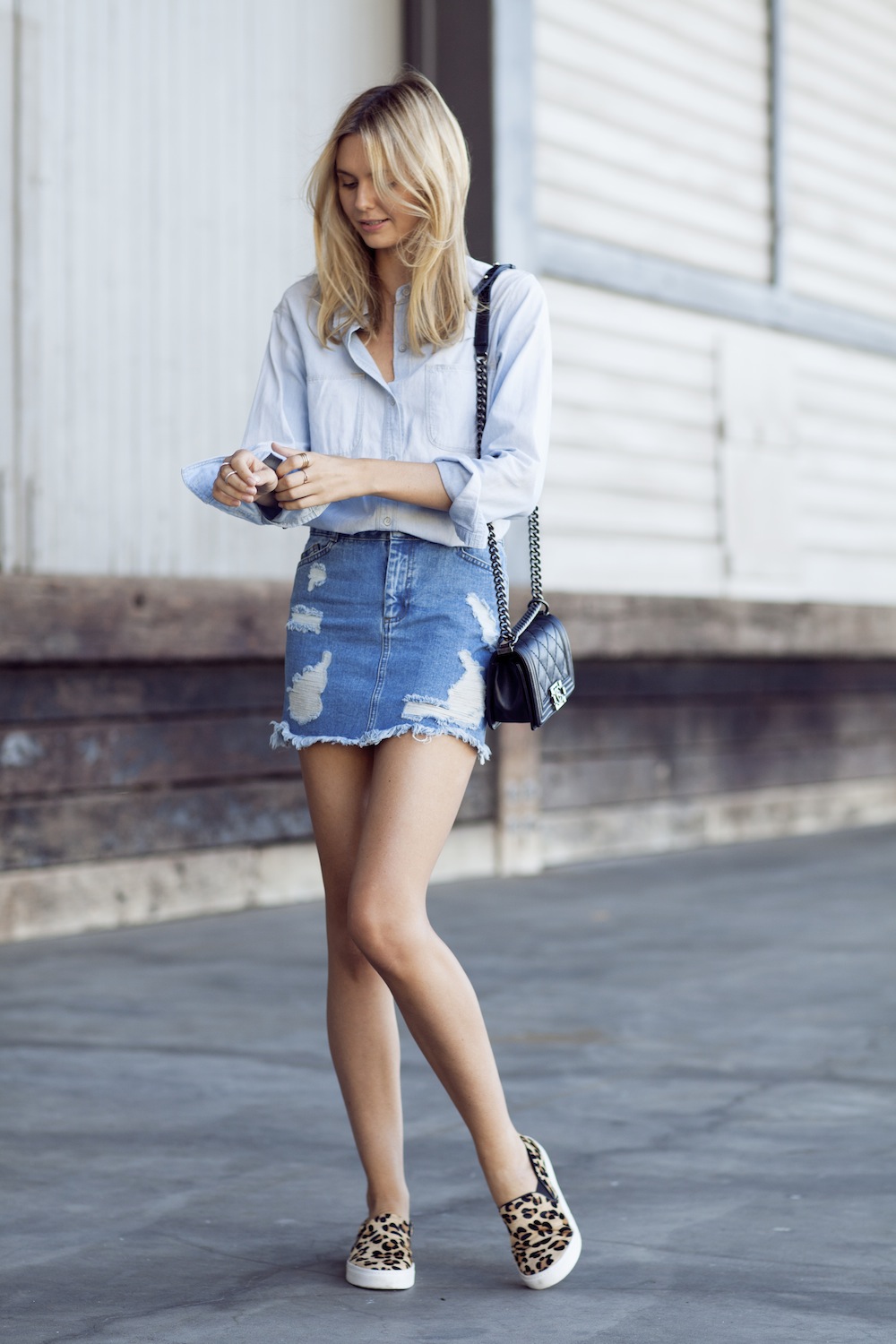 Main image courtesy of Just The Design & bottom image courtesy of Tuula Vintage.