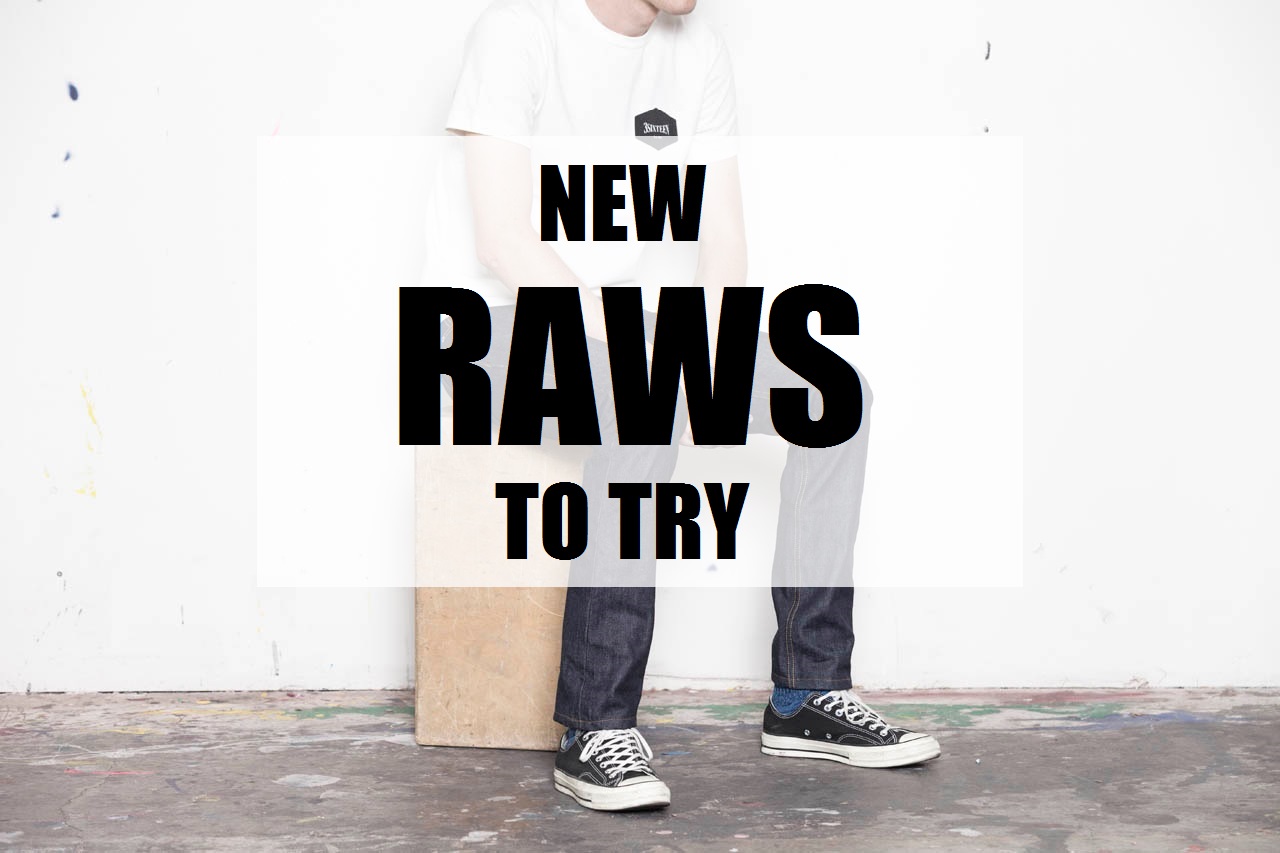 5 New Raw Denim Jeans For Men To Try
There are many brands that focus on raw denim out in the market. Along with bigger names like A.P.C, Naked and Famous, and Nudie there are some lesser known ones that are doing it just as great. Brands like 3Sixteen and Unbranded Brand keep to the classic approach and have raw denim styles that are just as good as the bigger names, if not better.
Whether you like your denim clean or just love the way they break in, these are brands that have been under the radar in comparison to the big names. Not to mention that some are on the more affordable price range without sacrificing quality, fit, and being locally produced, which just adds to the raw denim appeal. Check out some of these brands to try out if you haven't already.
3Sixteen
3Sixteen launched their denim line 8 years ago and since then they have added new fits to suit anyone. Keeping to a clean, non-branded approach has allowed the brand to focus more on the quality of the jeans and let the wearer do the talking. Made of custom woven fabrics from Kuroki Mills in Okayama, Japan, their styles are made to withstand time down to the leather patch at the waistband. Click here to purchase 3Sixteen from REVOLVE Clothing.
Han Kjobenhavn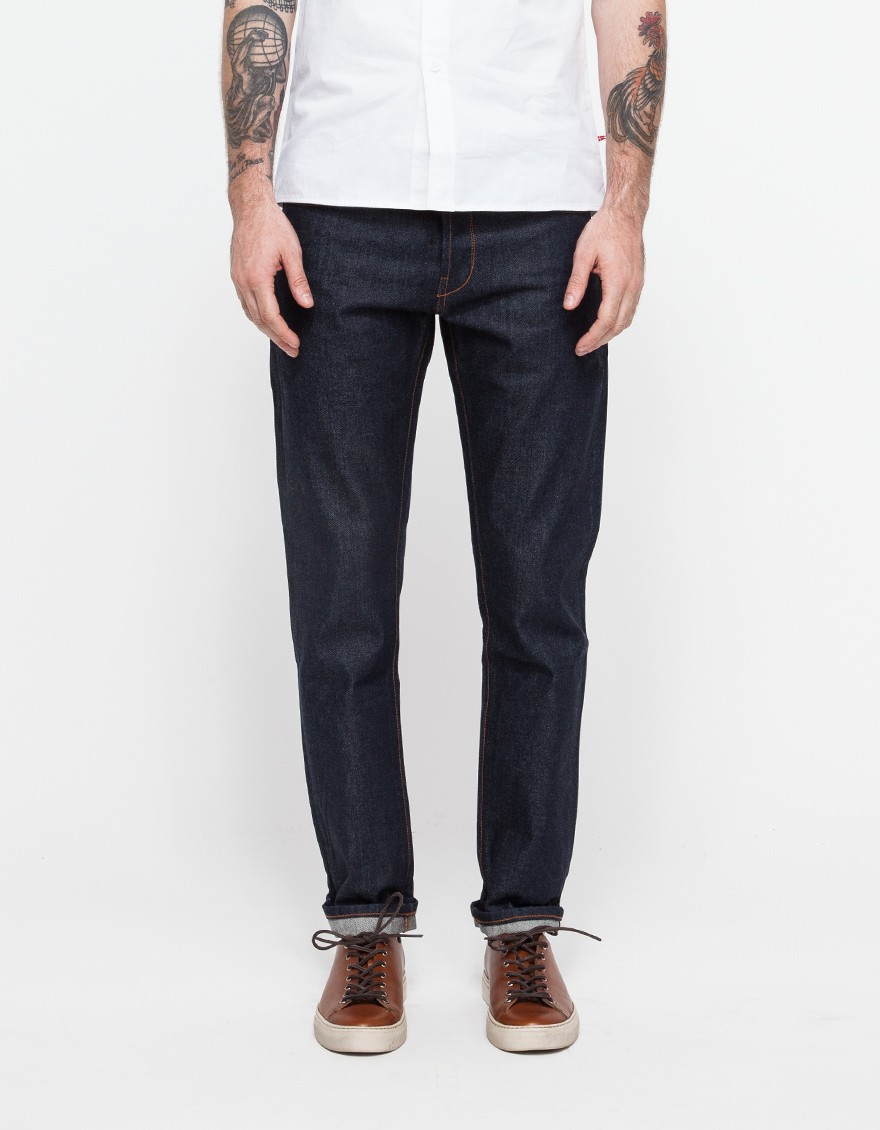 Han Kjobenhavn is a Danish label that keeps to the Danish sense of dressing when it comes to their pieces and their denim line is no different. The styles are clean and they offer a variety of fits in not only the classic jeans, but ones that are more unique like a drop crotch. But just like many brands that focus on raw denim, their approach is all about the timeless factor. The jeans are minimal and will work in everyone's closet and being a heavyweight Japanese selvedge denim, these are jeans that will last until you are ready to hand them down. Click here to buy Han Kjobenhavn from EAST DANE.
Williamsburg Garment Company
Williamsburg Garment Company is one of the few labels that produces raw jeans locally in America. While many outsource to Japan or Italy, WGC is one that has gone beyond that and showed that the birthplace of denim is still capable of making jeans that can compete with the rest. Not only are their jeans locally produced, but they also run at a lower cost rate than many others, ranging from $124 to $164, yet still being of great quality. Still fairly new, the label has kept its leverage and has only continued to expand the line. Not only have they added new fits over the past year, but they also offer a variety of selvedge colors that will break in just like the classic blues. Click here to buy Williamsburg Garment Company from Williamsburg Garment Company.
Rogue Territory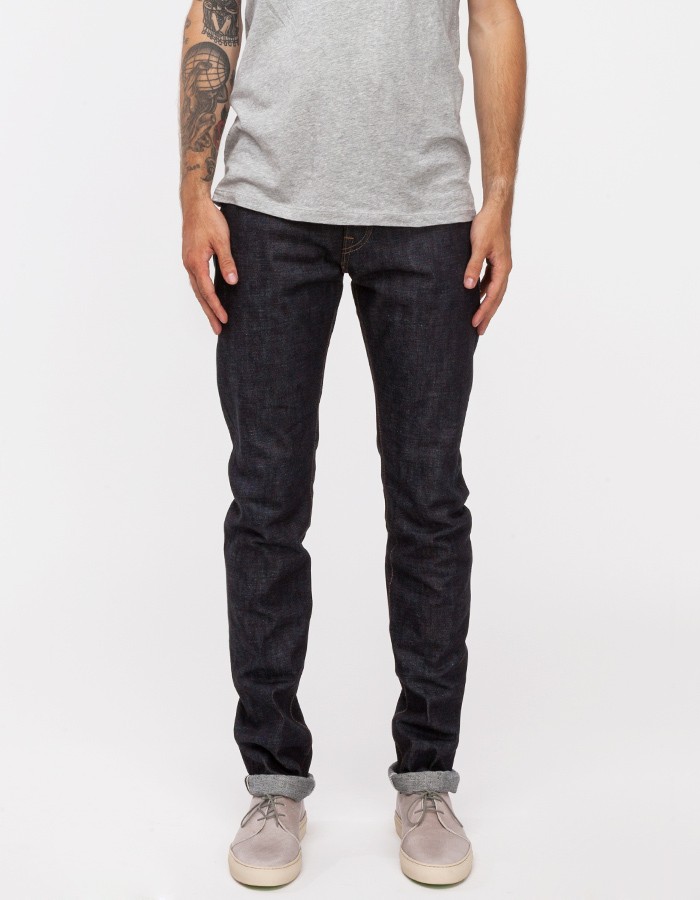 Rogue Territory is a global brand focused on handcrafted quality denim goods. The label got their start as a bespoke company in 2008 within American Rag's World Denim Bar in Los Angeles creating one-of-a-kind denim for their clientele. As of 2009, the company stopped with the custom idea and launched their own ready to wear line, which of course includes denim. The label keeps to the minimal aesthetic when it comes to their jeans. There is no heavy branding and instead have a strong focus on the quality. Offering the standard fits that men look for, their jeans are made to stand the test of time with the heavyweight sanforized Japanese red line selvedge denim. Click here to buy Rogue Territory from NEED SUPPLY.
Unbranded Brand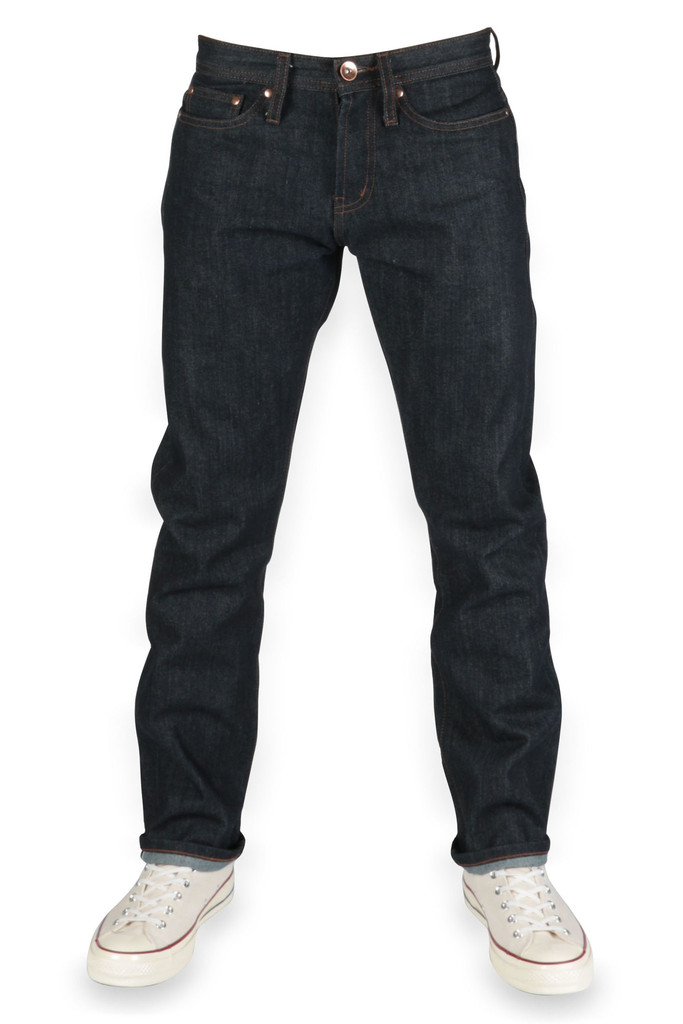 Unbranded Brand is just as the name says it is. They are one label that just focuses truly on the denim with no endorsements, no embellishments and not even a campaign. They have also got rid of the unnecessary when it came to production, which led to their jeans being on the more affordable side without sacrificing the quality. With a core focus on a great fit, solid construction and top quality selvedge denim, you will be able to find their jeans priced at around $80 to $120. This is something that is unheard of for the market at the moment and is why they have stability to last in the denim community. Click here to buy Unbranded Brand from Unbranded Brand.
– Ladies, try our raw denim for women post to see some new brands for you.