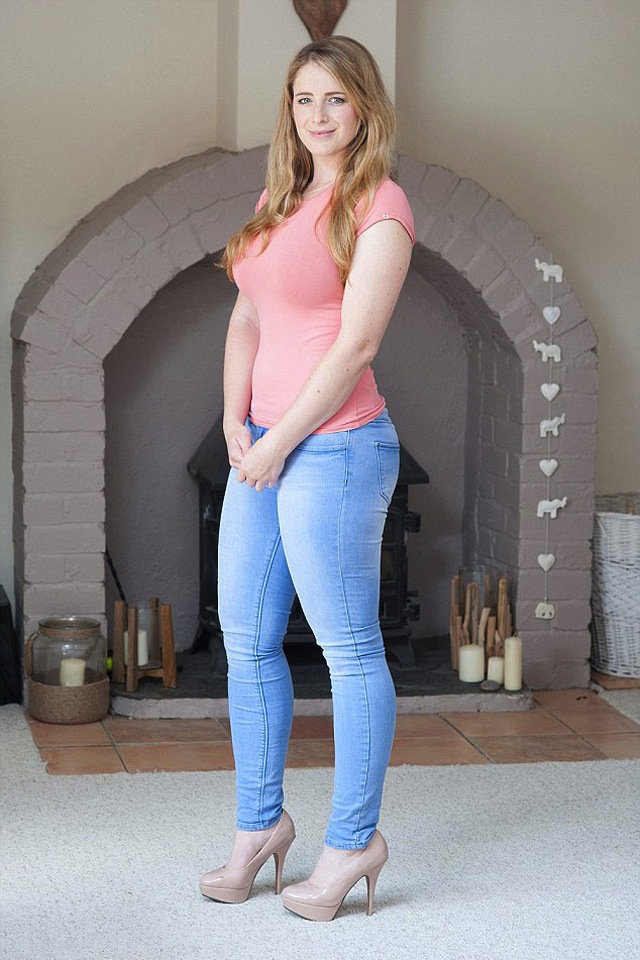 Skinny Jeans For Muscular Legs On Women
Finding the perfect fitting jeans is always a tough task on its own, but it can be made much more difficult if you are one of those ladies that has muscular legs from sports or body building. More and more ladies are taking up sports which develop muscle growth in the thighs and calves and plenty more are heavily into body building, which develops the muscle tone even more. All of this makes jeans too tight in the legs and too baggy in the waist, creating fit issues which are a nightmare.
You don't have to worry though, I've listed some specific brands as well as some tips and tricks with regular denim that means that you can wear skinny jeans with your muscular legs! There are specific denim brands out there which have recently come on the scene, designed especially for the body building or athletic female community, which is very exciting! But if designer denim or premium denim is more your styling and you like to keep up with trends, you can see a few ideas below so you don't have to miss out! Happy shopping ladies and keep up the muscle building!
Skinny Jeans For Extremely Muscular Legs
There are some specific denim brands out there which make skinny jeans purely for athletic women or women that have a muscular form like I mentioned. I've listed 2 of the best brands that I could find online purely for this below, so those of you who are dedicated to your sports, you don't have to wear baggy, ill fitting jeans that just make you feel terrible anymore.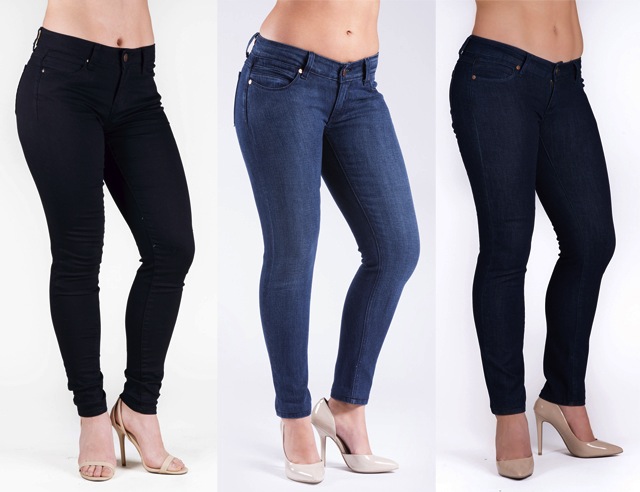 Barbell Denim is another brand that is made specifically for muscular bodies and athletes. These jeans are said to be made to fit comfortably over muscular legs by accommodating your quads and butt without forcing you to buy larger sizes for the small waist you work so hard for. They use superior denim designed to move in complete sync with your body, almost feeling like you're wearing nothing. Barbell Denim uses hybrid denim which stretches both ways so that it can complement smaller legs, while still easily stretching to accommodate larger legs as well. They come in a variety of fits and washes, but I'm certain these will be ideal skinny jeans for athletic legs! Buy these jeans online at their website.
Use the code THEJEANSBLOG for 10% off too!
Relentless Jeans are made for athletic women. They engineered their jeans to accentuate the body shape, not just by making the waist smaller, adding more room to the thighs, butt and calves, but by revolutionizing how their patterns are made, the way the denim is sewn and more to achieve the ultimate fit. The denim itself is said to be soft, durable, and built from a revolutionary fabric, developed to withstand washing and retain its original shape. They are made to move with your body and be as comfortable as possible, so there's no more restriction. You can see from some of the jeans above that they are cut and designed specifically for those ladies with extremely muscular legs so I think they will be ideal for those of you who are heavily into sports or body building. You can shop their collection online here.
Unfortunately the Levi's Curve ID range has been discontinued and is no longer available to buy from their website, but they do still have some stockists online and you might be able to pick up a second hand pair or old stock online too if you want a traditional classic pair of jeans. Levi's created 4 different fits in their Curve Id collection, ranging from the super slim hips and thighs to the larger thighs and butt. Two styles that might be ideal for women with muscular legs are the Bold Curve and the Supreme Curve. These skinny jeans were designed to feature a small waist and much more room in the butt and thighs, perfect for those with a little more junk in the trunk. Coming in numerous washes and fits that are skinny, they are worth trying if you can find them. Buy the Bold Curve online here.
Skinny Jeans For Moderately Muscular Legs
Hilary Duff is a great example here of a lady with muscular form and larger thighs, but she manages to rock all of her skinny jeans. How does she do it? She chooses jeans which are extremely stretchy, like J Brand, FRAME, Paige and others, opting for pairs which have a legging material to them. This is how she manages to rock such skinny, designer jeans. It's all in the fabric! Shop super stretchy skinny jeans from Paige online here and others online here. For those of you with legs a little more muscular than Hilary, try these options below.
For those of you who would like to keep up with the current trends and love designer brands, trying a straight leg pair of jeans might work in your favour. I recommend this option for those ladies with slightly muscular legs and calves, not hugely muscular. A straight fit often features a 14 inch leg opening and it fits directly straight from the knee down, which leaves enough room to accommodate muscly calves and still look skinny because they will be tight fitting. Since straight leg jeans don't have much of a different fit in the thighs and butt area, that's why I don't think they would be hugely suited to those of you ladies with very muscular legs. But for muscular calves, they will be ideal! As straight legs are becoming more popular these days too, plenty of brands like Citizens of Humanity, J Brand, Paige Denim, AG Jeans and more are releasing their own versions. Shop straight leg jeans online by clicking here.
Again like above, for those of you athletic ladies who love to keep up with trends and adore premium denim, I might have the answer for you. The skinny/tapered boyfriend jean is designed to fit slim, but slouchy all the way down and skinny at the ankle. This means they have a higher rise, more room in the butt and hips and a looser fit in the thighs, so for those of you with muscular legs, these type of jeans could very well act as a skinny jean, depending on the size of your leg muscles. As they are a boyfriend jean there is a chance that the waist area might be too big and possibly gap, but you could either wear a belt, or try and find a skinny boyfriend jean that naturally has a smaller waist from a brand that creates them smaller. The best thing about this idea is the fact that boyfriend jeans are so popular, every single brand that you might love has many different washes and styles out, so you will be on trend no problem. You can find out how to find the perfect boyfriend jeans here and also, this is a similar way of getting skinny jeans for muscular legs on men that I mentioned. Buy tapered skinny boyfriend jeans online by clicking here.
– If any of you body building or athletic ladies have any ideas and tips for skinny jeans for muscular legs, please do comment and let us know! Happy shopping!

Main image courtesy of Daily Mail.