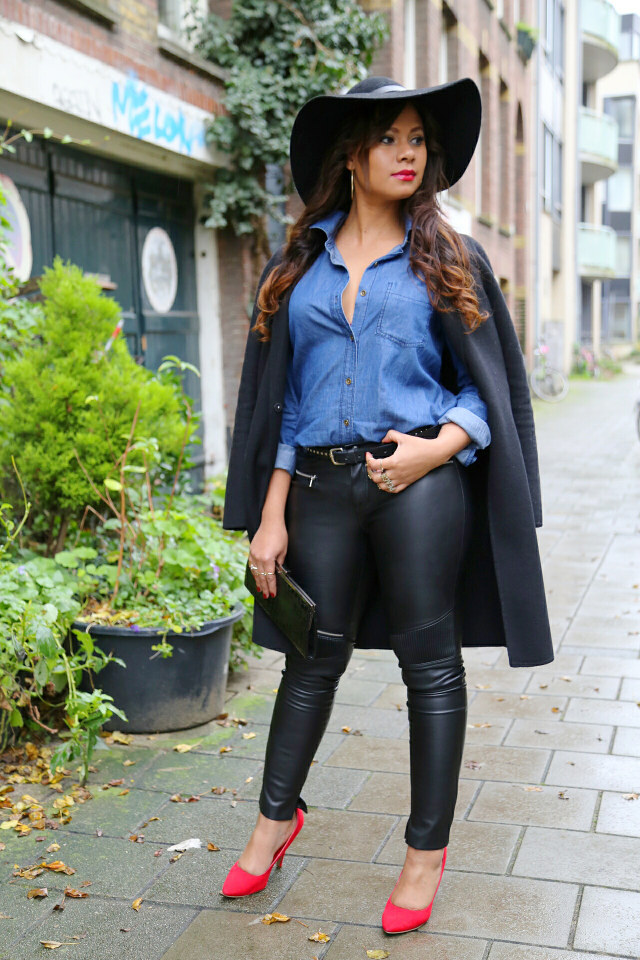 10 Cool Denim Shirts For Spring Summer 2016
Denim is my passion, but I have to admit, it all started with bottoms. I couldn't get my hands (legs) on enough designer denim because of the soft feel, amazing durability and versatility. It wasn't until recently that I started to realize that premium denim is great no matter where you wear it. Two of my most favorite looks at the moment both involve Denim Shirts.
Wearing a denim shirt is a sophisticated, yet casual way to look good when at work or a night out with the girls. Denim shirts can be worn with almost any bottom because there are so many different washes and styles. My personal favorite options are to pair a denim shirt with a pair of leather pants or with a similar, but not the same washed pair of jeans. Denim on denim is such a great combination (see how to wear double denim here) and we are seeing it more and more. Below you will find 10 different Denim shirts for Summer that are all versatile and all amazing. Consider picking up at least one new denim shirt for your wardrobe for the warmer weather. After reading this post you may need a denim shirt in each style and color to satisfy your denim needs!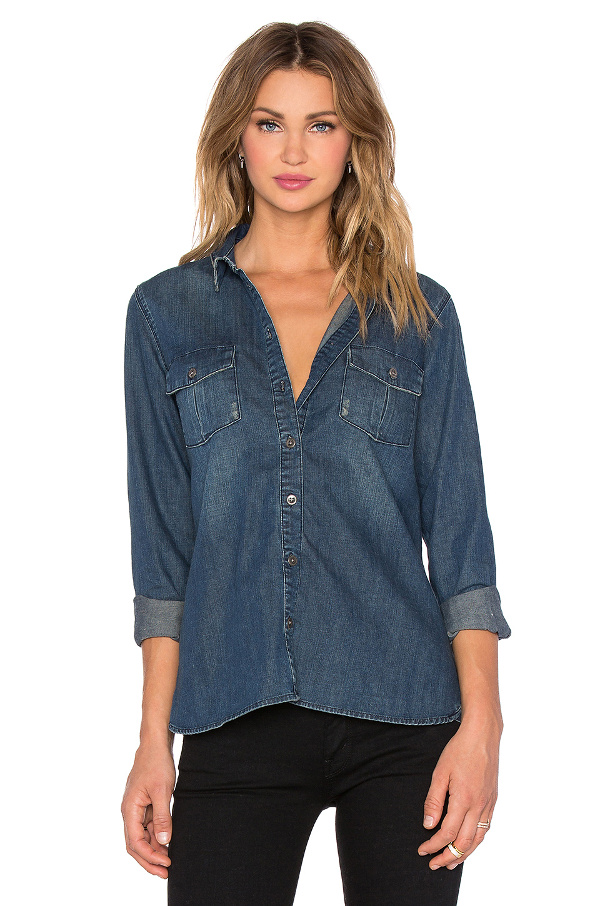 J Brand Ridley Shrunken Classic Denim Shirt
7 For All Mankind Denim Boyfriend Shirt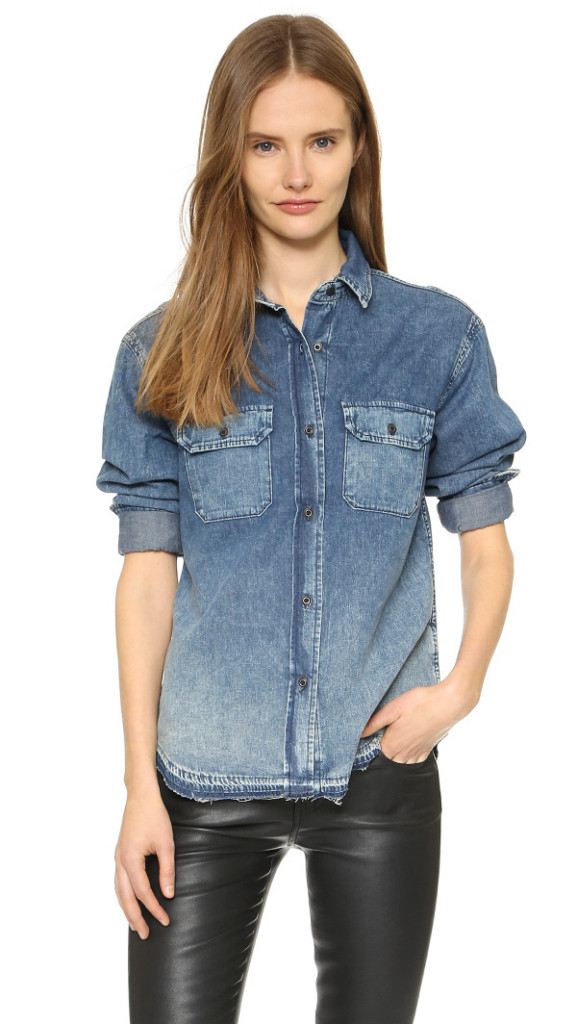 Topshop Moto Oversize Denim Shirt
Blank Denim Frayed Denim Shirt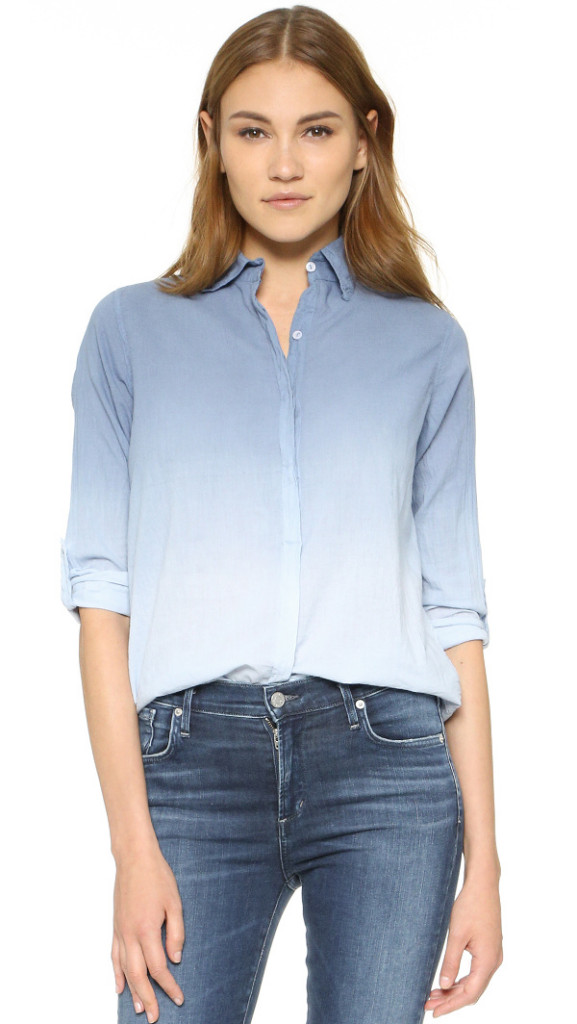 Sundry Ombre Denim Button Down Shirt
Topshop Moto Oversize Denim Shirt in Black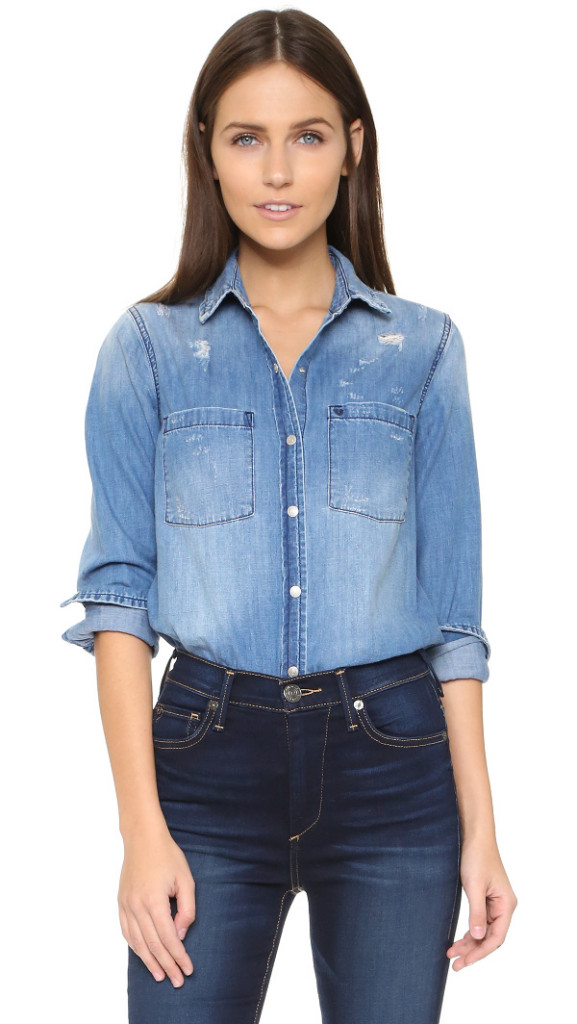 True Religion Denim Utility Shirt
Topshop Moto Fitted Western Denim Shirt
There are so many options for denim shirts that you will never see the exact same shirt from place to place. The denim shirt dress has also had a big coming out party over the past few years, which makes many think to themselves, is that a shirt or a dress? It's amazing how outfits and statement pieces like a denim shirt not only can look fabulous on you, but also can spark a great conversation about style and most importantly, denim.
If you haven't tried the denim on denim trend, it's a no brainer at this point and I think you should give it a shot. One of my most favorite things about blogging is that I get to play outfit scenarios out in my head while I write. I hope while you read this post and looked at the amazing denim shirts we have featured, you too were thinking about all the wonderful options you could pair a denim shirt with that you already have in your closet. Now go out there and wear that denim shirt! Which of the 10 Denim Shirt options for Summer did you like?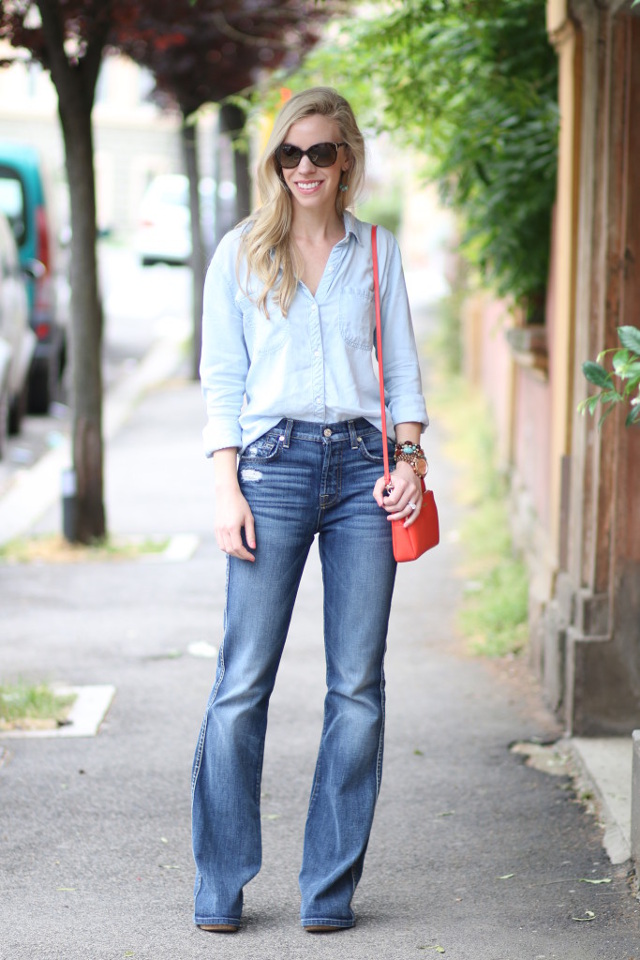 Fashion Blogger images courtesy of Cositas and Meagan's Moda.