Current/Elliott The Slim Boy Shirt in Hazy Daze
As Summer is literally just around the corner and the weather is warming up nicely, I thought it might be a nice idea to share some of the best denim shirts for women that are Summer ready! I've rounded up 10 really pretty denim shirts from around the internet, all with varying price ranges and from different brands.
Some have long sleeves, some have short, some are light, some are dark, some are printed, some are dresses, but one thing is for certain, these denim shirts will definitely be the perfect option to wear in the warmer months! Just layer them over a floral print dress or pair them with some denim shorts or jeans for that double denim look, either way, you will definitely be on trend! How do you wear your denim shirts?
Hilfiger Denim Elda Sleeveless Shirt
RAILS Britt Sleeveless Button Down Shirt
Denim Supply Ralph Lauren Flag Shirt
One Teaspoon Classic Liberty Denim Shirt
Vivienne Westwood Anglomania Drape Front Circus Moon Star Denim Shirt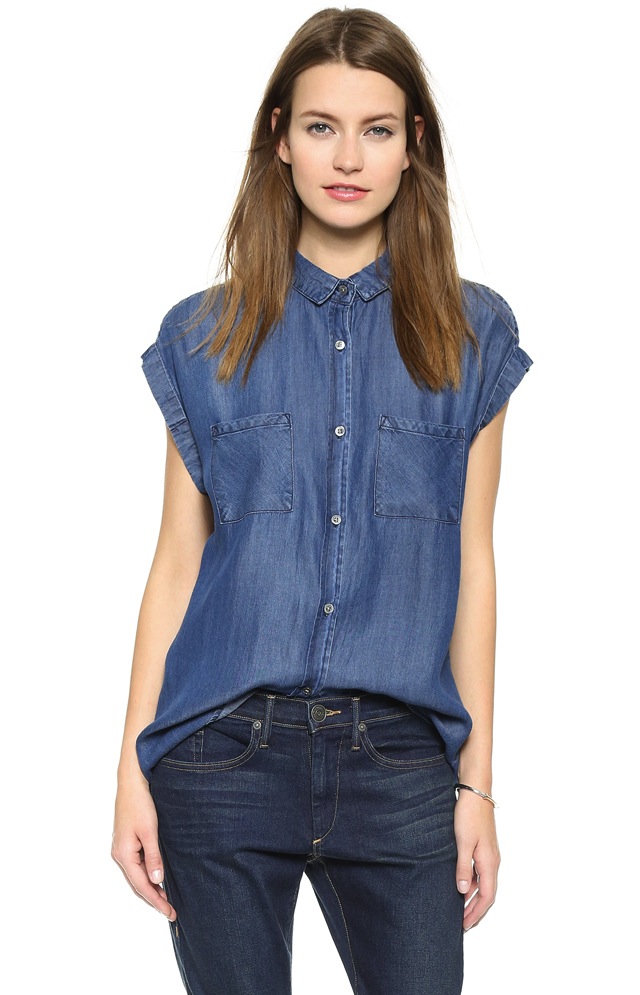 RAILS Britt Sleeveless Button Down Dark Shirt
Current/Elliott The Perfect Shirt Pier