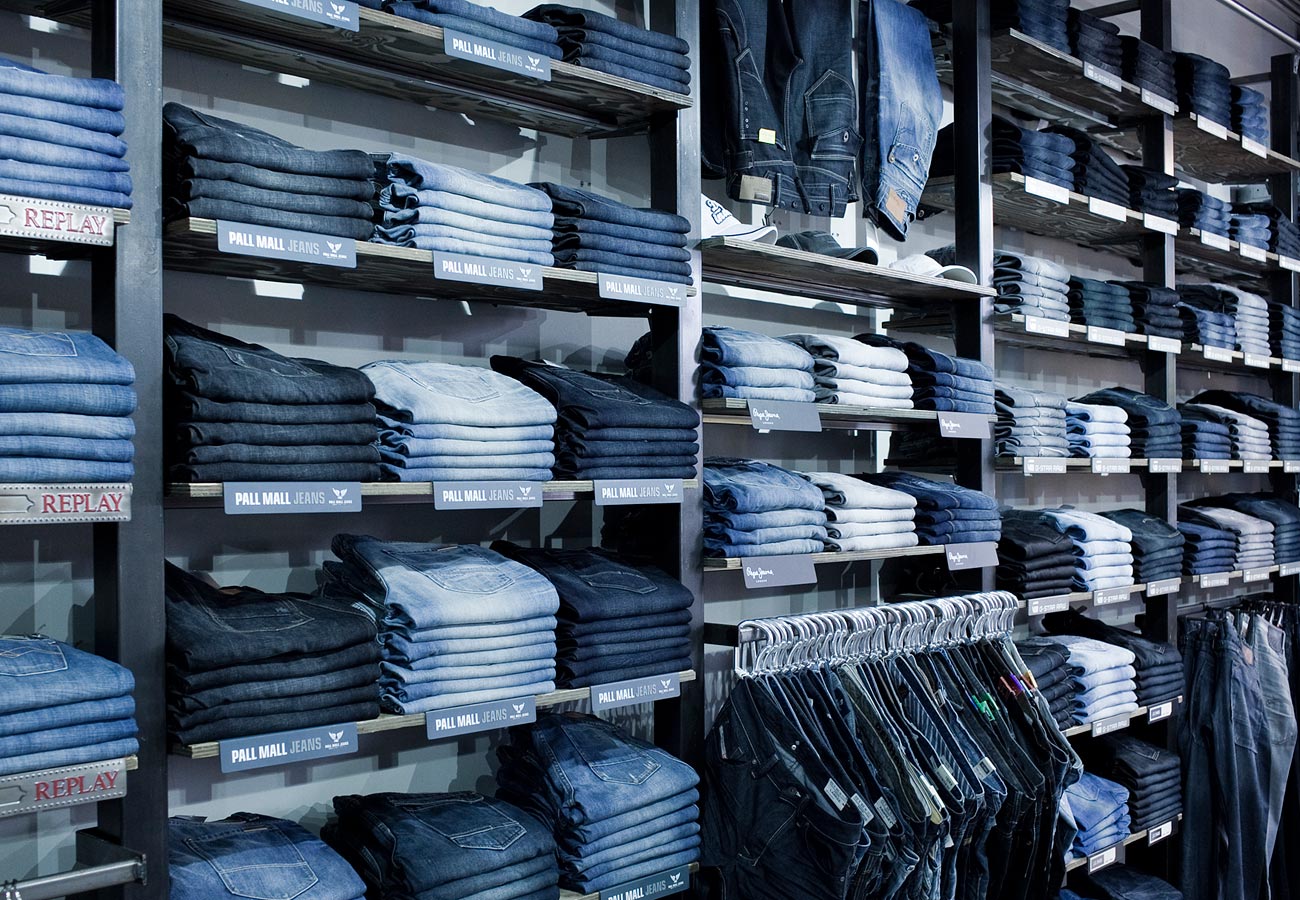 When it comes to buying your jeans online, a lot of us can be overwhelmed by the choices on offer and not really know where to look when wanting to build a full denim collection. We have a post on the top 20 places to buy designer denim online, listing the stores we trust the most and use, for a variety of brands, however that list might be too long for some of you and not narrowed down enough. I thought it might be good to do a shorter roundup of 5 online shops that are all you need to invest in different denim. Not everyone wants premium all the time, some need a broader range of fits, a cheaper price point, or even vintage pieces, so I've put together this list which will help you with your denim collection as each one is different! I'm happy to say there's probably something for everyone here! Happy shopping!
Vintage denim is all that's popular right now – everyone lives in it. We see celebrities, style bloggers, street style stars, people on the street… all wearing vintage denim, but what's the most popular brand of choice? Levi's! RE/DONE Levi's is a brand that takes vintage Levi's jeans and reworks them to make them modern. This involves altering the fit for a more current look, as well as patchwork, raw hems and more. It's one of the most popular denim brands among the celebrities and it took off like a rocket when it launched. RE/DONE Levi's are a must have when you want an authentic pair of broken in Levi's jeans, but a pair that fits like today's jeans and is very reminiscent of the current trends, not feeling dated at all.
When it comes to designer denim, Farfetch is one of the best places because it features pairs of jeans that you wouldn't find elsewhere. Since they source pieces from boutiques around the world, it opens the doors to so many rarer or harder to find pairs of jeans, plus with a list of top designer brands, you can really go designer, not just premium. One thing I love about Farfetch is that if you have found a pair of jeans that you love and they come from different boutiques in different countries, it doesn't matter as you can still pay for your order in one at the checkout. Not to mention there's always discounts too, but the selection of jeans is absolutely incredible. If you're wondering what I mean, think Gucci embroidered denim, Alexander McQueen, Dolce & Gabbana, Saint Laurent, Balmain and more, all mixed in with the classic premium brands like FRAME, Hudson, Edwin, Diesel and more, this is for both men and women too, which is often harder to find all those brands for both genders in one place!
Not everyone is the same shape or size in life. Everyone's height varies and so does their body shape and size, so conforming to just the generic sizes of 24-32 and cuts that are not made for booty can be difficult for a lot of people. Khloe Kardashian launched the brand 'Good American' a little while ago and it's a huge hit among so many people! She caters for US clothes sizes 00 up to a 24, so there's something for everyone, and there's different fits which accommodate larger butts and thighs, so there's no gapping! Since Khloe is a style icon of her own, always making statements with her outfits, you can be certain that her jeans are on trend too. She's been making the Bermuda denim shorts trend popular, as well as fish net denim, raw hems, and lace! So if you usually struggle finding jeans to suit your figure, Good American could work for you and be the brand that you have always been looking for!
If price is an issue for you but you still want to be at the forefront of trends, Topshop denim could be ideal. Most of the denim brands listed here are premium (since that's what we love here due to the fit and attention to detail) but they come with a large price tag and I know full well that it isn't always possible to afford. Topshop denim isn't the best in quality and fit, if I was comparing to most premium brands, however they are a fantastic alternative for their price point, and definitely worth their money. Topshop always have brand new designs, including embroidery, cut outs, raw hems, a variety of fits and washes etc, for a high street price. It's also a great way to keep up with the new trends without having to shell out the big bucks for a pair of premium jeans that are made to last. I think it's wise to spend less money on your fashionable, statement jeans you might only wear a couple of times, so check out Topshop for that. However, they have some great classic blues, blacks, and greys too which are very versatile if you're on a budget.
Now what would a denim round up post like this be without including Revolve? As you probably know, they are one of the best online places (based in the US) to shop your premium denim. Not only do they stock the top brands like PAIGE, J Brand, Citizens of Humanity, FRAME etc, but they always have collaborations going with their partnered brands. You might be familiar with how popular GRLFRND has got over the last year, sold exclusively at Revolve, but they also do collaboration jeans with these brands, including Lovers + Friends, Tularosa and more, so you can get pairs of jeans which you wont find anywhere else as they're exclusive to Revolve. They always have the coolest and latest trends from the premium brands, for both men and women, and they ship worldwide. Revolve is definitely a go to place for your premium denim needs, especially if you want something a little more fun and unique, but mostly for your classic jeans that you intend to live in!