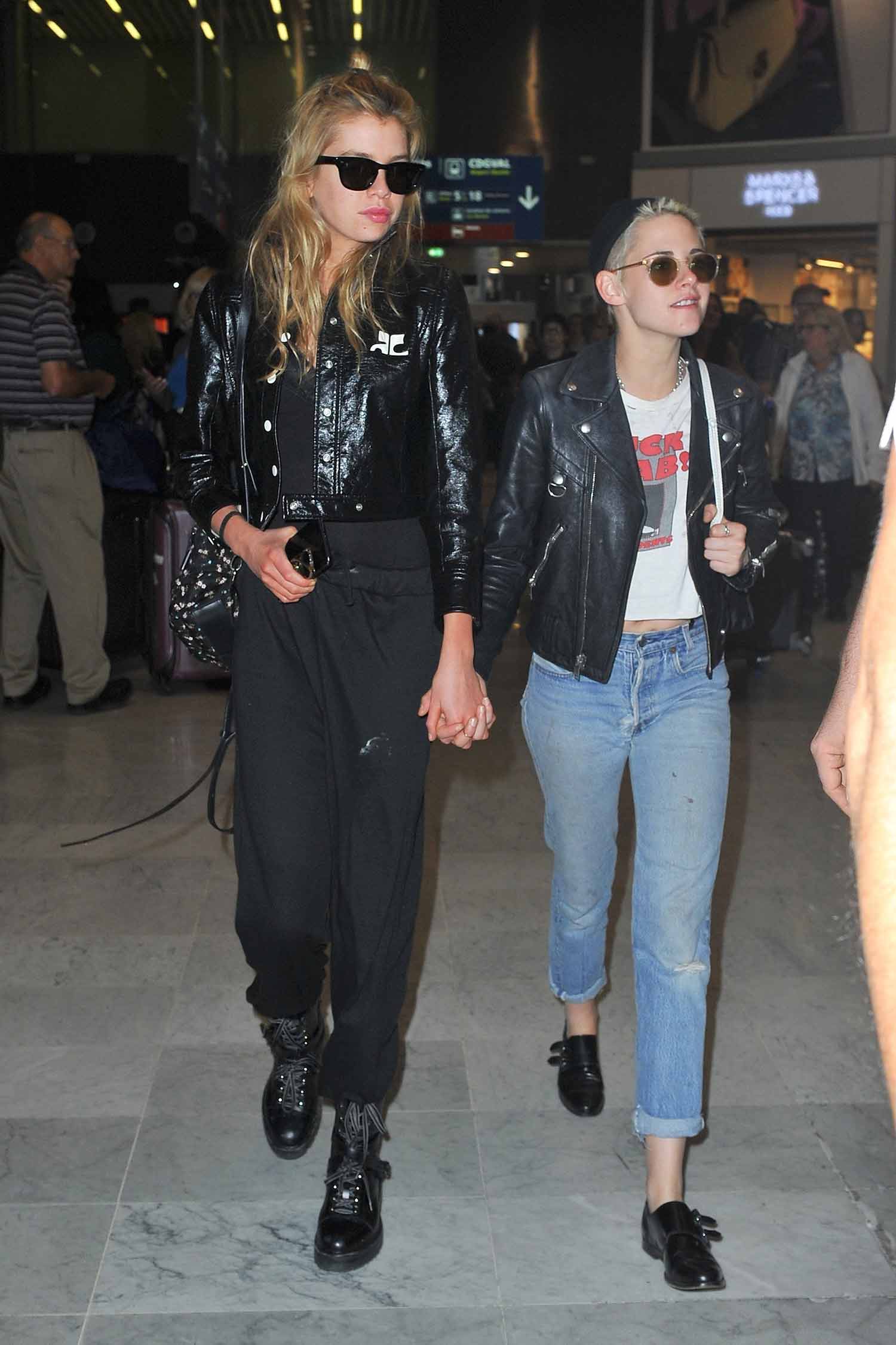 Actress Kristen Stewart and her model girlfriend, Stella Maxwell, were pictured out and about twice recently. The first time was exiting the Moschino Fashion show and hopping into the backseat of their ride as they left in Los Angeles, California, then the second time was holding hands at an airport in Paris, France after touching down.
Both times Kristen chose to wear her Vintage Levi's Jeans, first with a control tee, some sneakers, and a beanie, and the second time with a cropped top, a leather jacket, some brogues and a beanie. She really seems to style these up well when she wears them, but always in a very familiar way. Stella herself wore double denim on one occasion too, opting for some Levi's Denim Shorts and a Denim Jacket.
Both Kristen and Stella have been dating since December, but keeping more of a low profile, so it's nice to see that everything is going well. I think they look perfectly suited, and their love of vintage Levi's and denim in general makes them a great match too! I think they're one of the hottest couples in Hollywood right now. What do you think of their vintage Levi's outfits?
Shop Levi's Jeans at Shopbop.com
Image Credit: Roger / BACKGRID