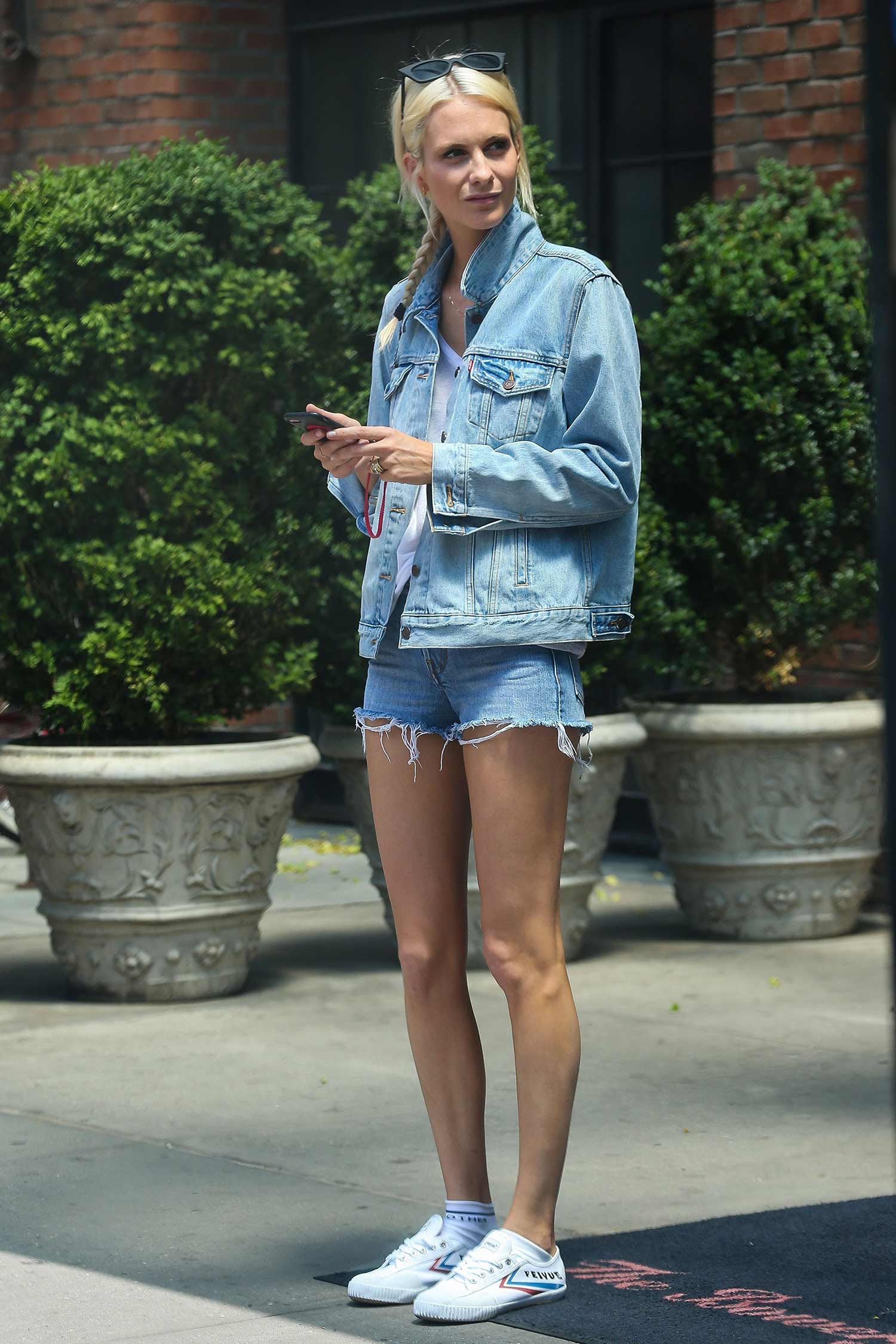 Older sister to Cara Delevingne and model herself, Poppy Delevingne, got snapped while texting on her phone after leaving The Bowery Hotel in New York City. Some of you might remember Poppy when she was the face of PAIGE Denim for a few seasons a few years ago, before Rosie Huntington-Whiteley took over. If you've been a fan of the brand that long, I'm sure you will.
For her casual outfit, Poppy wore a double denim look, pairing together some Vintage Levi's Denim Shorts with a Levi's Oversized Denim Jacket as well. She finished it off with a simple white t-shirt and some white sneakers with socks. Models can always make anything they wear look amazing, can't they? I'm not sure I would wear the socks and sneakers like this with denim shorts, but Poppy somehow rocks it.
Literally everyone is wearing denim on denim right now it seems. All of the celebs seem to be putting their own spin on it, and I'm loving that. Especially since it's Jeans for Genes at the moment and raising awareness for the charity by wearing as much denim as you can is important. I'm glad all of the celebs are representing us here with a passion for denim! What do you think of Poppy's choice of double Levi's denim? I think she wears it well.
Shop Levi's Jeans at Shopbop.com
Image Credit: Teach / Moryc Welt / BACKGRID