One of our regular celebs in denim to feature, Alessandra Ambrosio, picked up her son Noah from school in Los Angeles, California. I always love seeing the celebs doing their motherly duties as it's not often something we see a lot. It's usually hotels and airport sightings more than anything.
For the school run, Alessandra wore another pair of her RE/DONE Levi's Jeans, this time with a cropped stripe hoody and some sandals. She really is rocking her vintage denim! We have seen many pairs of RE/DONE Levi's on her since her husband owns the brand, but I think these might be the most flattering skinny pair we have seen on Alessandra. They fit her to perfection and I love the length!
Since every pair of RE/DONE Levi's are vintage and reworked, the washes vary from pair to pair, no two are the same. It can sometimes be hard to get a pair with a fantastic blue to it, as I've often seen the really bleached pairs, but this exact pair here has a gorgeous, worn in and faded wash. You can tell by the fading around the button fly and the wallet imprint on the back pocket. These definitely belonged to a guy back in the day when they were new. It's amazing what a story he's created with this pair of jeans!
Shop RE/DONE Levi's Jeans at Shopbop.com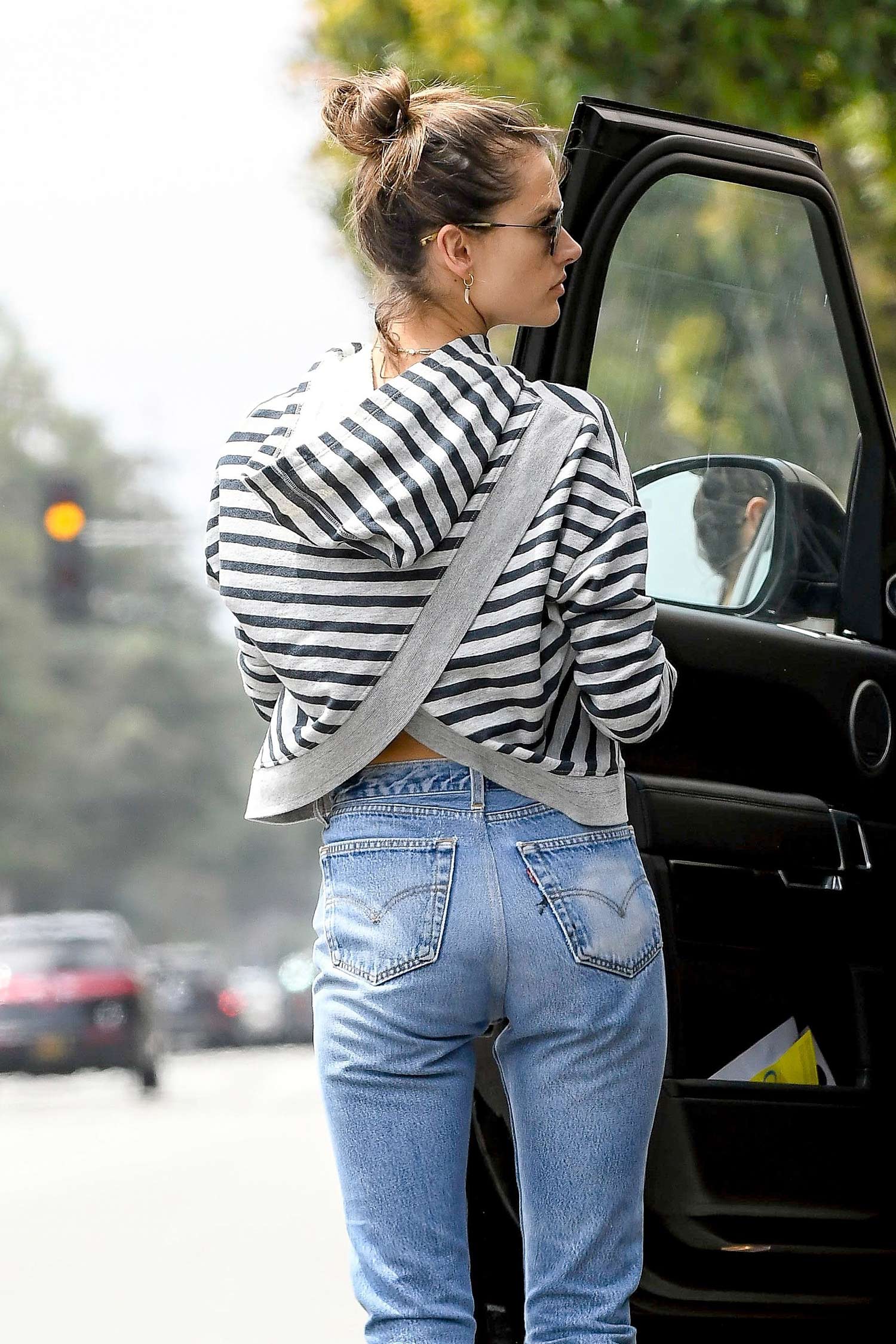 Image Credit: Gal / BACKGRID