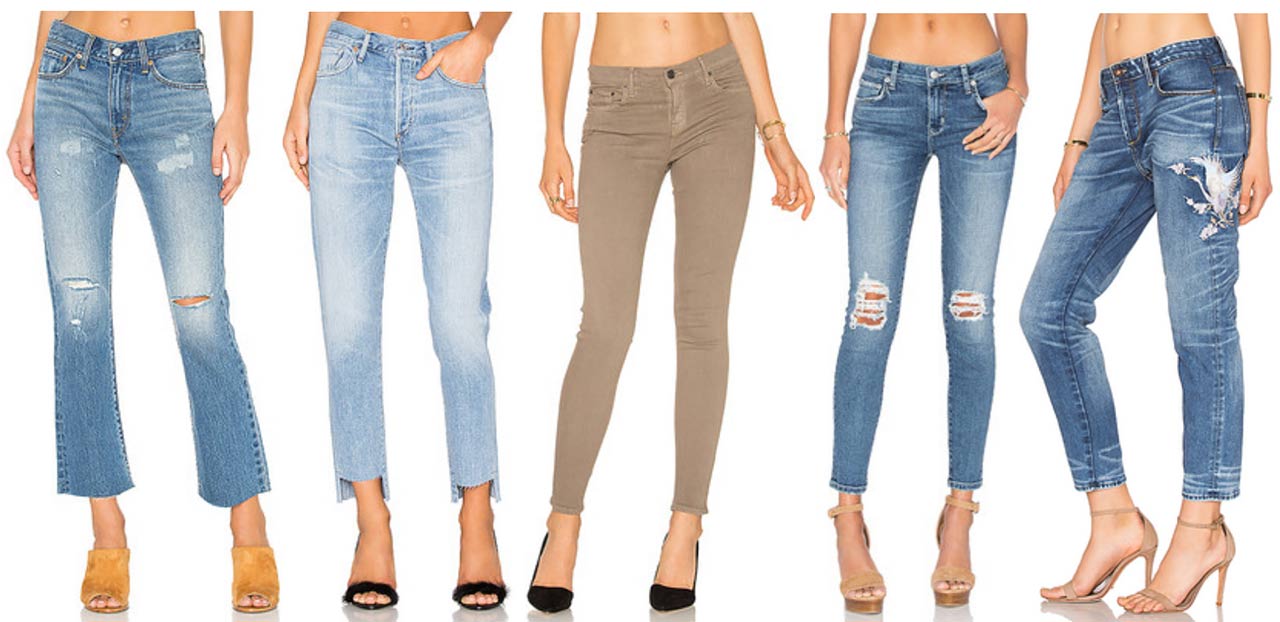 Levi's | Citizens of Humanity | GRLFRND | Lovers + Friends | Tortoise
Ladies, are you in need of some new jeans to see you through the end of Summer? Or perhaps you're looking for a new pair to take you into the Fall? I've got you covered! I have been checking out the latest denim choices and have brought you our monthly editors top 10 denim choices. I've already published the men's denim choices for August, so if you're looking for the guys version, definitely check that post out.
So what 10 jeans have we got here? I've chosen a variety of fits, from skinny jeans to cropped flares, but there's also a classic Cargo (yep, it's the Houlihan!) as those are going to be trending big again during the cooler months. If you want a variety of washes, I've chosen a spectrum of light to dark, with neutral colours as well, plus there's distressing and even embroidery to choose from. Raw hem jeans are playing a bigger role at the moment too, so I haven't left them out either. And finally, there's even a pretty denim shirt.
I really think there's something for everyone here and I'm loving all of the different choices of denim that's available. I did a blog post last week about the 6 skinny jeans every woman should own, and I think some of these jeans here are perfect for those suggestions. I've fallen in love with a lot of the denim myself and have ended up building my jeans wish list back up again, but you know what that means… more reviews to come in the near future! Anyway, happy shopping! Let me know which pair(s) you like the most!
Joe's Jeans | J Brand | Current/Elliott | Level 99 | MOTHER